Here's What You Can Look Forward to in the Much Anticipated Movie 'Minions – The Rise of Gru'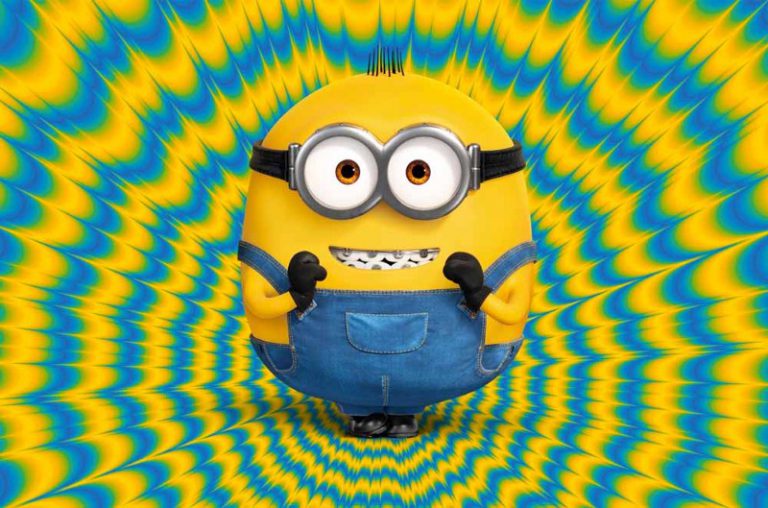 Here's What You Can Look Forward to in the Much Anticipated Movie 'Minions – The Rise of Gru'
Originally due to be released in 2020, but delayed due to the global pandemic – there is no doubting that the 'Minions – The Rise of Gru will be one of the most highly anticipated animated family movie's to hit the cinema's this year.
Hitting Australian cinemas on Thursday 17th June comes the untold story of one 12-year-olds dream to become the world's greatest super villain, in Minions: The Rise of Gru.
In the heart if the 1970's, amid o flurry of feathered hair and flared jeans, Gru is growing up in the suburbs. A fanboy of a supervillain group known as the Vicious 6, Gru hatches a plan to become evil enough to join them. Luckily he gets some mayhem making backup from his loyal followers, the Minions. Together, Kevin, Stuart, Bob and Otto – a new minion sporting braces and a desperate need to please – deploy their skills as they and Gru build their first lair, experiment with their first weapons and pull off their first missions. When the Vicious 6 oust their leader, legendary fighter Wild Knuckles, (played by Oscar winner Alan Arkin), Gru interviews to become their newest member. It doesn't go well (to say the least), and only gets worse after Gru outsmarts them and suddenly finds himself the mortal enemy of the apex of evil. On the run, Gru will turn to an unlikely source for guidance, Wild Knuckles himself, and discover that even bad guys need a little help from their friends.

The Cast
It goes without saying that Oscar nominee Steve Carell is back as the distinctive voice of Gru, and Pierre Coffin is once again providing the voices of Keven, Stuart, Bob, Otto and the Minions. But Minions: The Rise of Gru, as we have come to expect, boasts a cast of celebrity A-listers.
Julie Andrews as Gru's mother
Taraji P. Henson as Belle Bottom, the leader of The Vicious 6
Alan Arkin, as the previous leader of the Vicious 6
Jean Claude Van Damme as Jean Clawed, a giant lobster-clawed member of The Vicious 6
Lucy Lawless as Nunchuck, the villainous nun member of The Vicious 6
Dolph Lundgren as Svengeance, a member of the Vicious 6
Danny Trejo as Stronghold, a member of the Vicious 6
Russell Brand as Dr Nefario, the absent minded scientist who will later become Gru's assistant in the future
Micelle Yeow as Master Chow
The Toys and Merchandise
Of course, you won't get a movie this big without a slew of toys and other related merchandise. Here's some of the Minions: Rise of Gru toys that are already available for fans.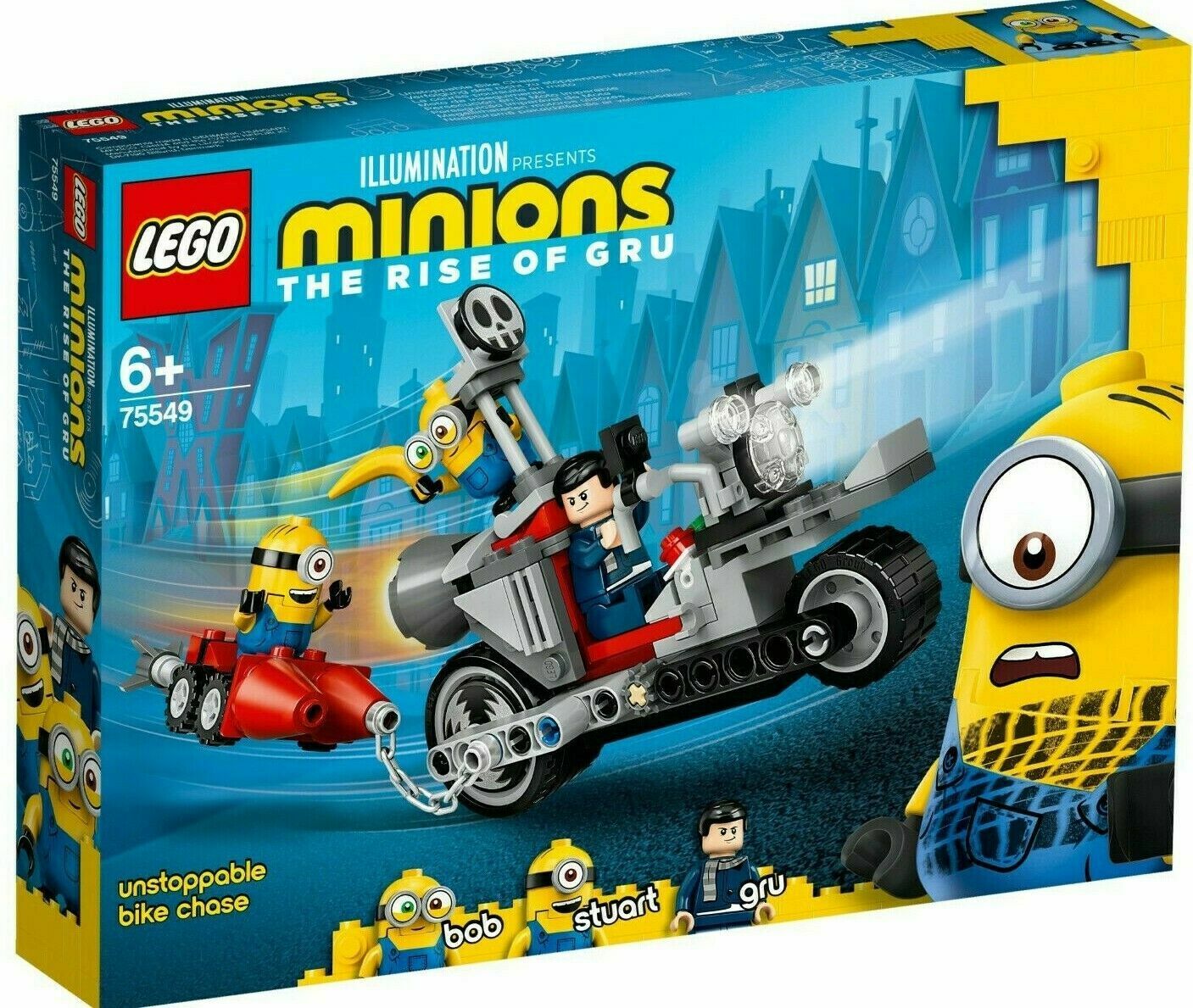 LEGO® Minions Rise of Gru 75549 Unstoppable Bike Chase
Give your young Minions fan an action-packed ride with this LEGO® Minions Unstoppable Bike Chase (75549) buildable toy motorbike set. With 3 figures – Gru, Bob and Stuart – the action starts fast and never slows down. Fans will love building the motorbike before role-playing favourite scenes from the Minions: The Rise of Gru movie.
Kids will love putting Gru on the motorbike. Minions Bob and Stuart can sit up front, ride behind Gru or take a trip on the rocket skates.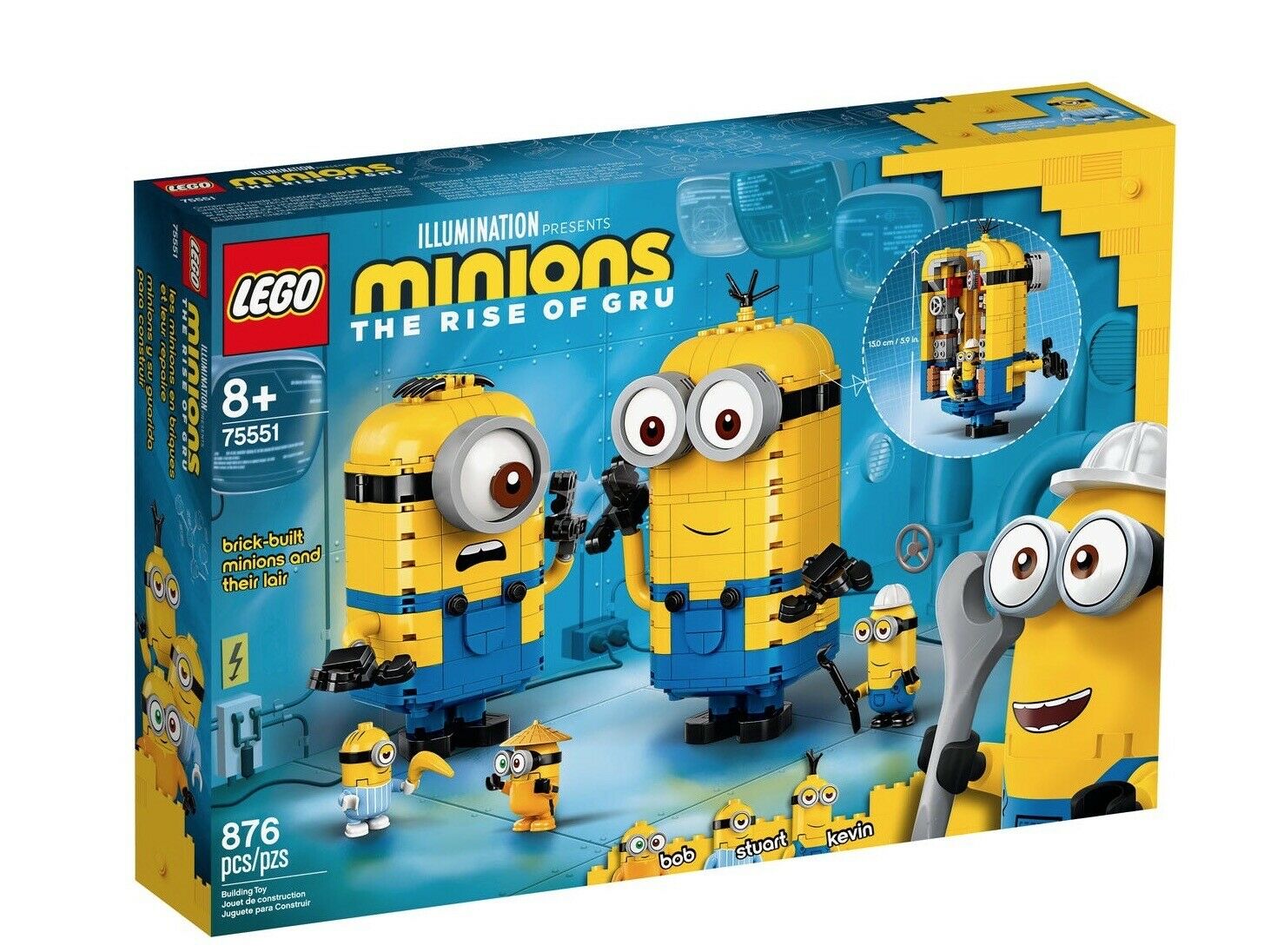 LEGO MINIONS – Brick-built Minions and their Lair
Kids who love Minions will go wild for this LEGO® building toy for kids (75551). First, they can build an eye-catching, brick-built version of Kevin and Stuart. Then they can turn the models around to reveal the room playset inside, complete with accessories, such as tools, hats and weapons, plus figures for role play. Kids can construct 2 toy Minion models at a time and then rebuild Kevin into Bob.
Young Minion fans will love seeing all the intricate details inside the rooms. Each one matches a different Minion's unique personality and all feature turning eyes. Kids can create inventions in the lab with Kevin or watch Stuart take a nap in his bedroom. Kevin rebuilds into Bob, who's practising kung fu.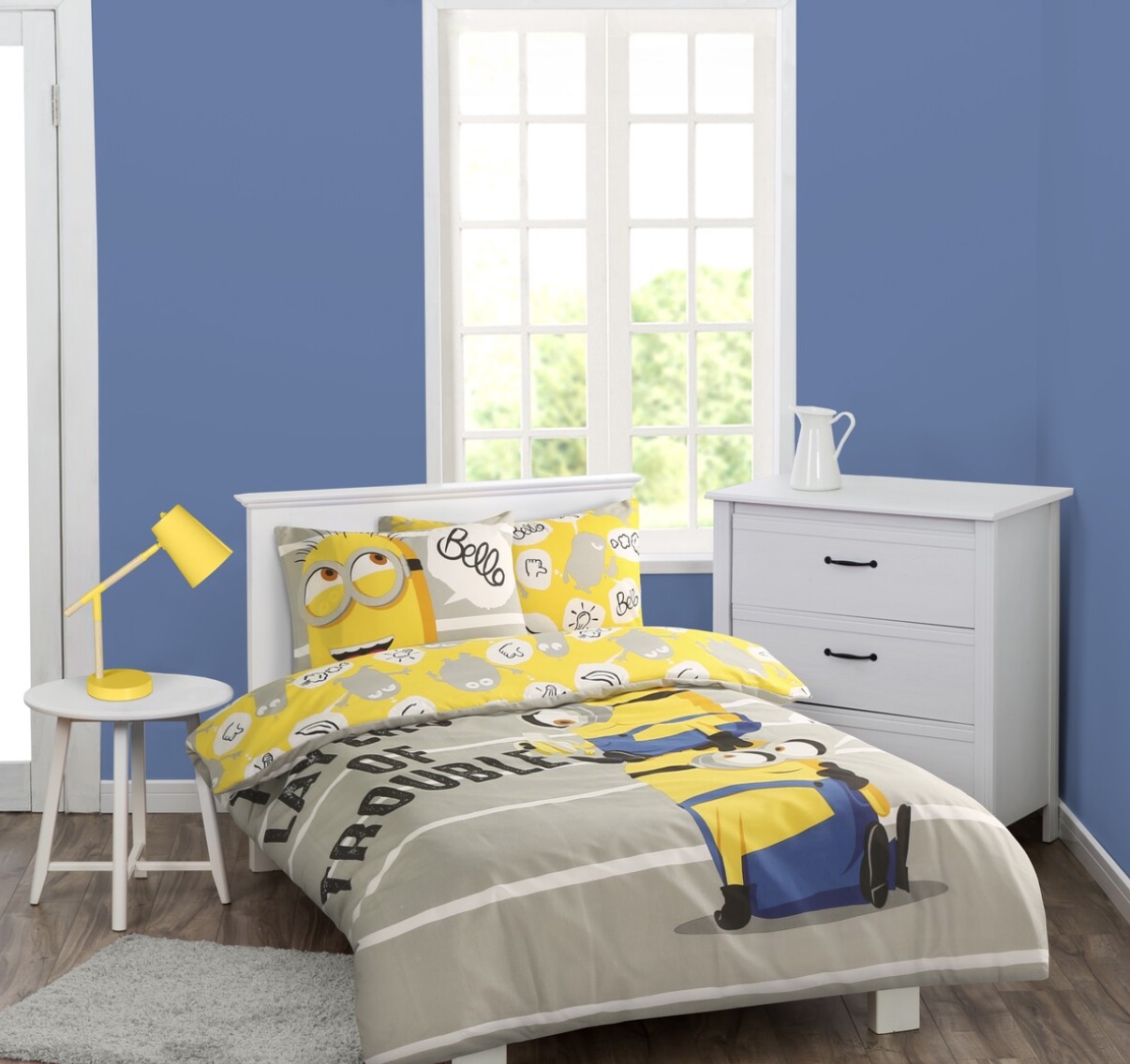 Minions Rise of Gru Reversible Single Bed Quilt Cover Set
Single doona cover and pillow case.
Minions: Rise of Gru Mischief Makers – Stuart Action Figure
Recreate Minions: The Rise of Gru action and laughs with Stuart figure and movie accessory
Fun, dual button-activation: push one to lower his arm, push the other to fire the sticky hand
Suitable for ages 4yrs and older.
Choking hazard: Contains small parts.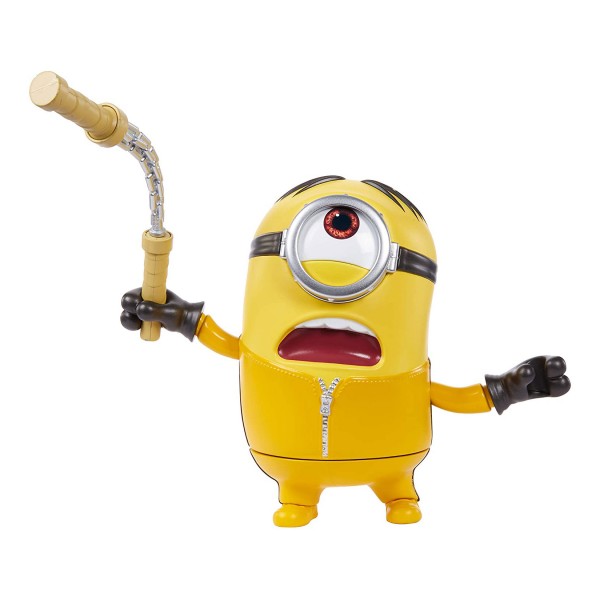 Minions: Rise of Gru Mighty Minions Stuart Action Figure
Those crazy minions are back with a new movie, Rise of Gru and with each movie release, there's a new collection of Minion figures to buy and collect. Here, Might Minions Stuart figure is dressed to cause mayhem as he swings his nunchucks with every turn of his torso! Hear over 15 authentic sounds and phrases from the movie and get a giggle every time! Stuart stands approximately 18 cm tall (7 inches) tall.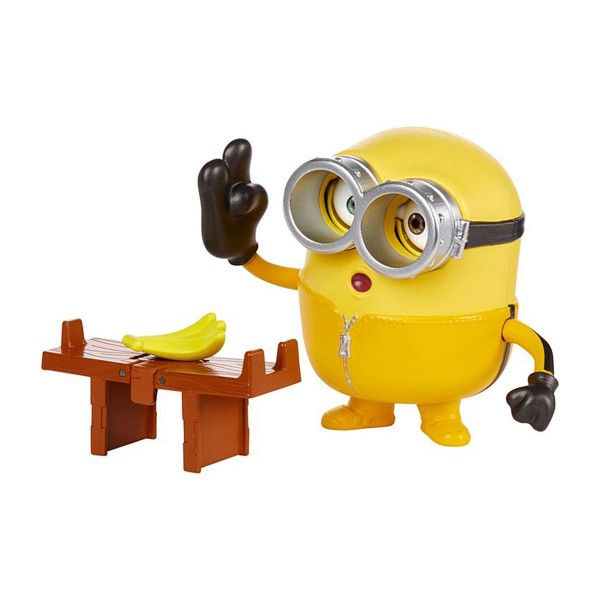 Minions: Rise of Gru Loud 'N Rowdy Bob Action Figure
The beloved Minions are back and as mischievous as ever. Recreate Minions: the Rise of Gru fun with 4″ key character figures that really come to life! Each says 10+ expressions, has iconic accessories and performs an unforgettable moment from the movie. When you engage their action, they laugh and they yell.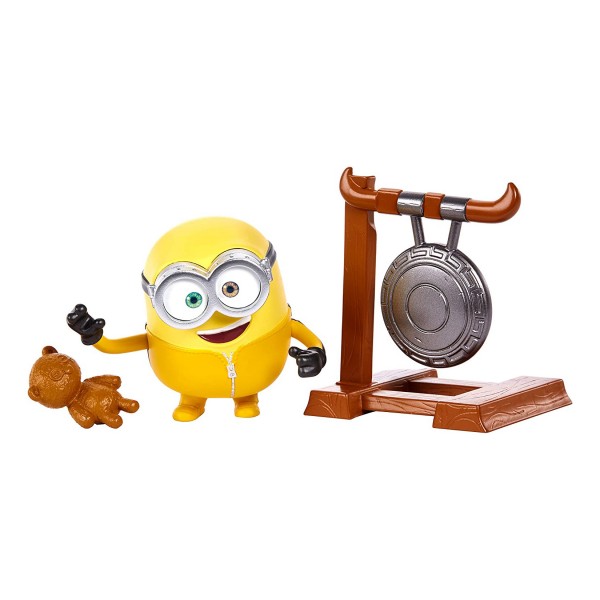 Minions: Rise of Gru Mischief Makers – Bob Action Figure
Recreate Minions: The Rise of Gru laughs with Bob in a movie-inspired Kung Fu outfit
Fun, push-button activation: Bob strikes the gong with his hand or teddybear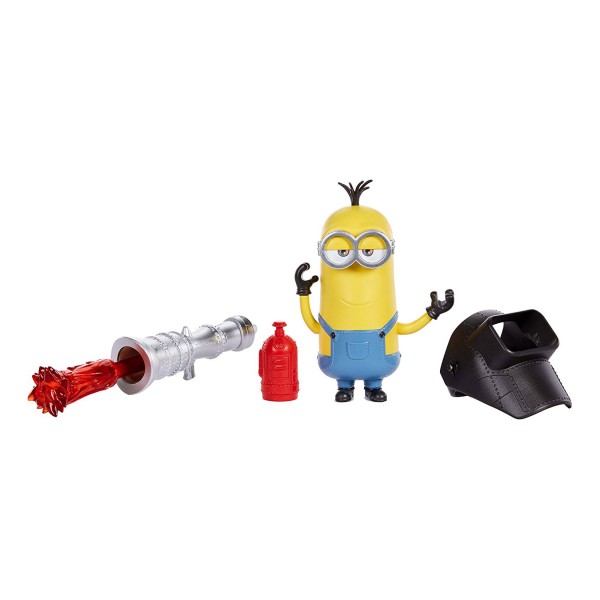 Minions: Rise of Gru Mischief Makers – Kevin Action Figure
Recreate Minions: The Rise of Gru action with Kevin in classic overalls and construction gear: torch mask, gas tank and flamethrower
Fun, push-button activation: lower his arm and he throws a torch flame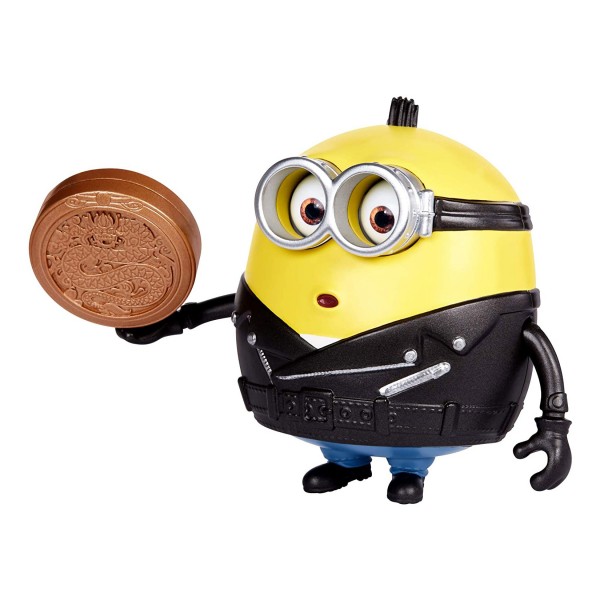 Minions: Rise of Gru Mischief Makers – Otto Action Figure
Recreate Minions: The Rise of Gru with Otto and his stone accessory
Fun, push-button activation: he tosses the stone as his eyes watch it fly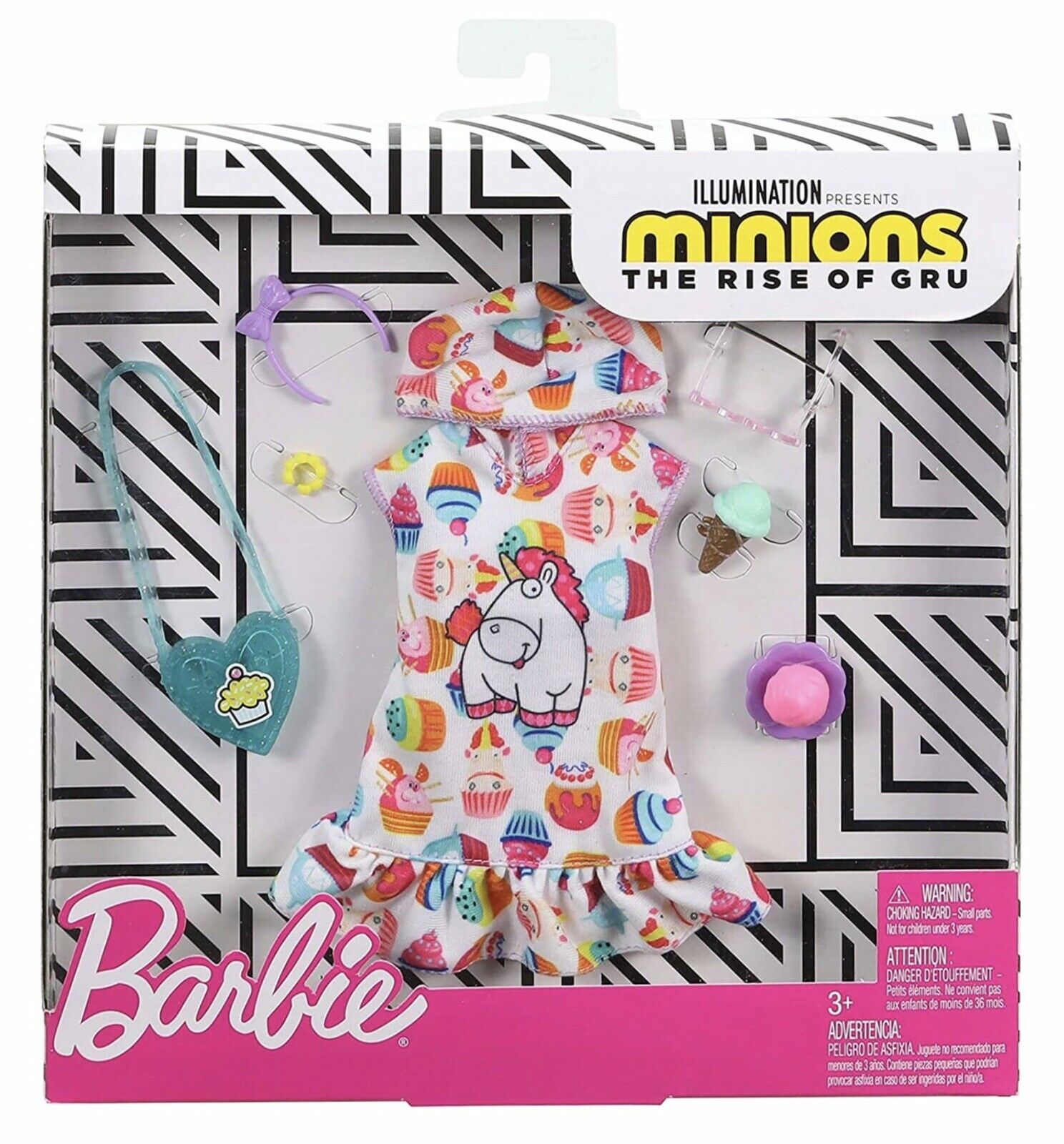 Barbie Fashion Minions The Rise Of Gru Unicorn Dress And Accessories Clothes
Barbie continues to move with the times. The newest outfits from Barbie Fashion integrates some of the well-loved characters from the much-awaited Minions: The Ride of Gru animated film and offers children fashion that is right on-trend! With pieces and fashion statements that can be mixed and matched, your child's Barbie dolls will look stunning and ready for a stroll in the park or a catwalk on the runway.
Barbie Fashion: Minions The Rise of Gru Blue Dress and Accessories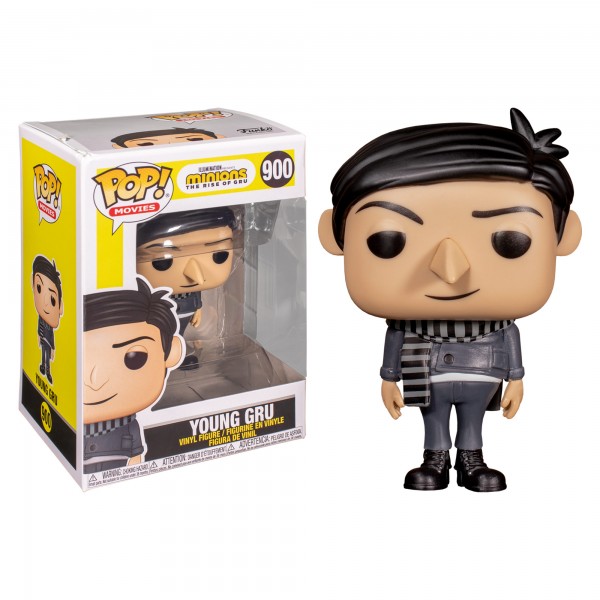 Funko Minions 2 – Young Gru Pop! Vinyl Figure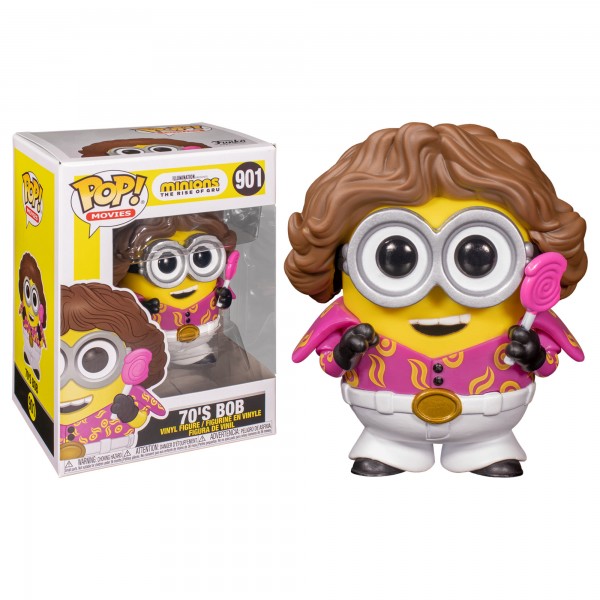 Funko Minions 2 – 70's Bob Pop! Vinyl Figure
Disclaimer: This article contains affiliate links. This means if you make a purchase, we may receive a small commission, at no extra cost to you.