These Kids Just Won All the Internet Points with These Amazing Transformers Costumes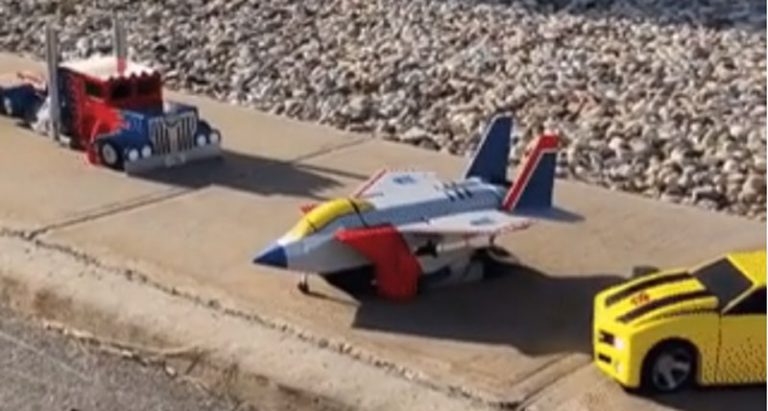 These Kids Just Won All the Internet Points with These Amazing Transformers Costumes
Get ready, fellow parents, because your dress-up skills are about to be found seriously lacking compared to these three little kids in their Transformers costumes.
A video of three children dressed up as characters from the movie 'Transformers' has taken the Internet by storm. And you'll see why very quickly. We think you'll be impressed.
In the video, the three kids can be seen posing for the cameras, reportedly at Ottawa Comicon in Canada. Moments later, they all lie down on the ground and are immediately transformed.
I'm not sure what I'm the most fascinated with — their parent's commitment to detail or the fact that they made THREE of them without bailing out after the first one!
Seriously, get a load of these little guys.
The transformation is so smooth that some on social media were immensely impressed with them and wondered if there were such costumes for adults too.
They are amazing! Do they make them in bigger sizes??! For a bigger kid obviously.

He's 6f 4″.

— Placid Casual (@Plac1dCasual) May 21, 2018
Forget 2018. This is the best cosplay I have seen all my life .. probably tops the list.

— Anirudh (@rudha13) May 21, 2018
Already been on google to see what supplies I'll need and YouTube to see if there is a step by step video ?

— Stacey Farnell (@bigstace9) May 21, 2018
Bravo to whoever made those brilliant costumes. And well done to these three little guys for their skills of folding so neatly into their Transformers outifts.
Something is definitely going on here that is more than meets the eye. They truly are robots in disguise!
Source: Imgur and Twitter