This Instagram Account Shares All the Weirdest, Most Bizarre, Thrifty Second-Hand Shop Finds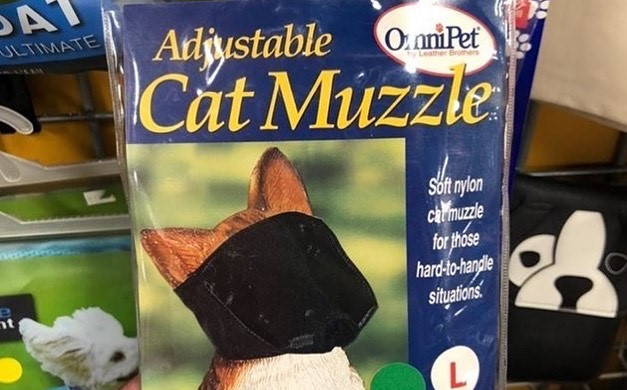 This Instagram Account Shares All the Weirdest, Most Bizarre, Thrifty Second-Hand Shop Finds
Second-hand shops, or thrift stores as they are often called overseas, always have that one section full of miscellaneous trinkets, tchotchkes, knick-knacks, and other random household decor that they are clearly struggling to shift. Usually heavily discounted and often chuckled at, these items are to no-one's taste but the original owner's. Nevertheless, these unusual pieces have been given a new life online with our new favourite social media account: Thrift Store Art.
This incredible Instagram account encourages people to send in all the hilariously bizarre second-hand shop finds that they happen across. Sharing the very best to their channel, the items range from amateur art to rare, niche literature, to assorted apparel that no self-respecting individual would be seen dead in. Ranging from "a bit odd" right through the spectrum to "hilariously weird", all of these thrift shop finds are absolutely unique and therefore utterly amazing.
Have a look and tell us which one you'd buy!
1. Cavalier King Charles Spaniel pups and death go together like peas and carrots

2. Big foot, helping small animals flee from forest fires since forever

3.This tank top was obviously once owned by a garlic-loving bedazzler

4. Don't tell me you weren't expecting some ET porn?

5. Jesus…

6. Who wouldn't want Tiger Woods' mugshot on a baby tee?

7. Not gonna lie, these Jesus chairs are all sorts of awesome and I would probs buy them

8. What kind of monster…

9. I'd totally buy this too!

10. The perfect clock for the Leonardo Di Caprio fan in your life

11. Oh lordy

12. The girl with the pearl earring looks a little different from what I remembered…

13. Ahh yes, the ethics of feline aesthetics.

14. You can't tell me that you didn't want to sit on Justin Bieber's face at one point. Now is your opportunity!

15. Not freaky at all!

16. "Perfect Strangers Desk Art". Perfect.

17. Is this shirtless lion man pouting in front of a vagina water feature?

18. The surprise is that it melts into freaky-looking metal skeleton

19. I mean, as much fun as it looks….

20. Definitely getting Year 8 art class vibes from this

21. So much humour in one cross-stitched art piece.

22. I feel seen

23. She looks like she was just told what the title of the book was going to be and told to smile

24. A Lindsay Lohan mugshot mug!

25. "Amorous Ceramic Couple"

26. I guess it is kind of cute.

27. I'm sorry, what?

28. "for those hard-to-handle situations"

29. This lovely timepiece is only enhanced by the addition of Dr Phil in the photo frame.

Would you have bought any of these? Let us know in the comments!
Source: Instagram/Thrift Store Art