This Powerful Viral Video Will Make You Rethink What it Means to Do Something 'Like a Girl'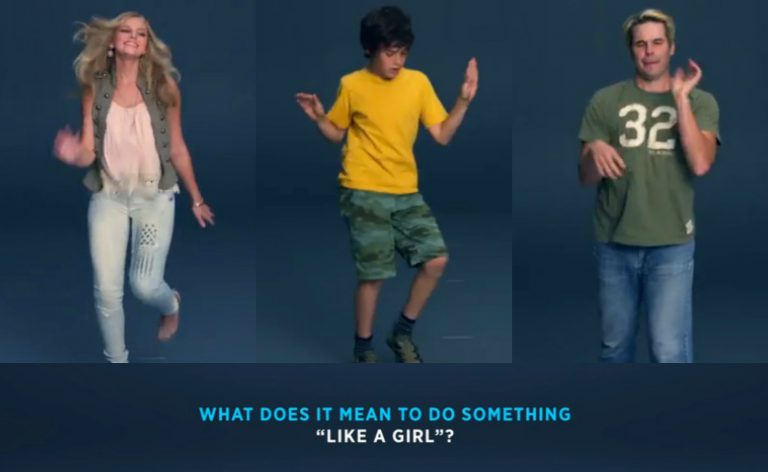 If you associate the phrase 'like a girl' as having a negative connotation, you wouldn't be alone.
I've heard a fellow school mum tell her son as he ran off the football oval mid-game because he'd been hit with the ball "Get back out there. Stop acting like a girl!"
I've heard men, play fighting with their sons, tell them (in what is intended to be a good-natured 'wind up'), "Is that all you've got? You hit like a girl!"
You know what I mean, right? I know you've heard that kind of thing too. Maybe you've even said it yourself.
The campaign #LikeaGirl, launched by feminine product company Always last June, highlighted the negative association the phrase has, and seeks to redefine what it means to us. And what better time than to re-visit this powerful message than on a day that glorifies male strength and athleticism – by playing it during the American Super Bowl.
The public-service announcement style commercial, by award winning filmmaker Lauren Greenfield, shows a cast of males and females of all age asked to describe or illustrate, what they think the phrase 'like a girl' means. Unsurprisingly, what follows is a serious of wimpy and pathetic gestures.
What is interesting however, is how the young girls in the group interpret the words – to them 'like a girl' means something entirely different and in contrast their actions are strong and deliberate, and completely lacking in inferiority. To them, as one young girl tells the camera, 'like a girl' simply means 'doing your best.'
Has this commercial changed the way you think about or will use the phrase 'like a girl?'