Why You Shouldn't Take Your Children to See the New Kids Movie "Show Dogs"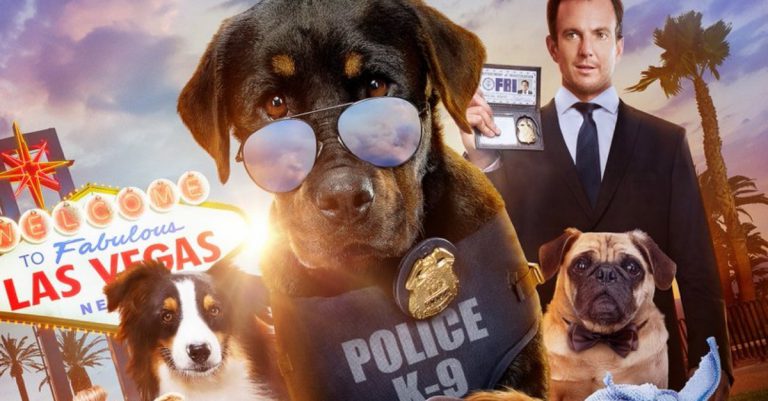 Why You Shouldn't Take Your Children to See the New Kids Movie "Show Dogs"
*content warning: this article discusses grooming and molestation*
Parents and experts are warning people not to take their children to see the latest kids movie Show Dogs due to a very harmful message about who is allowed to touch their private parts and when.
The children's movie is about a Rottweiler police dog named Max who goes undercover at a prestigious dog show. Think Miss Congeniality, but for dogs.
Starring Will Arnett, Ludacris, Natasha Lyonne, Jordin Sparks, Gabriel Iglesias, Alan Cumming and Stanley Tucci, the film includes a subplot in which a dog is taught to undergo an inspection of his genitals. The trick, according to the movie, is to go to a "zen place", a plot line that critics have likened to sexual predators grooming children to become comfortable with inappropriate touching.
Family film blog Macaroni Kid writer Terina Maldonado wrote:
Since the inspection of the private parts will happen in the finals, Frank touches Max's private parts to get him use to it. Of course, Max doesn't like it and snaps at Frank for him to stop. Max is then told by the former champion, who has been through the process before, that he needs to go to his "zen place" while it happens so he can get through it…
The day of the finals come and if Max doesn't let his private parts be touched, he may lose the competition and any hope of finding the kidnapped panda. It all rests on his ability to let someone touch his private parts. The judge's hands slowly reach behind Max and he goes to his "zen place". He's flying through the sky, dancing with his partner, there are fireworks and flowers-everything is great — all while someone is touching his private parts.
During the movie, I kept thinking, "This is wrong, it doesn't need to be in a kids movie. Everything else in the movie is good fun except for this."
In a post on the blog For Every Mom, writer Jenny Rapson echoed her sentiments: "Max's success is riding on whether or not he lets both his partner (for practice) and a stranger (the competition judge) touch his private parts. IN A KIDS MOVIE. WHAT??? Newsflash, folks: THIS IS CALLED GROOMING and it's what sexual predators do to kids!"
We have to agree that this theme is indeed alarming. How many people okayed this plotline, not pausing for a moment to realise what message they were sending?
The filmmakers have responded to the concerns with a statement:
"It has come to our attention that there have been online discussion and concern about a particular scene in Show Dogs, a family comedy that is rated PG. The dog show judging in this film is depicted completely accurately as done at shows around the world; and was performed by professional and highly respected dog show judges. Global Road Entertainment and the filmmakers are saddened and apologize to any parent who feels the scene sends a message other than a comedic moment in the film, with no hidden or ulterior meaning, but respect their right to react to any piece of content."
How can we make better movie choices for our children?
Clearly, we cannot rely on filmmakers to do the right thing here, so parents need to take matters into our own hands to educate ourselves on what movies are appropriate for our children. Something that can be difficult to do if we have not seen the film first ourselves.
Some movies do have darker themes than we would expect for children's viewing, and it would be good to know beforehand exactly what we are signing up for when we take our children to the cinema.
The Internet Movie Database has a nifty little link on each movie called simply "Parents Guide", where other parents log all the potentially inappropriate themes and scenes that other parents might want to avoid for their children.
You can find it on every film page in the "More/Less" drop-down menu here.
While a lot of the suggestions might be deemed okay for your family ("oh no, a shirtless man!"), it is a great way to quickly check to ensure that you approve of the messages the film is sending to your young children before spending your money at the ticket counter.
Source: IMDb