'Without Actually Saying You Have Kids, Tell Me You Have Kids' – 16 Hilarious Tweets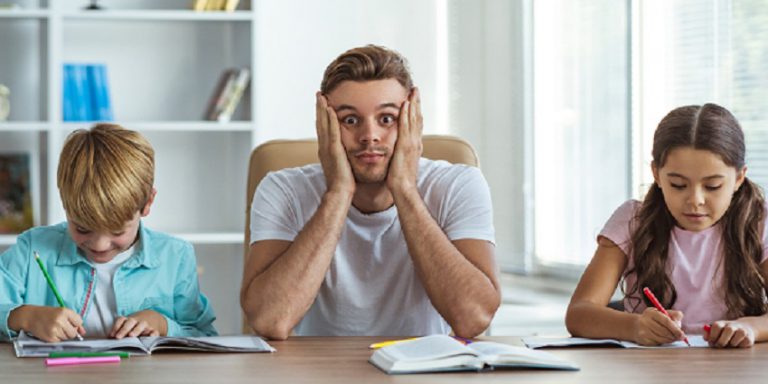 'Without Actually Saying You Have Kids, Tell Me You Have Kids' – 16 Hilarious Tweets
Having children in your house seems to be an almost universal experience for parents everywhere. So much so, it only takes a brief sentence to sum up the collective homelife that we all live on a daily basis.
Over on Twitter, someone called Tim Larsen asked parents to explain what their life was like with children without actually saying that they have kids. The response he received was truly relatable and very, very funny.
Without actually saying you have kids, tell me you have kids.

— Tim Larsen ♓🐟 [email protected]@ver (@thamemeweaver) January 2, 2021
Turns out, what is happening in our own homes is definitely not unique. And there is a good deal of comfort in that!
Here are the best and funniest responses to Tim's tweet.
I hide chocolate in the vegetable crisper drawer.

— John Pavlovitz (@johnpavlovitz) January 2, 2021
I know the names of all the Paw Patrol characters. https://t.co/NKRerptG20

— Viced Rhino – Angry, Lonely Recluse (@VicedRhino) January 2, 2021
My most listened to album of 2020 was the Trolls World Tour soundtrack. https://t.co/6YPDRG00Xa

— Michael "Milkchad" Smallwood (@mikeluvsgushers) January 2, 2021
I haven't peed uninterrupted in 10 years.

— Dr. Literature_Lady 💌📚📜🎙 (@Literature_Lady) January 3, 2021
Everything in my house is always wet https://t.co/mCaAktSUWJ

— Scott Bayer loves #DisruptTexts (@Lyricalswordz) January 3, 2021
Found a line of 7 xmas cookies on the table last week, each with a bite missing https://t.co/bnINKAQsQN

— Cornsoup conissour (@rezdreams) January 2, 2021
There are approximately 974478534 of these in my house

— Thoughts of Mischief (@kristysf) January 2, 2021
I've mastered sleeping at the edge of the bed. https://t.co/IpNzDPP9rU

— nurulizwa J (@nurulizwa) January 2, 2021
It was empty when I went to bed last night🤬 pic.twitter.com/rObxafNYrv

— Waffa 2.0 Antifa Snack Coordinator (@waffaisback) January 2, 2021
Once a week I have the utter luxury of a shower. 15 min (or less) later I am covered in poop, drool, or spit-up. https://t.co/7Vc1VlTY6t

— Janet Werther (@janetwerther) January 3, 2021
A room in this house smells like feet and always has the door closed.

— Nate from Minneapolis. (@nate_fight2020) January 2, 2021
When you get a text. From the second floor. Asking if you will bring them a snack.

— Christine Im🍑 🍊🤡 (@spottedTB) January 2, 2021
Most of that new jar of peanut butter is all over the counter, inside the utensils drawer and on the dog.

— Chafed Charlie (@ChafedCharlie) January 2, 2021
I'm the only person in the house who can figure out how to replace an empty roll of toilet paper.

— Valyri🇺🇸🇨🇦🏳️‍🌈 (@vjayebroder) January 2, 2021
I found chicken nuggets in my heating ducts.

— Rodney Lacroix (@RodLacroix) January 2, 2021
Have you ever had to split an M&M?

— AZScorpion_Tail (@AZScorpion_Tail) January 2, 2021
There, you see? You're not alone! We're all dealing with varying degrees of this insanity!
Source: Twitter/Tim Larsen