9 Hilarious Examples of Why You Should Never Believe Everything You See on the Internet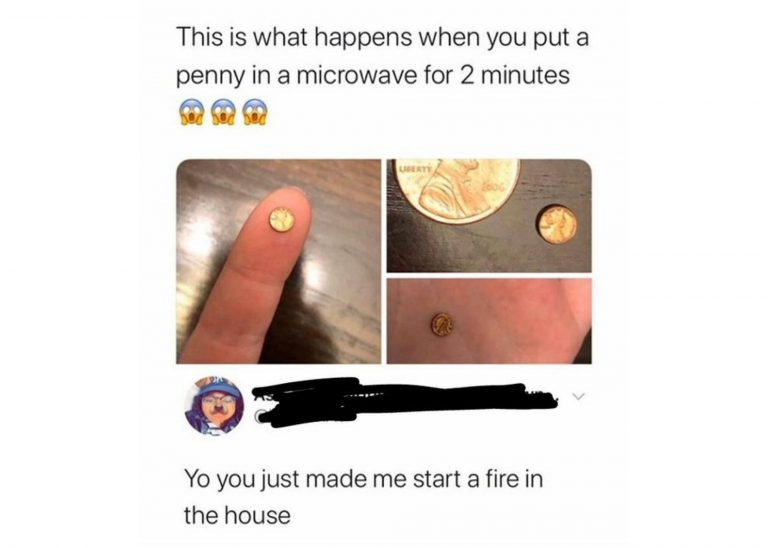 9 Hilarious Examples of Why You Should Never Believe Everything You See on the Internet
It seems there are almost as many fake hacks and tips on the internet as there are gullible people who believe them. It's like shooting fish in a barrel as many foolish people quickly fall for ridiculously bad advice without a second thought.
Take these people, for example. Each and every one of them proves once and for all why you should never believe everything you see on the internet.
1. This fun trick did the rounds on Facebook, encouraging unworldly users to reveal their passwords

2. Why on earth would you believe that microwaving a ball of aluminium foil would do anything but ruin your microwave?

3.Or that a microwave could somehow affect an app on your phone?

4. And then there were the folk who fell for the old "microwave your phone to recharge it" trick

5. The internet is full of people who make shit up for no reason

6. Great idea in theory, until it shoots a slice of hot cheesy toast across the room. Or worse…

7. Honestly, what did this person think would happen if they rubbed sandpaper on glass?

8. These people should come with warnings.

9. Come on now, that isn't even a lemon!

At least it did change the colour of that person's eye!
Have you ever fallen for an internet hoax? Let us know in the comments!
Via Reddit and Imgur