Woman Gets Hilariously Dragged Away From Friend's Proposal So She Doesn't Ruin the Surprise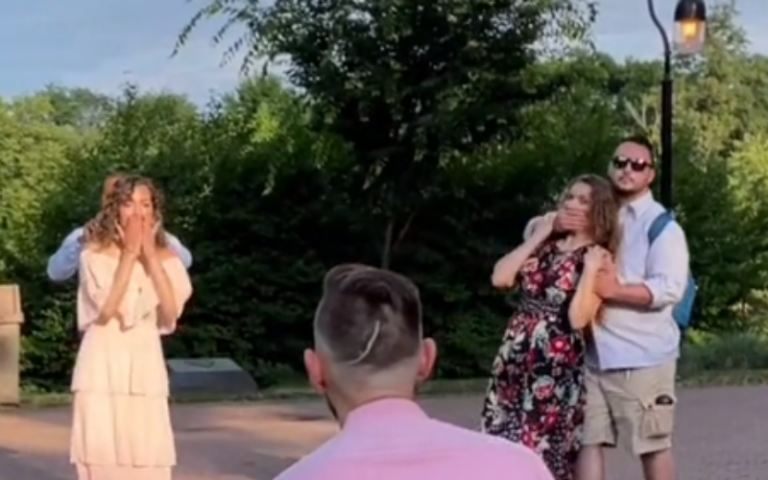 Woman Gets Hilariously Dragged Away From Friend's Proposal So She Doesn't Ruin the Surprise
A video of a woman being dragged away from a surprise proposal is going viral on TikTok because it is exactly as hilarious as it sounds.
Look, we all love and adore our friends and family and want the very best for them in the big moments in their lives. But sometimes we let those big emotions get the better of us and we might unintentionally ruin someone else's moment by getting carried away with our own excitement.
This is exactly what happened in this hilarious scenario.
A video currently going viral on TikTok shows three women huddled together taking a photo before a man approaches his wife and puts his hand over her mouth, comically dragging her away from the scene.
When the other women turn around, one of them catches sight of their significant other bent down on one knee, ready to ask for her hand in marriage.
The viral video has been watched over 25 million times, and we can see why.
Text on the video reads: "So our cousin didn't know about the proposal…. and we knew she'd be extra.
"So her husband had ONE job…. don't ruin the romantic moment
"Definitely a much better reaction than we anticipated"
Yeah, we can say without any doubt that this was the right thing to do. This is the face of a man that has seen some shit go down.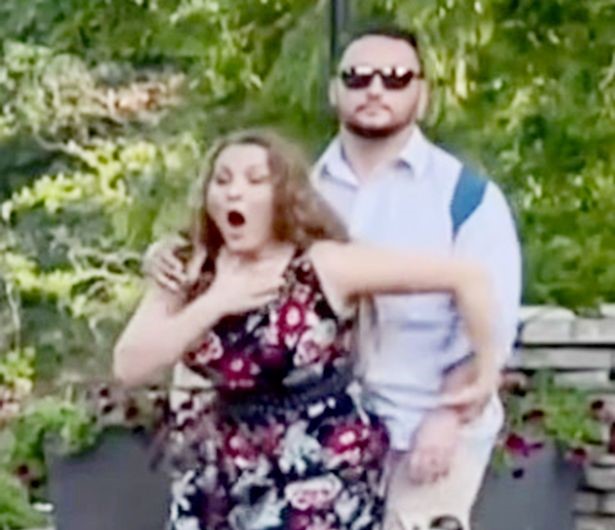 This can't have been the first time he's had to do something like that to prevent her from causing a happy, joyous, loving, totally over the top scene.
Honestly, her heart is in the right place. She's just a little bit "extra", as her cousin described her in the video.
Hey, we can all be that friend sometimes.
Congrats to the happy couple! And good luck to the husband on drag-duty at the impending wedding. He's gonna need it!
Source: TikTok/Aleena Marnee