Woman Sparks Debate After Announcing She Charges Family $54 Each To Attend Her Christmas Dinner!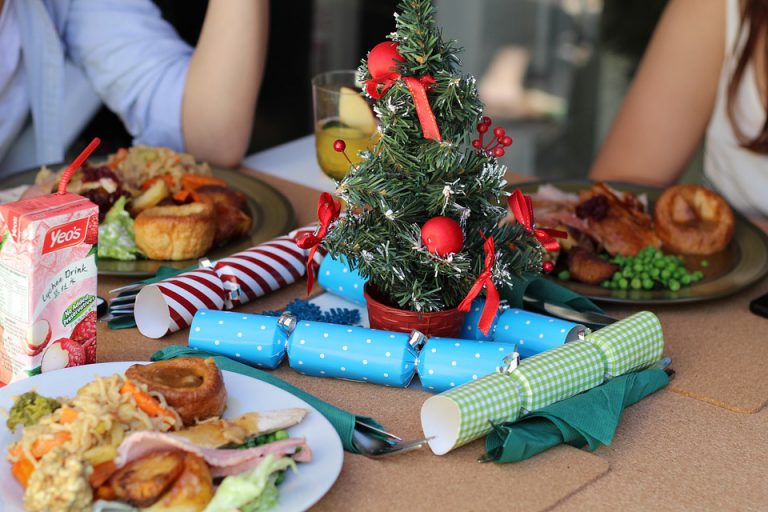 Woman Sparks Debate After Announcing She Charges Family $54 Each To Attend Her Christmas Dinner!
Hosting a dinner for friends and family can be a very expensive affair. When you take into account all the food and alcohol you provide as well as the time and labour that goes into the preparations it's definitely not a cheap exercise!
But it's done with love and it's an opportunity to get family together to break bread and have a laugh over a home cooked meal. I know when I'm entertaining, my guests will usually call ahead of time and ask what they can bring. Sometimes I'll suggest they bring a dessert or a salad. Other times I'll say nothing at all or just a bottle of wine. What I have never said is 'please bring cash so you can pay for your meal per head.'
A UK mum sparked controversy recently when she appeared on TV show This Morning saying she charges her guests for Christmas dinner. Gemma Andrews, 33 defended her decision saying a lot of time and effort went into preparations for the Christmas Day dinner which she has been hosting for 10 years now.
It was her grandparents who first suggested her guests chip in to pay for their food saying it was unfair for her to be left with all the expenses.
"I know Christmas is about sharing" Andrews says, "but I share my house, I share my home."
Andrews collects $53 from all her guests (children are free) which she says goes into buying ingredients for the meal as well as a small gift for each person.
TV host Phillip Schofield suggested that perhaps her guests could bring a plate to share rather than give money. While this is a great idea the mum said due to her son's severe food allergies she prefers to be in charge of food preparation.
Andrews further defended her decision by explaining everyone is welcome to pop in at any time. "Everyone gets a present. It's literally open house. People come at 10am and leave at 10pm." Some of her friends are nurses who do shift work and are only able to have a few hours off to come and share a Christmas meal.
As you can imagine, the response to the mum's admissions were quite divided. A lot of them, like the show's host said "Good on you!" They felt that no-one should expect a free meal and pitching in to help pay for food and drinks is perfectly acceptable, especially at Christmas.
While others were mortified by the sheer thought of charging money from their invited guests. "If you can't afford to host a lunch, then don't," said one commentator. "NO it is never okay to charge your family for Christmas dinner Christmas is a time for family and giving.. What has happened to the world?" said another.
This view was echoed by many who felt it was embarrassing to ask your guests to contribute financially to their meals. However bringing a plate or alcohol for the host was looked upon much more favourably. One mum found the funny side and said "I may start to charge for Christmas dinner. That way I know nobody will come and we can have a quiet one. Hahaha!"
What do you think? Have you ever done this or would?