Could This Be the World's Largest Wine Glass? And Do You Want One?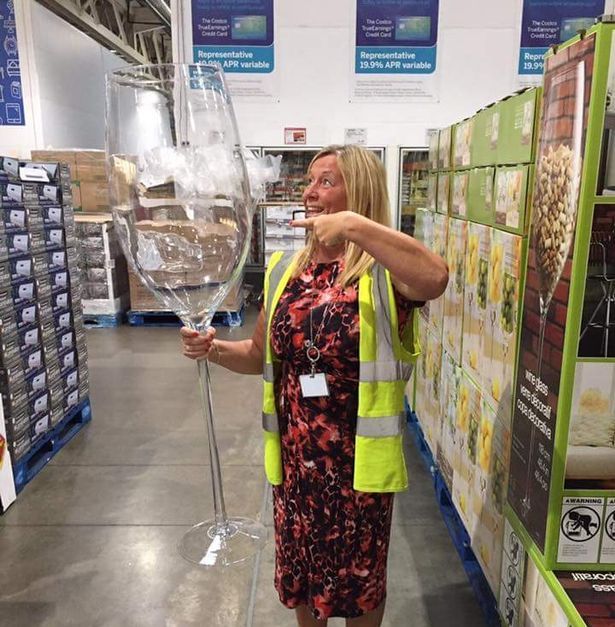 Could This Be the World's Largest Wine Glass? And Do You Want One?
Somewhat embarrassingly this is the second time someone has contacted me just today in relation to wine. It seems I am setting somewhat of a pattern.
First, my son's mate Pete tagged me on Facebook asking me if I would like him to build me one of these for when I go camping:
(Hell, YEAH). How awesome does that look?!
Then…I was asked to please pick up one of Costco's new gigantic wineglasses next time I ventured in.
I thought I already had huge wineglasses covered with this baby which holds an entire bottle of wine given to me for my birthday (again, people know me WELL):
But wait, hold on – Costco has just released this mammoth glass that on estimate – holds a whopping 25 bottles of wine! It stands nearly as tall as me at 118cm (46 inches).
It is a pure coincidence that I wrote this story about how much I love Costco just last week and now here I am banging on about them again with what just might be the world's largest wineglass EVER. I told you there is a lot to love about this store.
At this stage you can only buy them in the UK for £59.98 but if you have any relatives over there, maybe they can ship one of these giants out just in time for the start of the Christmas festivities. Probably a tad heavy to lift on your own when full – but a cool novelty gift all the same for the wine lovers in your life.
Hmm, I have been trying to cut back to just three glasses a night – maybe I should get one….