"You Are Dead to Me" – Bride Threatens to Cut off Guests Who Cancel Due to Coronavirus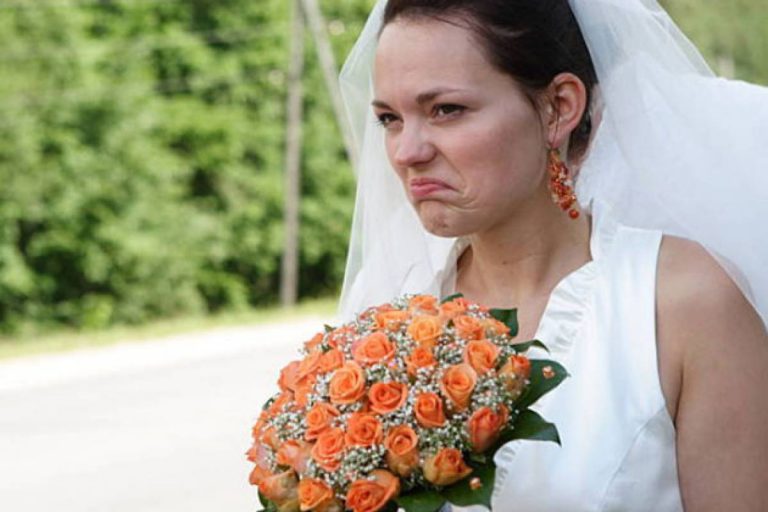 "You Are Dead to Me" – Bride Threatens to Cut off Guests Who Cancel Due to Coronavirus
It is well understandable that people who have planned for big milestone events in the coming weeks and months be incredibly concerned that they may have to cancel at great expense due to the Coronavirus pandemic. But one woman has well and truly taken her concern to the next level.
The bride-to-be has been slammed online after she gave a stern warning to her guests ahead of her upcoming wedding – attend or be cut out of her life entirely.
The woman, who is alleged to be from the US, shared her threatening words on Facebook. One of her friends spotted it, removed the bride's identifying information, and released screenshots on Reddit slamming her stance.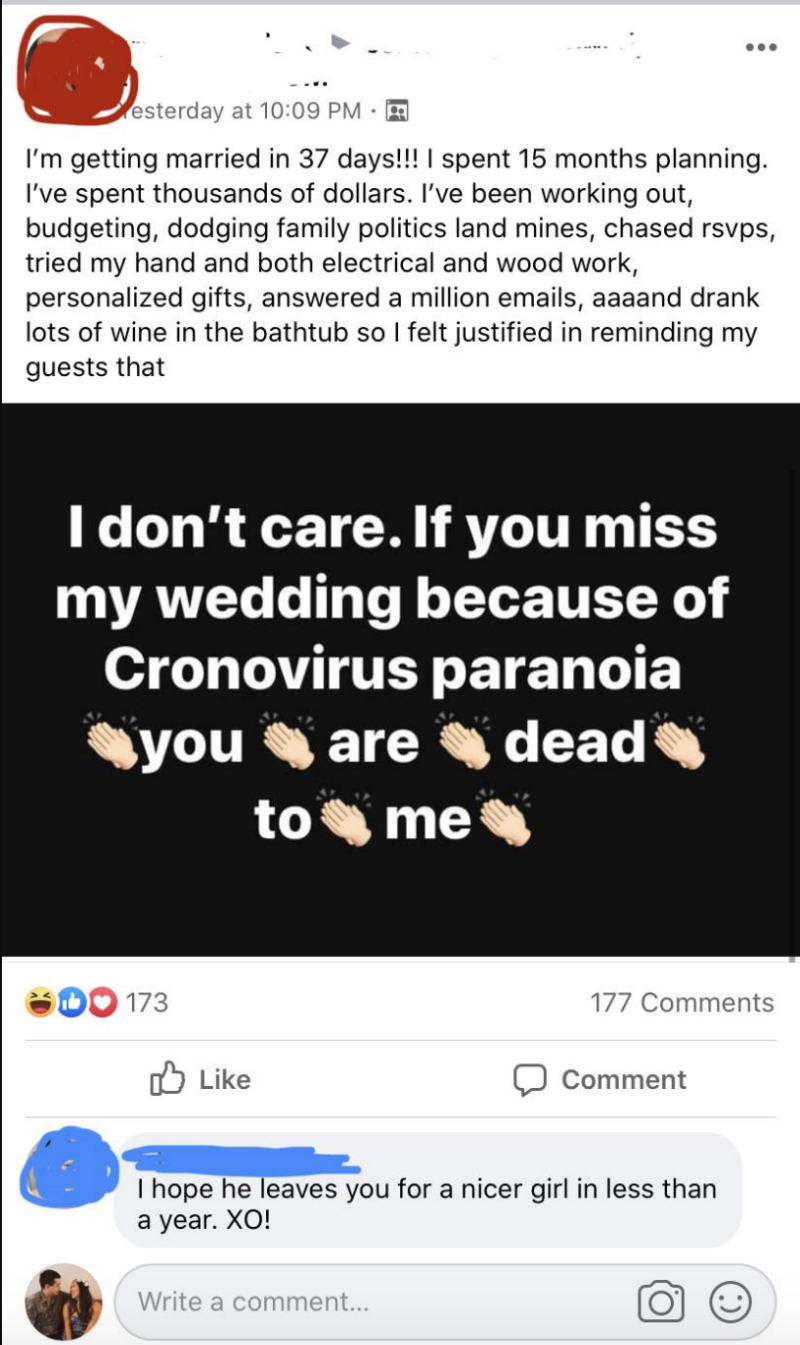 She probably could have taken a little more effort to scrub out her own profile picture, but at least she removed other people's identifying info, hey? But anyway.
The post has already received hundreds of comments, with most condemning the bride's 'ridiculous' behaviour.
"I would be mad too, but damn think about people other than yourself woman," one person wrote.
"Cool, so any wedding guests that have anything resembling an autoimmune or chronic illness will risk their lives by attending her wedding. I'm sure that's worth the thousands of dollars she spent on her own entitlement," another wrote.
"It sucks and I'd be mad if I had to cancel my wedding BUT not mad at guests for not wanting to go to a wedding in a pandemic. I'd try to cancel as much as I could, get courthouse married and then throw a wedding after the virus is over. I know easier said than done but we are in a pandemic," added a third.
Our thoughts are with everyone caught up in the pandemic who are on the cusp of huge events like weddings. This can't be easy.
Source: Reddit