You Can Now Play A Drinking Version Of UNO And We're Down For It!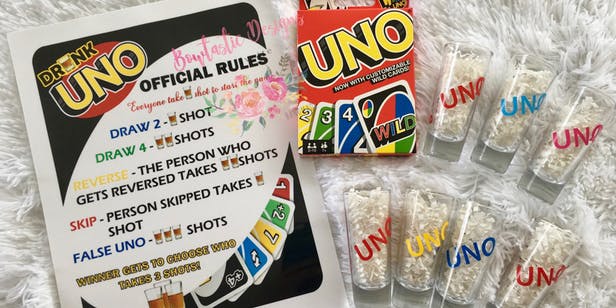 You Can Now Play A Drinking Version Of UNO And We're Down For It!
If you've been waiting for a card game that involves drinking copious amounts of alcohol well look no further cause Drunk UNO is here!
The iconic game has been turned into a fun drinking game perfect for every occasion- hen's nights, bachelor parties or just any night ending in Y.
Depending on which card you draw you'll be asked to take a number of shots in the cute glasses provided. Rule one, everyone takes a shot – because we all need to start off on the same foot. The shots continue if you happen to pick up a Draw 2 or Draw 4 card. A Reverse card means the person who gets reversed takes two shots, while a skip card means the person who is skipped takes a shot.
In this version you also need to remember to call out UNO when left with a single card or risk a three-shot penalty. And if you win, you get to pick another player to take three shots. Be warned…playing this game could get you very drunk, very fast!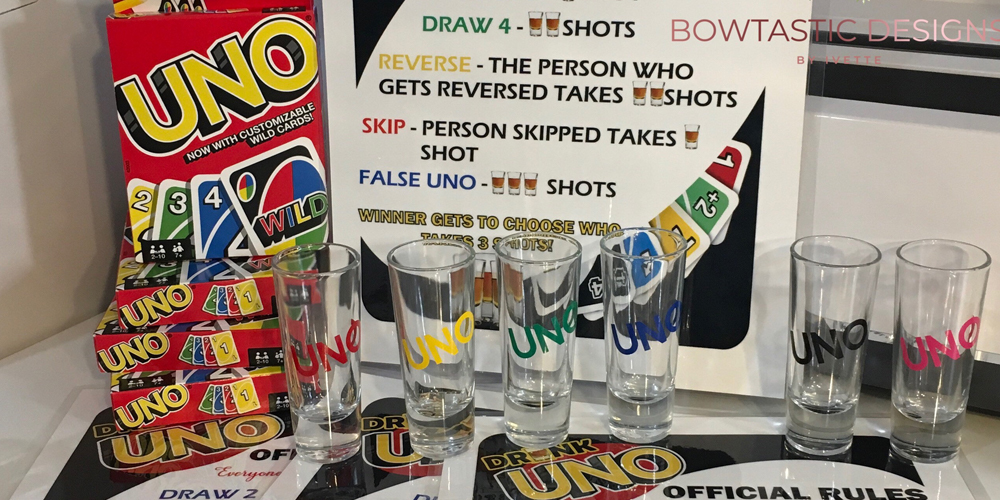 Drunk UNO is sold at a variety of  Esty stores and they all come with a deck of UNO cards, game rule card, and either four, six, seven, or eight shot glasses depending on how many you choose to order.
Alcohol is NOT included so you'll have to choose your own poison. The game retails between $24 and $34 which is a great price to pay for hours of fun. Bottoms up!
Images: Etsy