Yummy Mummy Maria DiGeronimo Condemned By Fans For Piercing Daughter's Ears!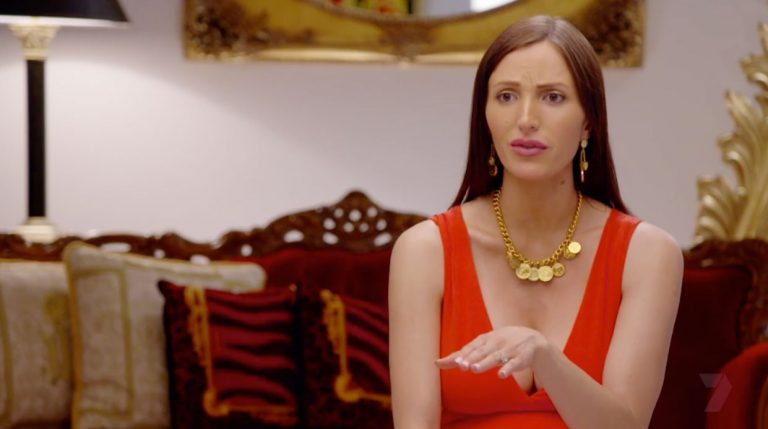 Yummy Mummy Maria DiGeronimo Condemned By Fans For Piercing Daughter's Ears!
Maria DiGeronimo set tongues wagging recently after an episode of Yummy Mummies aired showing the 34 year old reality TV star taking her young daughter Valentina to get her ears pierced.
The first time mum is apparently known for her 'princess' style antics which includes such golden moments like throwing out a Versace blanket after her baby accidentally soiled it. Or saying breastfeeding in public should be illegal and that anyone who does it has no class.
Ummm…okay. I'm seriously not even going to comment on any of those as she is clearly living in her own hemisphere of WTFness which I am in no way qualified to talk about!
So, in the controversial episode, Maria decided to go and get her daughter's ears pierced.
Many warned the mum that her child may be at risk of an infection but Maria decided to do it anyway saying: "That little girl of mine is going to sparkle and shine" and that she 'won't remember the pain anyway'.
Viewers of the show took to social media to voice their concern over whether, at just three-months-old, Valentina was too young to have her ears pierced.
"I'm sorry, but piercing your baby's ears at 3 months old is just cruel," one said.
"The earrings are bigger than the baby," another fan added.
Even the man who did Valentina's piercing said parents often waited until their child was four or five before getting it done, saying it was possible the child could pick up an infection.
Maria also took to Instagram later to show off her daughter's new earrings, along with husband Carlo's, who also got his ears pierced at the same time, captioning the photo with the "#twins".
Photos: Instagram