How to Make the Best Campfire Smores!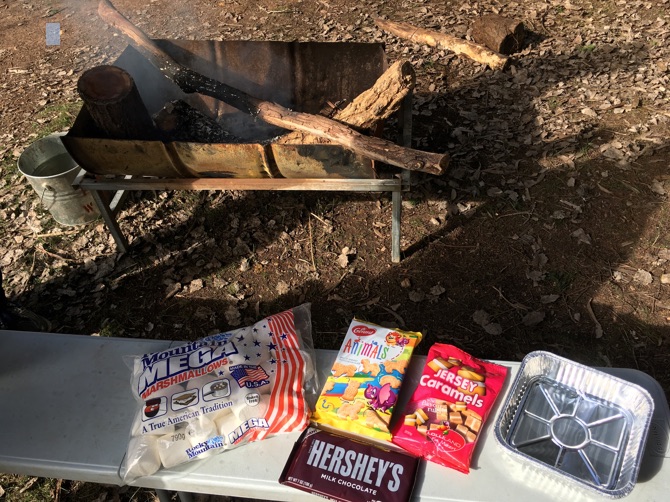 How to Make the Best Campfire Smores!
Sponsored post
Eating molten hot marshmallows has to one of the best perks of winter!
It is great for kids to get out and try their hand at a bit of campfire cooking and really it doesn't get any easier, or tastier than this.
Head on down to your nearest Cheap as Chips store and pick up
1 Pack of disposable foil containers- this stiff sets like concrete so you really want to do disposable!
I pack of Jersey Caramels
I Hershey Bar
I pack of Animal cookies
1 pack of Mountain Mega Marshmallows
Make sure that your campfire has died down to a lovely bed of coals so that you don't get your food burnt – learn from my mistake!
If you have some large sticks or a grate it worked best as you don't want direct heat on the chocolate!
Layer the bottom layer of the container with the jersey caramels and the chocolate and layer with the marshmallows.
Wait till the marshmallows start to bubble then pull of the heat with heat proof gloves – its like larva at this stage!!
Use the animal crackers to scoop up the hot fudgy sauce!!
BE CAREFUL ITS HOT!!!!!!
You can cook this in the oven if you need to but the scorched flavor adds to it!
I think that this recipe is for 12 but three teenagers think that it's for three teenagers only.
Good luck getting any.
You might have to go back to Cheap as Chips for more!