Why Every Mum with Little Ones Needs an Everything Mat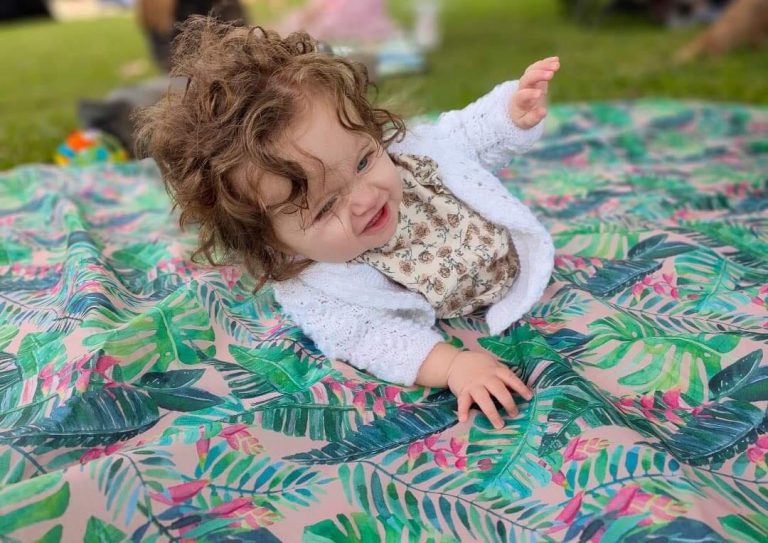 What do you call a mat that can do everything? You guessed it – an 'everything mat' of course! Okay, cheesy introductions aside, if you are a parent with young children, we think you'll fall in love the Everything Mat from Monarch Store as hard as we have, because it has such a multitude of uses and it's big enough for the whole family!
Sadly, Woo, Foghorn and Bubble are in their teens now and would quite frankly rather have their left arm amputated (as long as they can still hold their phones and take selfies in the right one) than spend time in public with me and their father because we are apparently very uncool and embarrassing. So, when the opportunity to review an Everything Mat presented itself, I knew the perfect little human for the job – my little niece Fluff.
No prizes for guessing how she's earned herself that affectionate little moniker! Just take a look at all that hair!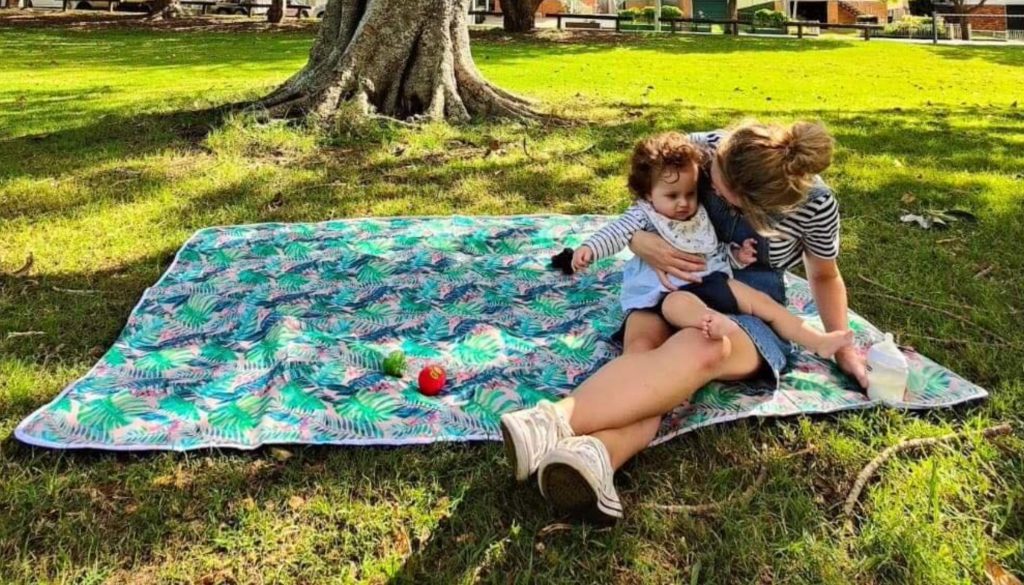 Not only are the Everything Mats massive (measuring a whopping 1.9m x 1.4m), they are also beautiful and eye catching. There are currently four designs to choose from, each being unique, hand-drawn prints. Everyone will be asking where you got it from!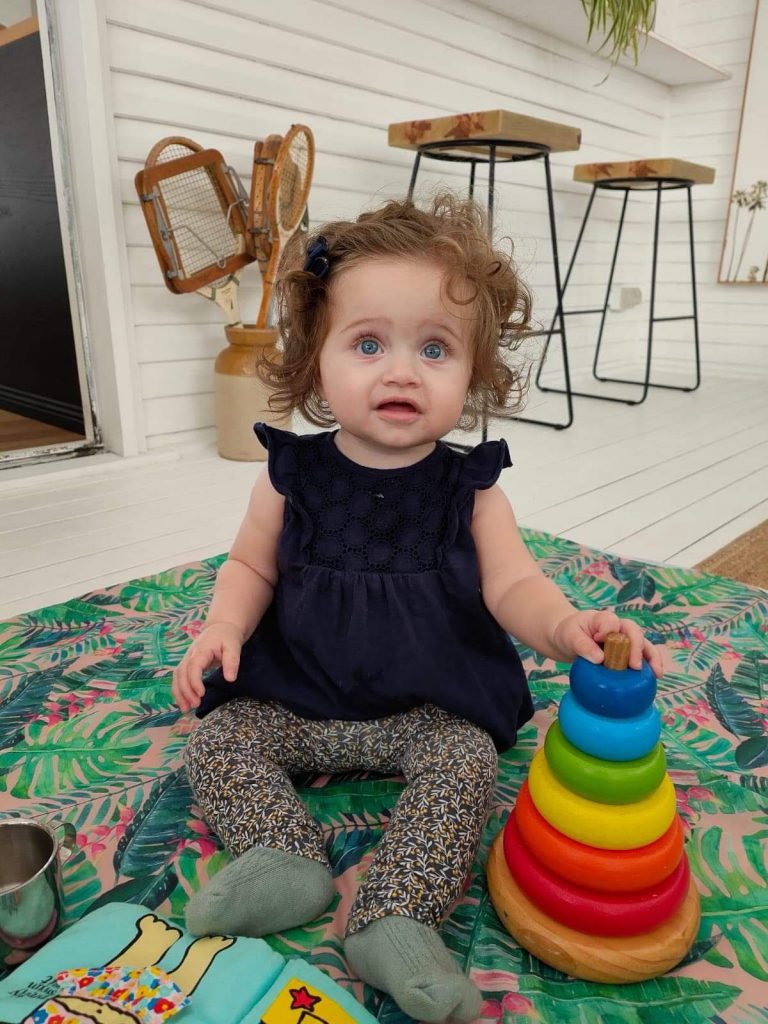 The printed surface is made from a water-resistant nylon making it wipeable for easy clean up. Making it perfect for use at the beach, the park, as a play mat, for nappy-free-time, or as a mat beneath a highchair. Really, the list is endless. We also love that the tough cotton base features non-slip dots so it can be secured in place on hardwood or tiled floor surfaces. Having said that, we do not recommend running across it!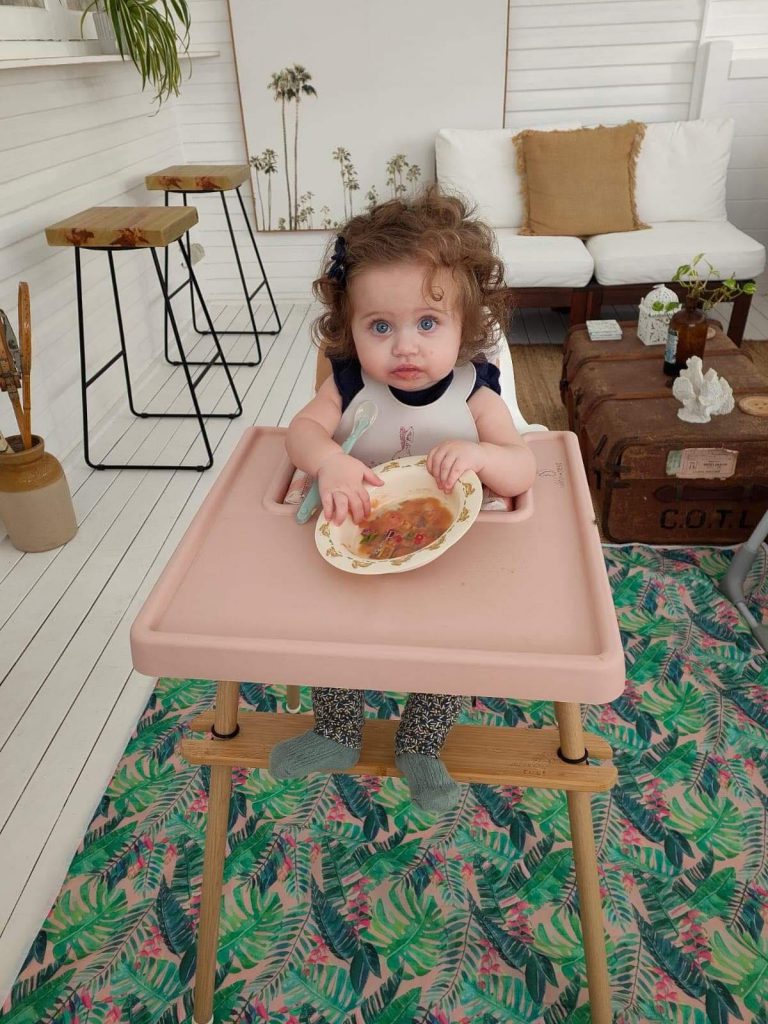 The Everything Mat is perfect for use under your child's highchair or toddler chair and table to catch any wayward flying chunks of food or accidental spills.
The Everything Mat also comes with an equally beautiful matching water-resistant, drawstring bag so it can be easily folded up and stored away when not in use. But realistically, that's not likely to be very often, as this mat has so many uses both in the home and when out and about.
The Everything Mat is currently on sale at Monarch Store, down to just $90.96 from $129.95, so now is a great time to get your hands on one.
Disclosure: I received the Everything Mat as a gift for the purpose of providing an honest review. All thoughts and opinions expressed here are my own and my sister's.