Lighten Your Mental Load By Booking a Family Holiday Where the Fun Plans Itself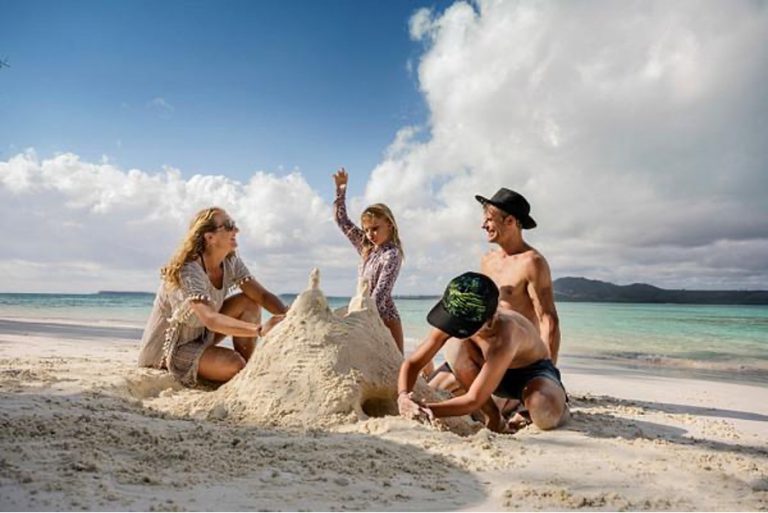 Sponsored post
Need a holiday, but can't find the energy to plan a trip that'll keep everyone in your family happy? The whole idea of going on a vacation with your family is to take a break from all your usual, mundane daily responsibilities. A week off from being the family cleaner, cook, laundry maid and taxi driver sounds like heaven, but you don't want to arrive in paradise only to be appointed the unofficial events manager, when having to detox from their devices leaves the kids huffing that they are 'soooooo bored!' And let's be honest, nobody likes returning home from their family holiday feeling like they need another holiday just to get over the holiday, because you're exhausted from trying to cater to everyone else's needs!
But, there is a very simple solution! Carnival Cruise Line have everything the whole family could possibly want from a holiday – even if you all have a totally different take on what constitutes as 'fun!' In fact, their What's Your Fun Type Quiz is a great way to identify exactly what kind of personality type you are when it comes to fun. Head over and find out whether you're a Chill Seeker, an Action Packer, a Moonlighter, an Early Bird, a Navigator or a Splash Maker! The great news is that even if everyone in your family enjoys different things, you'll all have your fun-needs catered for onboard Carnival!
Some of the Fun Activities You Can Find Onboard Carnival Cruise Line
Can you believe there are over 45 daily activities that you can take part in onboard a Carnival cruise? The kids certainly won't have time to be bored! We've picked out some of our favourites, so you can get a better idea of why a Carnival cruise has something for everyone.
Children
If your children love a good kids club, Carnival will not disappoint! All counsellors running kids and youth clubs onboard have educational or childcare experience and are dedicated to ensuring that everyone there has an amazing time.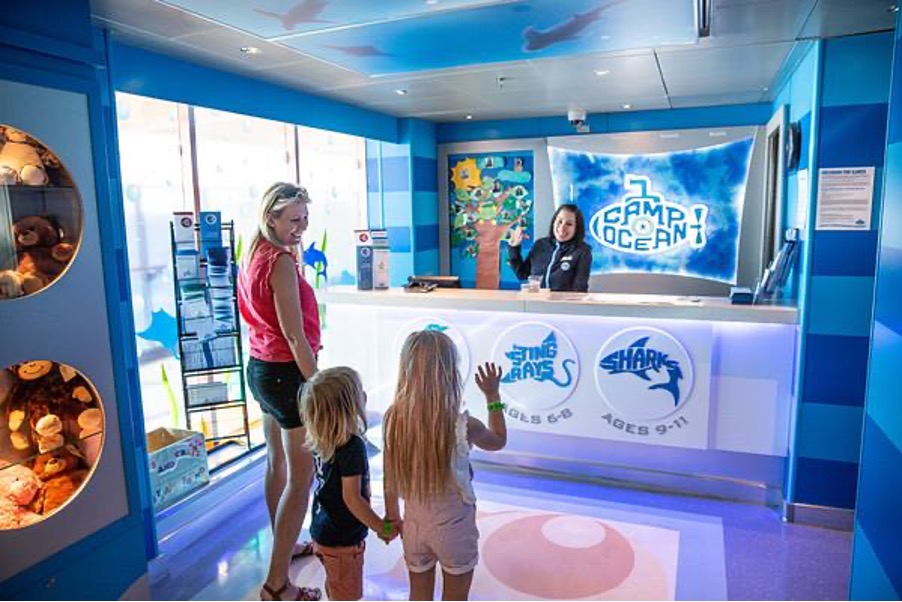 Camp Ocean
Suitable for children aged 2 -11 years old, Camp Ocean will keep kids busy and active with age-appropriate activities, and is divided into smaller groups based on age.
Penguin Colony
Children aged 2-5 years join the Penguin Colony and engage in activities like Musical Icebergs, and Ocean Bingo…even learning a thing or two about buoyancy!
Stingrays
The Stingrays have fun activities for the 6-8 year-olds, such as Pirate Game Night, making sea salt art or even designing their own aquariums. 
Sharks
9 -11 year-olds can really sink their teeth in playing Marine Life Trivia, creating a giant ocean mural, and scoring big with sea-themed volleyball or soccer.

Circle "C"
Young teens aged 12-14 can go to Circle "C" to hang out and meet new friends and enjoy awesome activities such as dance parties, games, outdoor movies and movie.
Club 02
Designed for 15-17 year olds, Club 02 is the perfect place for your teens to meet, greet, play sport and video games, and engage in karaoke jam sessions with like-minded peers.
All kid's clubs are free until 9pm.
Night Owls
For a nominal fee, kids aged 11 and under can fun it up with other kids their age until as late as 12am! They'll enjoy musical activities, games, and giveaways at supervised parties while parents enjoy other activities onboard.
Zumbini
All children aged 2-5 years old can enjoy a free 30-minute Zumbini class (created by Zumba and BabyFirst), featuring Zumbini songs, activities, special instruments and more, all in the name of movement.
Fun for All Ages
Carnival Waterworks
Carnival Waterworks is the onboard waterpark ideal for the whole family. Carnival's Twister Waterslide offers hundreds of feet of spiralling awesomeness that starts you off high in the air and gets you down low with one of the fastest, wettest rides you'll find anywhere.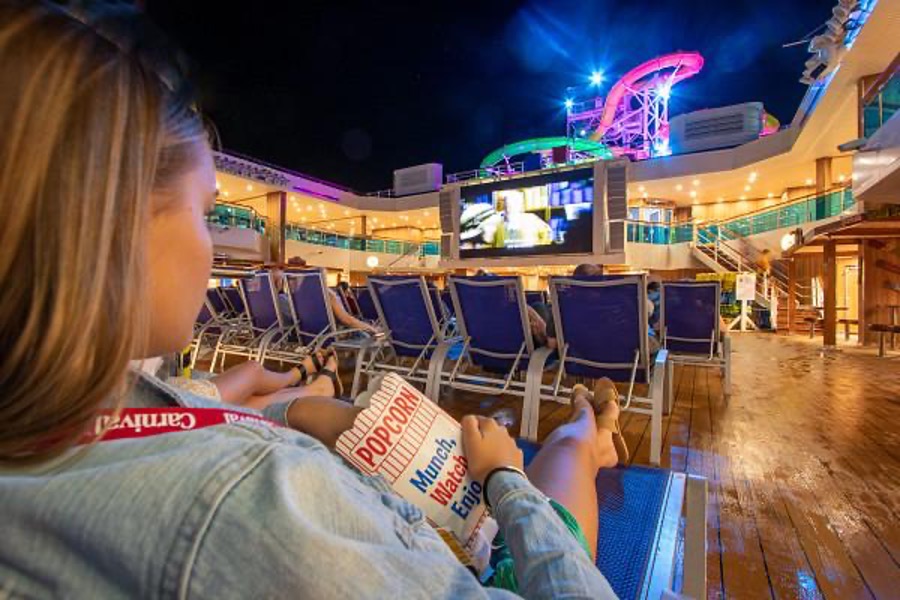 Dive-In Movies
Enjoy a night at the cinema under the stars from the comfort of your poolside lounge chair, or floating in the pool.
Seuss at Sea
Enjoy a special onboard character parade, interactive story time, arts and crafts activities, character breakfast and more, featuring their favourite Dr. Seuss characters. Seuss at Sea truly brings your child's favourite books to life.
Mad Hatters Afternoon Tea Party
Don your favourite and craziest hat and enjoy the selection of teas, coffees and spread of decadent canapes, themed treats and cakes with the Queen of Hearts, the White Rabbit and Alice herself!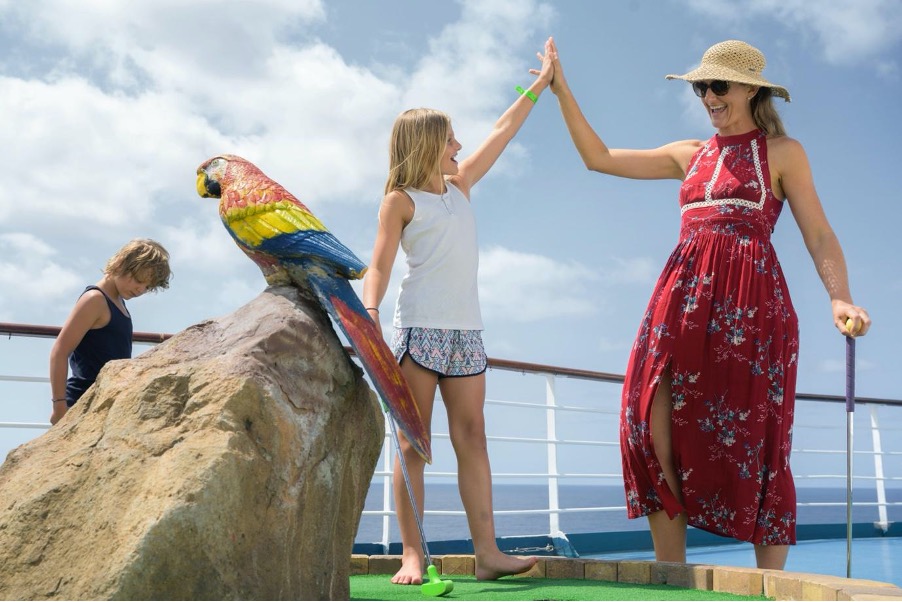 Mini Golf
The mini golf, complete with cactus and a treasure chest is the perfect, fun way to spend time with loved ones.
Dining
Carnival offers a variety of restaurants and eateries aboard their ships, so no matter what time of day hunger strikes you'll be able to find something tasty and delicious. There's even 24 hour pizza and ice-cream!
Basketball Court
Take in the view and the sea breeze at the onboard basketball court!
Warehouse Arcade
The Warehouse Arcade is open all day and all night and boasts a huge array of games for all ages.
The Punchliner's Comedy Club
You'll laugh so hard you can barely breath at the Punchliner Comedy Club!
Karaoke
The Carnival cruise karaoke list caters to all musical tastes, so music-lovers of all genres, preferences and age groups can find something they want to croon along to!
Playlist Productions
Playlist Productions takes tunes you know and puts them live on stage, transforming them into full blown musical productions featuring pro singers and dancers rocking the house.
Adults 18+
Serenity Adults Only Retreat
The Serenity Adults Only Retreat is the perfect way to escape the fun and excitement, and take some time to relax. This gives parents the advantage of being on a family-orientated cruise, with the ability to slip away and imagine they're at sea on an adult only cruise for just a few magically, peaceful hours!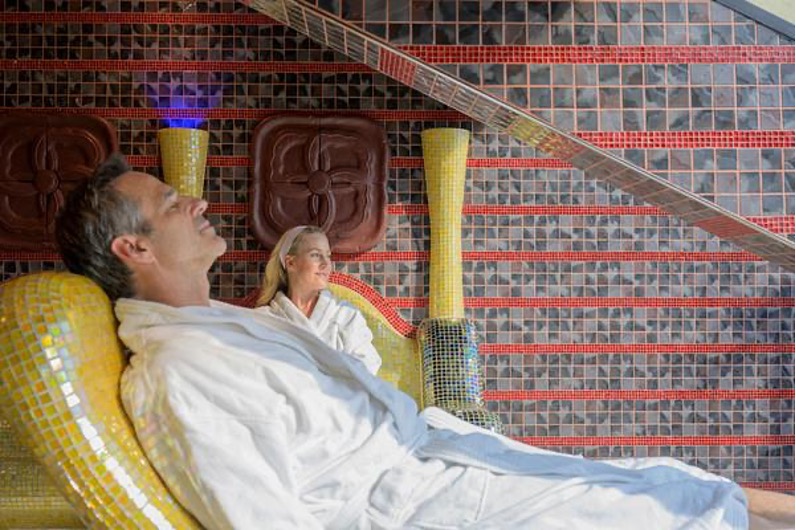 Cloud 9 Spa
Bask in the peace of an Adults Retreat. Get your chill on, with massages, facials, body wraps and stone therapy in the salon, acupuncture, thermal suites, steam rooms, and more – plus, the amazing Hydrotherapy Pool.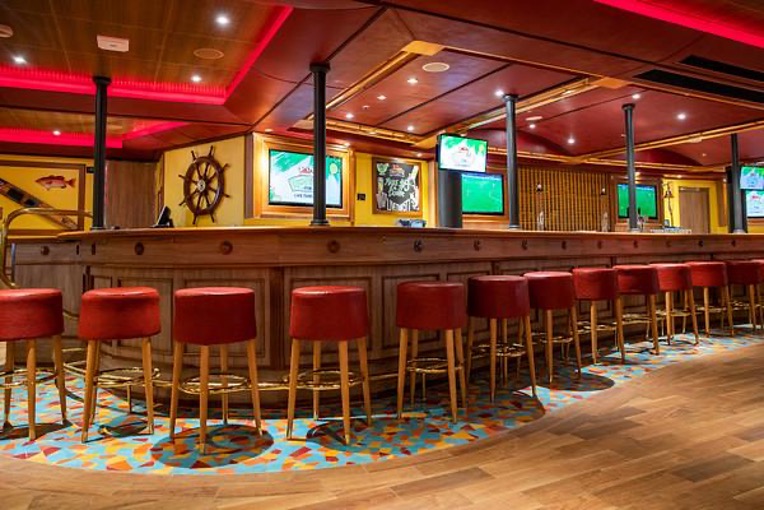 Bars
Carnival has a large selection of bars to choose from.
Casino
The onboard Casino offers blackjack, poker, roulette and more!
Sound like your kind of fun? Head over to the Carnival website for more information, or to book your next fun-filled holiday!