Men Are Sharing All Their Manly Secrets That Us Women Had No Idea About!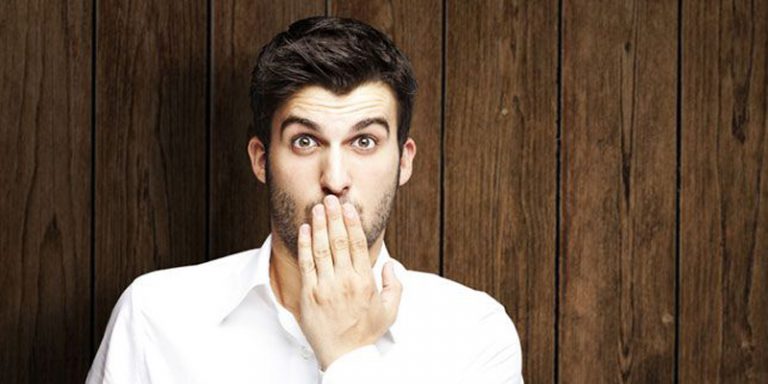 Men Are Sharing All Their Manly Secrets That Us Women Had No Idea About!
Have you ever looked over at your partner and wondered what was going on in his head? Or why he does the things he does?
It could have been one of the last mysteries of the world until someone asked Reddit the question "What are some "guy secrets" girls don't know about?". The post received over forty thousand responses, and they were eye-opening to us ladies, to say the least!
We've selected the very best answers with the most number of upvotes, meaning that a lot of men agree with the comments.  The responses to this Very Important Question is giving us all a little insight into what it's like to be a man these days.
🧔 Your chances of getting what you want out of us are infinitely higher if you tell us directly. ~ DepressedBard
🧔  If you compliment my appearance I will probably remember forever. I still remember when a girl in college told me I look nice with my beard when I first grew it out. I've had a beard ever since… ~ 01123581321AhFuckIt

🧔 Sometimes we pee on the poo stains in the toilet because we are too lazy to use the scrub. ~ iamsochok
🧔 We can't move our penis without closing our butthole. ~ GabikPeperonni
🧔 I'm secretly an emotional wreck, I just hide it. ~ ShakaWTWF
🧔 As an older man, we don't expect you to look like a supermodel as we age together. Yes, at times I do see you as I did 30 years ago and every wrinkle and flaw disappears. Yes, there are times I see every wrinkle and flaw and know how you got every one of them. They are beautiful too. ~ Duesizzle
🧔 Sometimes when we are walking our balls hit our legs….. ~ rare_snark
🧔 I'm not staring at you, I'm zoned out thinking about how I'd start a brewery in medieval England whilst my eyes just happen to be facing your direction. ~ UVLsystem
🧔 Boners don't automatically mean arousal. That will never be said enough. ~ wasnew4s
🧔 The desire to touch the top of the doorframe is a primal one. I can't understand it, I just do it. ~ birdistheword2023
🧔 When people come crying to us, our first inclination is to fix the problem. Since this is (often) not possible, lead with something along the lines of "Can I vent for a minute?" Or anything that signals to us this is just a time for active listening, rather than a problem-solving session. ~ realbadaccountant
🧔 When we want to be alone, it's not that we don't want to be around you, it's that we don't want to be around anyone for a bit. ~ aestusveritas
🧔 If we tie down anything in the back of a pickup truck or trailer it's physically impossible for us not to stand back and say "that's not going anywhere." ~ Johnchuk
🧔 We desperately want you to toss us things instead of just handing them to us. It's fun to catch things. ~ andytheg
🧔 That when you fling your underwear off your leg and catch it, you feel like a ninja ~ Ur_Boi_SlippyD03
🧔 Just because we're in the shower for an abnormally long time doesn't mean we're jerking off. Guys like to have long hot showers too ya know. ~ Goobernut96
Absolutely fascinating! I reckon if David Attenborough did a documentary series we'd all be completely hooked within five minutes!
One of the comments worth noting came from a woman backing up everything the gents were revealing in the insightful thread:
👩 I just spent the last hour shouting all of these to my husband in the other room, and him replying, "yep" ~ milkmilktea
I feel like we've all learned something new today!
You can read the full thread on Reddit here.