Should You Wear Undies or Go Commando Under Your Activewear? Modibodi Activewear Leggings Review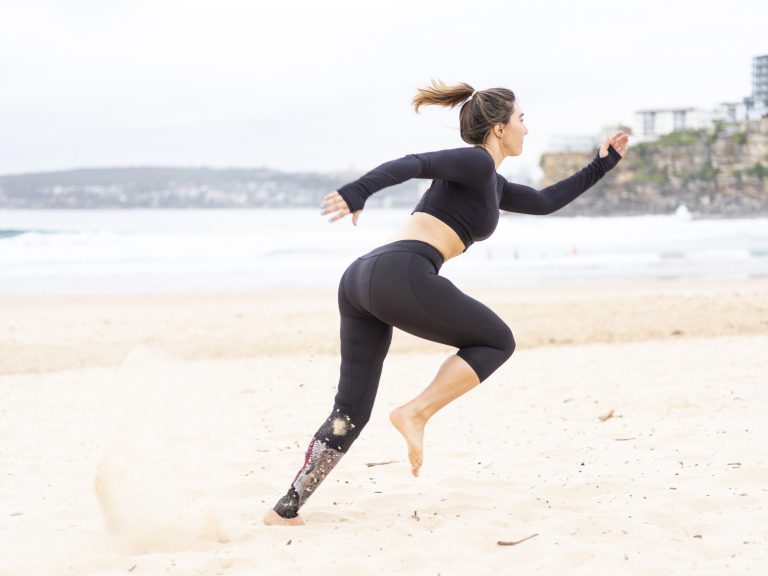 Should You Wear Undies or Go Commando Under Your Activewear? Modibodi Activewear Leggings Review
Sponsored post
Whether you realise it or not, if you are a regular wearer of activewear, you belong to one of two specific camps. You are either 'team-undies-with-activewear' or you are 'team-commando-with-activewear.' The interesting thing is that our preference seems so obviously correct to us, that many of us don't even consider the possibility that other people might be doing it the other way! I almost guarantee that about half of you reading this right now are involuntarily screwing up your noses in disgust thinking "Ewwww, wearing knickers with your activewear would be just weird and uncomfortable!" or "Yuk! Who in their right mind doesn't wear underwear to do yoga?"
Personally, I've always been 'camp-undies,' although due to my almost pathological dislike of VPL's (visible panty lines), I've always opted for thong style underwear under my exercise clobber. This is mainly because 1) it had never ever occurred to me that not wearing underwear was even a thing, and 2) I'd rather not be the girl in the downward-facing dog position showing the rest of the yoga class what she had for breakfast, if you know what I mean. (C'mon, we've all stood behind the chick whose tights go from opaque to oh-so-sheer when she squats and then quickly checked out our own butt in the mirror to see if we have sufficient coverage…haven't we?)
Having said all this…I was still a teensy bit curious as to why so many women would be raving about going commando. Could it be that I had it wrong? Should I take the advice that I so often dished out to my children at the dinner table and 'Just bloody try it before you decide you don't like it!' And, could going commando actually be healthier?
"Did you know that you definitely should not be wearing underwear underneath your gym leggings? Yup. Yoga pants, stretchy leggings and bicycle shorts have always meant to be worn alone, designed to work best while you go commando.
Why? Well, underwear adds an unnecessary layer to your look – making room for more heat, sweat and mustiness to get wedged in and around your body. Things also get much worse if you wear knickers made of non-breathable fabric under your leggings.' (Why You Should Definitely Go Commando at the Gym, Modibodi.com)
I am, as I've mentioned multiple times in the past, a huge fan of the Modibodi brand. For those of you not familiar with Modibodi, they make period underwear that (in their own words) are 'proudly owned and designed in Australia by real women with leaky lady parts.' So, it shouldn't come as too much surprise that I willingly volunteered my services (and my nether regions) to test drive their new ¾ activewear leggings which have been designed specifically so women everywhere can experience the freedom and comfort of going commando.
Besides the issue of coverage, it seems from conversations I've had, that the number one reason why a lot of women wouldn't go commando is due to concerns about leaking. Whether it be menstrual leaks, light bladder leakage, discharge or even sweat caused by exercising, many of us worry that our vagina has the potential to publicly betray us…by doing all those 'vaginary' things! (That is totally a word!) So, a pair of leggings that promise to be breathable, comfortable, and flexible whilst also protecting from leaks of any kind, is definitely worth investigating!
Modibodi Activewear ¾ Leggings Review
First impressions: Let me start by saying I LOVE activewear and own a selection of workout tights made by different brands, so I have a decent mode of comparison. So, believe me when I say that the Modibodi leggings really are amazing quality and 100% squat proof! Unlike some other brands I've purchased in the past, I also found them to be true to size. At first glance I wasn't sure whether I liked the shape of the gusset (from an aesthetic point of view) but as soon as I pulled them on I think they looked great, and actually felt ah-mazing. Honestly, you don't even know how good it is not to have that seam running along the front of your crotch area, until you experience it not being there!
My Experience: In order to really trial the Modibodi leggings and make sure that I am giving you an accurate review of their absorbency, I donned the leggings commando, on the second day of my period (medium flow) to do a 6 kilometre walk on a 30 degree day. Yeah! Hard core!
No one would have ever known. I felt super comfortable (no chafing from wearing a sanitary pad), no leakage whatsoever, and absolutely no odour. It actually felt (and I know this sounds really corny and cliché), but it felt really liberating.
Since then I've worn them to a HIIT class, yoga, a 10km hike with a friend and to lift weights – so they've certainly been through their paces and have never let me down.
Verdict: Whilst I haven't embraced going commando 100% of the time (like I said I don't fully trust some of my leggings for a yoga class), Modibodi are my new go-to leggings whilst I have my period. They give me that extra protection against leakage and surprisingly, going without undies is kind of amazing! (Seriously, don't knock it 'til you've tried it.)
With regard to price, Modibodi leggings retail for $80, which is on par with what I would expect to pay for other activewear brands. I've found in the past that cheaper brands don't tend to wash as well, or provide enough coverage for certain exercises. So, the fact that Modibodi leggings offer something in addition to looking and feeling great, namely protection from leaks, in my opinion, make them especially good value for money.
Bladder leakage is a fact of life for many women who've had children (and even some who haven't). A product like this could be a serious game-changer for you, if you worry about sneezing, or jumping on the trampoline with your children or exercising in general.
Whether you choose to wear them without undies or as an extra layer of protection with your underwear or preferred sanitary product, I have no hesitation in recommending these leggings. They are stylish, comfy, protective – oh and they are completely vegan – what is there not to love?
Visit Modibodi to check out their activewear collection for yourself.