These Men Hilariously Recreated the Clichéd Snaps and Poses Women Often Share on Instagram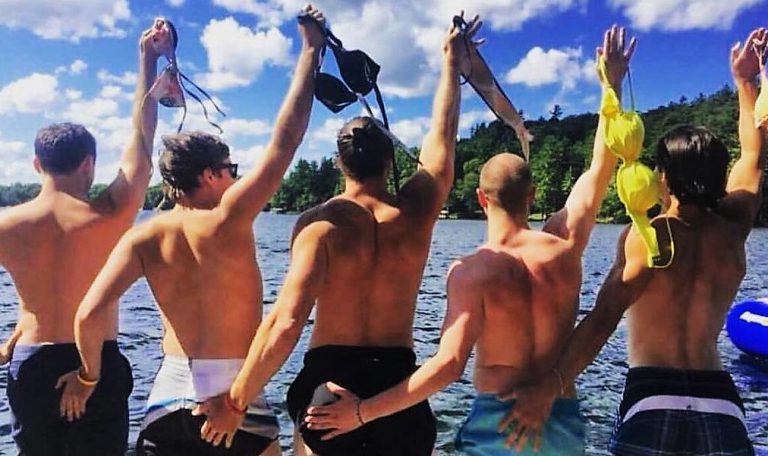 These Men Hilariously Recreated the Clichéd Snaps and Poses Women Often Share on Instagram
We've all done it, haven't we? Posted a clichéd snap on Instagram?
You know what I'm talking about — we've all seen the tanned legs in front of a beautiful pool, or a cute face peeking out coyly while cradling a hot cuppa etc. Scroll through Instagram and you're sure to come across dozens of these types of photos, some of mine included!
You'll also come across some men copying these clichéd snaps in the most hilarious ways.
Bros Being Basic are a group of fun-loving lads from Atlanta, Georgia. They are committed to taking the piss out of the way women use Instagram, and their pics are perfect.
They've got it all covered. Feet up with a glass of wine in a bubble bath? Tick.  Posing with our besties while taking in some TLC. Done. Cupcakes and manicures? Yes and yes.
Take a look at their hilarious work here.
The classic glass of wine in the bath:
Getting ready for "sandal season":
Picking out a Christmas tree:
Enjoying a day at the spa with the bros:
After "broga":
Posing by the pool:
They have this pose down!
Enjoying a holiday with their bros:
The classic bro pyramid:
So much perfect!
In the changerooms:
The old coffee and book in bed pose:
"Bonding with the bloflakes":
By the pool:
Group pedi time!
And the bubble bath:
Does this look like your Instagram feed, too?
Source: Instagram/Bros Being Basic