What Australian Families Are Saying About Beston Marketplace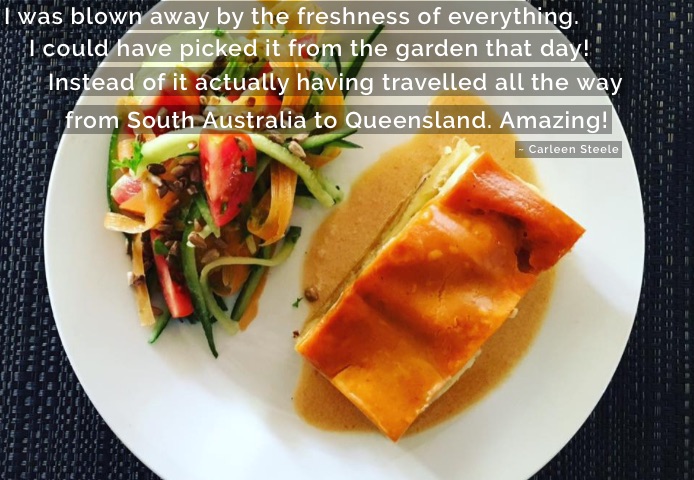 What Australian Families Are Saying About Beston Marketplace
Sponsored post
As consumers, it's safe to say the majority of us have become increasingly concerned with the quality, safety and production processes involved in the food that we buy and feed to our families. Fortunately, Australia has very stringent rules and restrictions around food production, but as the outbreak of Hepatitis A cases contracted from frozen berries imported from China highlighted all too clearly for us, other countries don't abide by similar safe food handling policies. This, and the desire to support local Aussie farmers, is increasingly driving many of us to seek out local, Aussie produce when we do our weekly grocery shopping.
But, aside from reading every label on every product you pick up (which of course is very time-consuming) how can you be sure that you are buying Australian products?
Beston Marketplace is a premium online location that believe in representing and supporting the Australian industry's best – helping to bring ethical, authentic, healthy and sustainable produce straight from the producer to your plate.  
But, is there really a noticeable difference in quality, flavour, and value for money in purchasing local premium produce? Beston Marketplace invited 50 Mums Lounge readers to experience the Beston Marketplace shopping experience, in order to share their experiences and honest opinion with our wider community.
The Produce
You only have to look at the sensational photographs that they shared of some of the food that was delivered to them to see how fresh and delicious it looks!


The Oziris App
What also makes shopping at Beston Marketplace different from buying groceries elsewhere, is their Oziris app. After placing their orders, the reviewers downloaded the Oziris app onto their iPhone or Android phone. This allowed them to trace their order and scan each item when they arrived to see exactly where all the ingredients came from as well as other interesting information such as the age of the product, the expiry date, brand info and even reviews other customers have left about that particular product.

As you can see, the vast majority of reviewers really appreciated the ability that the Oziris app gave them to validate the source of the food they were preparing and eating with their family.
Here are some of the comments they shared with regards to their experience using the Oziris app.

The Packaging
The other standout feature of the Beston Marketplace shopping experience for our reviewers was the packaging.
The packaging ensures that different product types (frozen, chilled and dry) are maintained as they should be to ensure safe, fresh and delicious premium products arrive at your door. The packaging is recyclable, (which got the thumbs up from our reviewers) and could be used as an organic recyclable component (for example in the garden).
"OMG! Completely exceeded all my expectations…Amazing…every item has been packed with care, perishables were cold like they have just been taken out of the fridge and items that required extra care packaging all arrived wrapped in bubble wrap. I couldn't get it off quick enough to see what surprises were there." ~ Lisa Madrusanni
"I unpacked my order and was impressed by the quality and innovative use of natural packing materials.  The cold things were definitely still cold, even some of the room temperature items were too.  Everything is very nicely presented."
~ Genevieve James-Martin
"A big kudos to the packaging designers.  Everything that needs to be refrigerated was as cold as if it had just come out of my own fridge. And it is so great that I can use it in my own garden as biodegradable mulch. No wastage or filling up bins unnecessarily. So pleased with Beston Marketplace." ~ Nicole Daniels
"The ice packs are being reused in eskys.
The boxes have gone into the recycling bin.
The wool stuffing was given to my cousin for her cat to sit on, and I'm keeping the other stuffing for when I do gift baskets." ~ Samira Al-ekhtiyer
"I've used the packaging on my veggie patch and as an added layer for my pet's bed."
~ Amanda Giffard
"I used the packaging on my garden trees. I covered the root system to help protect my young trees from the hot sun." ~ Jane Coombe
"I used the shaved material for filling of hampers and the insulated material in the garden for keeping the moisture around the veggie garden." ~ Megan Shuttleworth
"We used the inner lining on our plant pots." ~ Chloe Jeffers
The Verdict
As you may have already gathered from the comments and images above, an overwhelming number of the reviewers said that they would recommend Beston Marketplace to friends and family.
The service provided by Beston Marketplace stood out for many of our reviewers in comparison to that received on their regular grocery shopping experiences in a number of ways, as you can see from the graph below. Beston Marketplace produce was rated as fresher, of higher quality and having a better flavour than the produce our reviewers were accustomed to purchasing, and knowing exactly where the produce had been sourced from ranked as the most defining feature of shopping at Beston Marketplace.
Once again, when asked what their favourite feature was of their Beston Marketplace shopping experience, reviewers loved the ease of being able to order food and know firstly that it was Australian made or grown, and that it would arrive in premium freshness. They rated the ease of being able to shop online as the next favourite, with range of choice coming next, followed by value for money. The option to be able to track the journey of the produce ranked lowest, but many explained that this was due to the fact that whilst the Oziris app was a great feature, the trust they had in Beston Marketplace to provide premium quality, Aussie produce, meant that over time they didn't use the app quite so much.
If you, like many Aussie's, are keen to make the move to support local farmers and have the peace of mind that the food you are feeding your family is of the highest quality and has been grown or made under strict health and safety regulations, you too can join the Beston Marketplace Movement.
Beston ensure that only the highest quality products are accessible, and the processes and practices involved in making them are also ethical and environmentally friendly. Buying from Beston Marketplace is making a choice to be part of a positive change.
You can follow their Nutrition for the Mind, Body and Soul Blogs and follow them on Facebook for nutrition tips, produce and supplier news and recipes.
Are you ready to make a positive change today? Check out the entire range of delicious, Australian produce and new groceries range at Beston Marketplace here.