Back to School: Win 1 of 5 $50 Vouchers to Spend at Skool Labels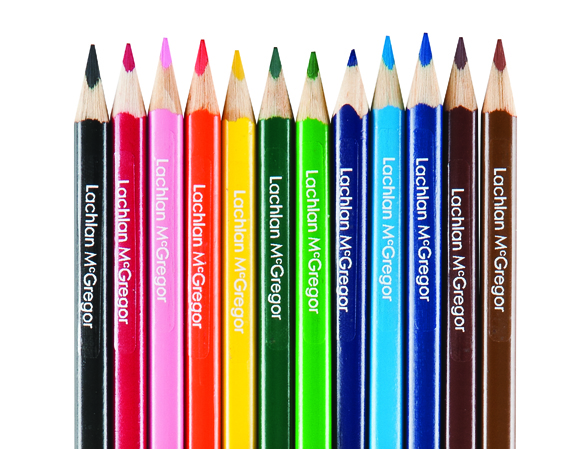 Sponsored post
Back to School: Win 1 of 5 $50 Vouchers to Spend at Skool Labels
Have you ever had the misfortune of having to rummage through the school lost property box? It doesn't matter which school it is – the lost property box is always a sad-looking mixture of sweaty sports socks, half-chewed drink bottles, and school jumpers in assorted sizes. Regardless of what the items are, they all have one thing in common – none of them have the owners name on!
There is of course, a simple and much more cost effective alternative to having to replace your child's belongings several times during the year – label them! Trust me, there is no personal item too big or too small. If you want to ever see it again after it enters the school gates in your child's bag – label it! I'm talking glasses, pencils, shoes (you'll be surprised what children are able to lose!) clothing…label it all!
Skool Labels have an extensive range of vinyl name labels, iron-on labels and pencil labels and they are offering 20% off sitewide between 5-14 January. That's perfect timing to ensure your child is ready to go back to school.
Name Labels
The Skool labels name labels come in different sizes and shapes (circle, square or rectangle) and are dishwasher safe and waterproof, so you can apply them to anything from water bottles and lunchboxes, to school books, sports equipment, ipads etc.
Iron On Labels
Forget asking Grandma to painstakingly sew name labels into your child's school and sports equipment. The Skool iron on labels take just seconds to apply and they won't come off in the washing machine or tumble dryer, making them perfect for clothing, towels, socks, hats – even swimsuits! 
The small, thin-shaped pencil labels, like the name labels, are waterproof and dishwasher safe, making them perfect for labeling your child's stationery, but also items with a smaller surface area such as swimming goggles, and glasses.
Ordering from Skool Labels
The Skool Labels website is fantastically easy to use, and even allows you to preview how your labels will look.
Simply a) choose the type of label you'd like to order b) enter your child's name (You'll see that I have entered mine above to show you), c) pick a colour and d) choose an image from the selection.
It's that simple!
All orders receive FREE delivery and are dispatched within 3 working days.
Be Back to School Ready
Order your Skool Labels between 5-14 January to take advantage of the 20% OFF back to school discount!
Giveaway
To help get you and your child back to school ready, Skool Labels are giving away 5 x $50 vouchers to spend in their online store. To enter, simply complete the entry form below.
Good luck and happy labelling!