Bettina Management: Baby & Child Modelling Agency – The Easter Hunt Competition

Bettina Management Baby Modelling & Child Modelling Agency
Does your little star love the camera?
National talent child talent agency Bettina Management is celebrating its 22nd birthday as leaders of the entertainment industry this year, and they are constantly on the look out for new talent between the ages of 5 months and 17 years old.
Boasting an impressive host of big brand clients, such as David Jones, Huggies, Myer, Best and Less, Bonds, Househusbands (to name but a few) Bettina members can enjoy a wide variety of work; eg. featuring in catalogues, popular TV shows, film, fashion parades, mini series, billboards etc.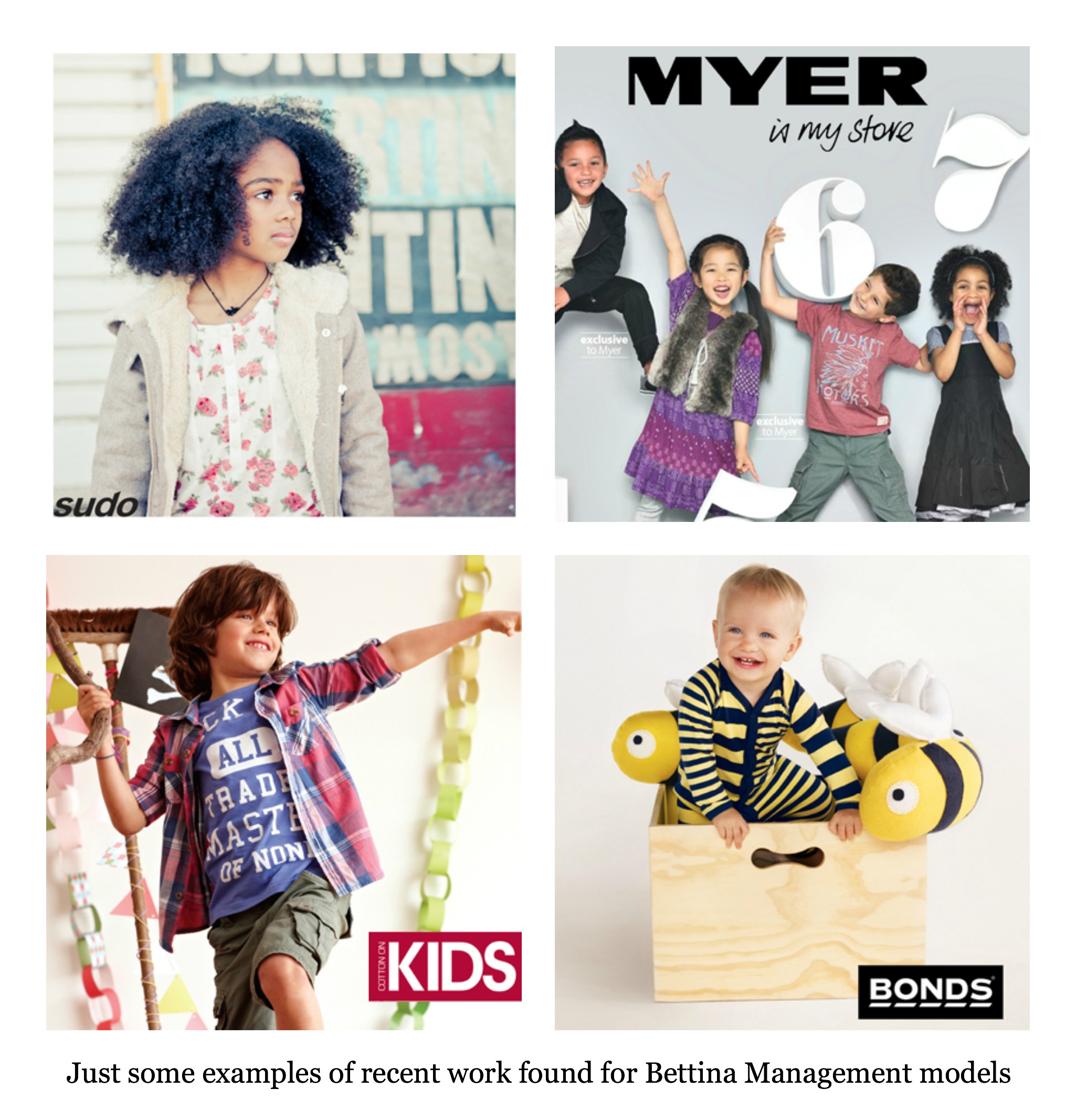 Clients select children according to their unique looks and talents. Each brief requires different characteristics and talents from the models.  For example, a client may require a child of a certain age with freckles, with missing teeth, with red-hair, or with the ability to ice-skate. Payment varies from job to job, but children in the industry can get paid anything from hundreds to thousands of dollars just for having fun playing with products or trying on clothes, for the camera.  Some Bettina Management members have even worked on the big screen!
For more information regarding enrolling your child with Bettina Management visit the Bettina website www.bettina.com.au or call 1300 888 611
Between 1st April and the 22nd April, Bettina Management are running a National Easter Hunt competition for children aged between 5 months and 5 years old.
1st prize: 12 month membership with Bettina Management (over $600)
2nd prize: Photographic session and images ($295)
3rd prize: $100 Myer voucher
To enter, simply submit an Easter themed photo of your little star for your chance to win a membership with Bettina Management in Melbourne, Sydney, Brisbane or Perth.
Winners will be selected based on public voting so make sure you get all of your friends and family to vote.
Enter and vote here now.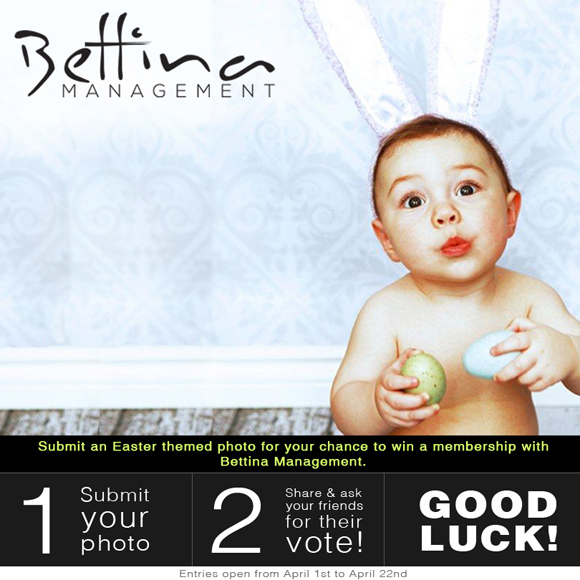 Click here for full details on prizes and terms and conditions