Check Out ALDI's Fashion for Women in This Week's Special Buys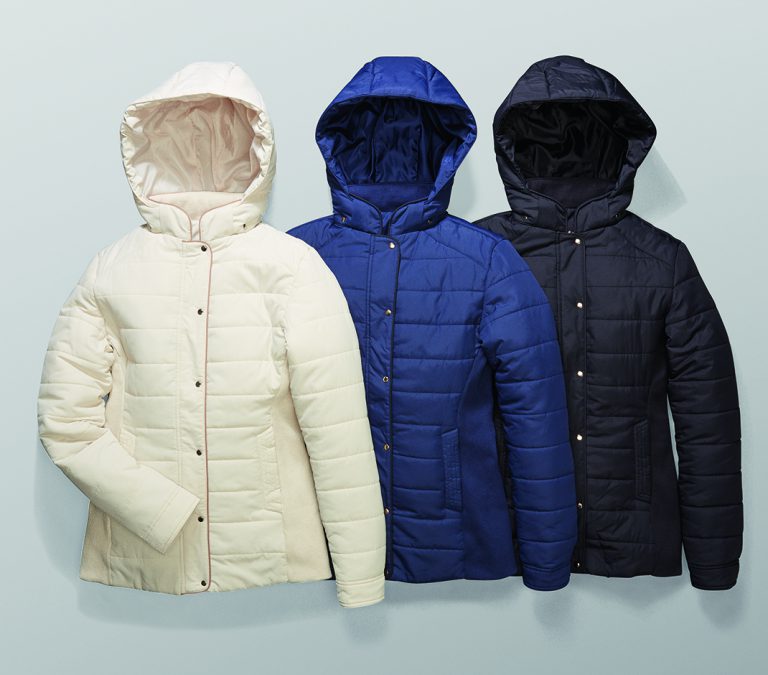 Check Out ALDI's Fashion for Women in This Week's Special Buys
Sponsored post
If you are yet to shop at ALDI you seriously have to try it. Besides the great low prices on their everyday items, the coffee pods and the to-die-for Moser Roth chocolate (that I just can't live without), any avid ALDI shopper will tell you that ALDI's Special Buys make the sometimes tedious task of grocery shopping way more fun and because of the great prices on everything else, it's easy to pop a little something special into your trolley without breaking the bank!
Special Buys arrive in-store each Wednesday and Saturday and can include anything from kids toys, stationery, gardening equipment, camping supplies, ski wear, etc. The list just goes on and on! ALDI's team of expert buyers carefully choose each item based on activities customers are likely to be interested in at that time of year.
I'll admit, at this time of the year I am often looking to update my wardrobe and add a couple of warmer things to my collection. Just a new top here or a skirt there, can make your wardrobe feel fresh and give you some new outfit options. As much as I enjoy the warmer weather, I actually look forward to the months when I can pull on a snuggly warm jumper with my jeans, a pair of hubby's socks (shhhh, don't tell him) and a pair of boots. Seriously, jeans and boots weather is my favourite time of the year.
This week I've had a special sneak peak preview of what us ladies can expect on offer for us in the Special Buys section of the store on Wednesday June 1st.
ALDI sent me a selection of pieces from their women's fashion collection to try.
1. Serra Ladies Merino Scoop Top – $27.99
100% Merino wool
Verdict: This top is really beautiful quality and soft to the touch. It feels expensive and luxurious. No one will ever suspect that it didn't come from a fancy fashion store! If you are in the ALDI store this week, just promise me you'll pick up one of these tops and pop your finger through the custom-made hole in the packaging and see how soft it is for yourself!
2. Serra Ladies Merino Tunic – $29.99
100% Merino Wool (Available in charcoal and black or denim melange)
Verdict: Is there anything more comfortable than a tunic? (Yes, one made from Merino wool apparently!) Just like the scoop top it feels really lovely
against your skin, and is perfect for disguising when you've eaten too much Moser Roth chocolate! Ha!
3. Serra Ladies Knit Skirt – $22.99
43% polyester/34% viscose/ 15% nylon/ 8% wool

Verdict: I'm going to be honest and say that if I'd seen this skirt in the packaging in store, I would almost certainly have walked on by. But as soon as I took it out of the packaging and felt the amazing quality I had an instant change of heart. I can't even begin to tell you how comfortable this skirt is and a great addition to your winter, work wardrobe.
4. Serra Ladies Quilted Jacket – $29.99
(Available in black, navy and stone.)
Verdict: You may not be able to see from the photograph, but this quilted jacket also has a hood, so it is perfect for staying warm and snug whilst standing out in all weather watching your kids play sports (because that is where I wore it this weekend!) Of course you may have a much more exciting life than me and get to wear it somewhere much more exciting!
For those of you like me, who don't make enough time to go shopping for something nice for yourself, or usually end up buying something for everyone else in your family except yourself…make this week your week!
As I mentioned all of these (and more) will be available in your local ALDI store on Wednesday June 1st, and are only available while stocks last, so get in quick!
You can stay up-to-date with ALDI's Special Buys by picking up a catalogue in-store, downloading the app, signing up for the e-newsletter or by visiting their website. 
Disclosure: This post is sponsored by ALDI Australia. However all thoughts and opinions expressed here are my own.