Crayola Launch Their Much-Anticipated 'Colors of the World' Range in Australia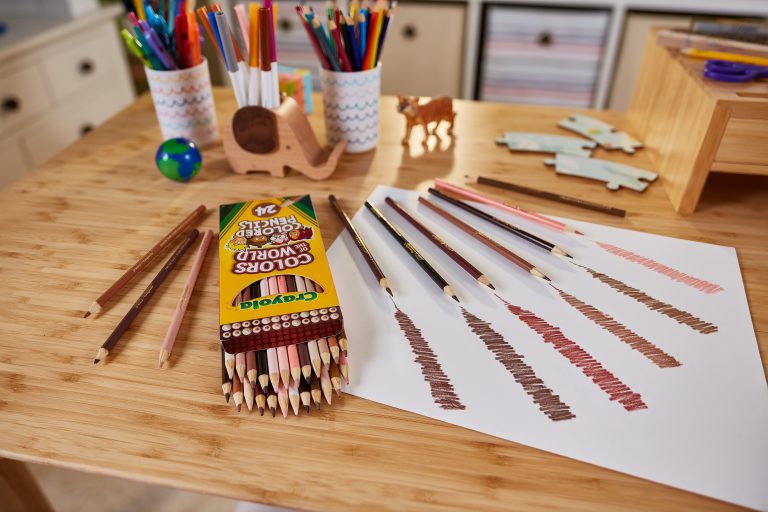 Crayola Launch Their Much-Anticipated 'Colors of the World' Range in Australia
Last week I received a parcel in the post containing several products from the new Crayola 'Colors of the World' range. My 11-year old, budding-artist, could not have been more excited!
"Mum! These are amazing! Can I have these? OMG! Now I can draw ALL my friends properly instead of trying to mix colours that look nothing like them!"
I'm not even exaggerating. She was beside herself with happiness.
"Last year my teacher called  a peach texta 'skin colour'," she went on incredulously.
"Can you believe that? THESE are skin colour!" she grinned waving a packet of pencils in one hand, and a packet of crayons in the other, and rushed off to her room with her sketch pad under her arm.
If my 'peach' skinned child is this happy about being able to accurately represent her friends' skin tone in her art work, imagine how much it will mean to those friends to be able to finally draw themselves!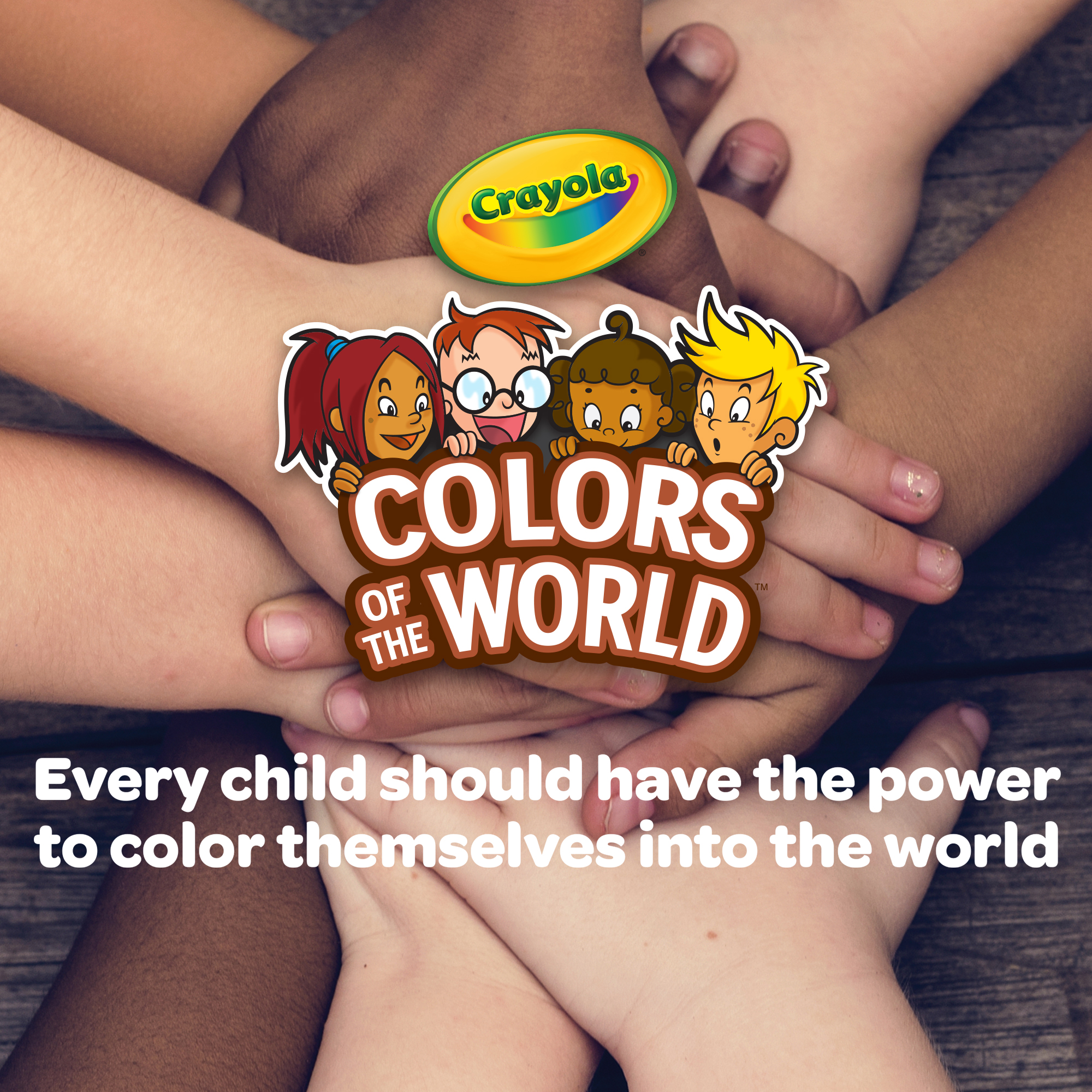 "With the world growing more diverse than ever before, Crayola hopes our new Colors of the World crayons, coloured pencils and markers will increase representation and foster a greater sense of belonging and acceptance," says Crayola LL CEA Rich Wuerthele. "We want Colors of the World to support inclusion within creativity and impact how kids express themselves."
Crayola, who first launched it's Multicultural collection back in 1992, which included a black and white for blending with other colours, have made it even easier for children to find their own skin tone with the new 'Colors of the World' range which has been designed to mirror and represent over 40 global skin tones across the world. To ensure their products were developed to reflect an accurate and inclusive skin tone palette, Crayola not only conducted rigorous consumer testing, but also partnered with Victor Casale. Casale, formerly Chief Chemist and Managing Director, Research & Development of MAC cosmetics and Cofounder and Chief Innovation Officer of Cover FX and currently CEO of MOB Beauty, possesses over 30 years of experience creating foundation colours for global skin tones.
The product line will be available from all leading retailers and online stores in Australia.
"I have spent my life trying to create global shade palettes I know what it's like to be with a person who has finally found their exact match. They feel included and recognised, and I am hoping every child who uses these crayons and finds their shade will have that feeling," says Casale. "Growing up, I remember mixing the pink and dark brown crayons to try and make my shade, so I was thrilled when Crayola asked for my help to create the Colors of the World shade range."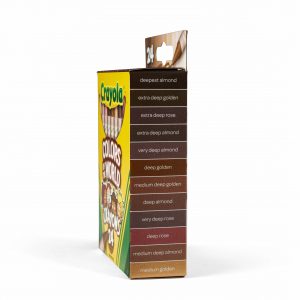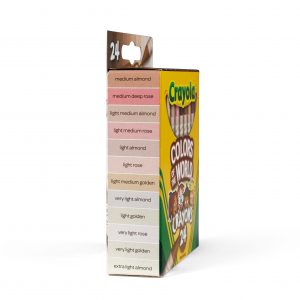 Each crayon, pencil and marker pack features a side panel showing the name and colour reference, and each individual crayon is wrapped in a gradient skin tone label with the colour name in English, Spanish and French. The names chosen for the products have been chosen to be purposefully realistic – such as Light Golden, Deep Almond and Medium Deep Rose – all to help kids easily find the shade they identify as their own.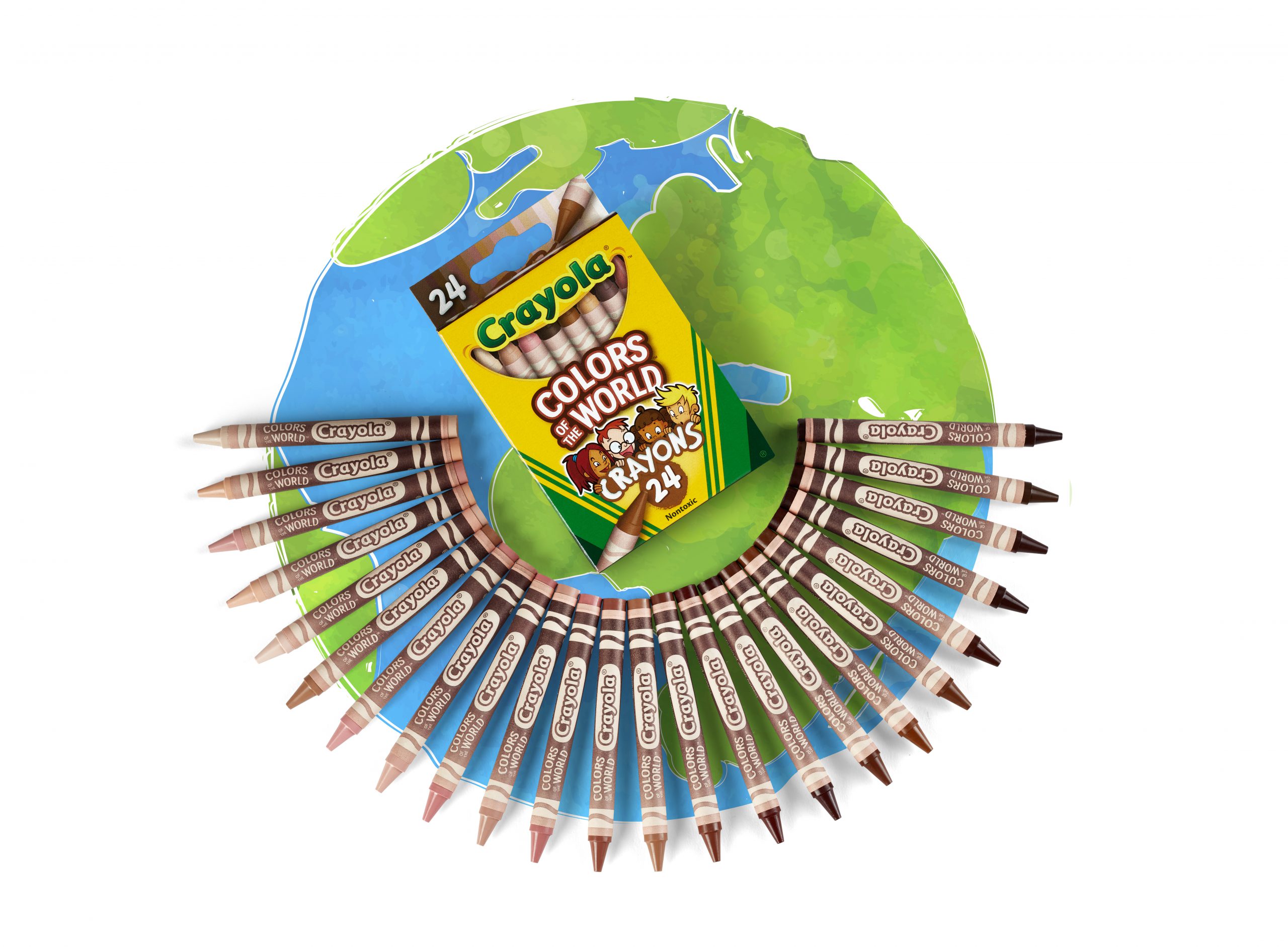 Crayola Colors of the World include:
24 pack crayons – RRP $3.50
24 pack coloured pencils – RRP $11.99
Colouring book – RRP $4
all of which will be available from April 2021 in all leading retailers and online stores in Australia.
Junior artists can also look forward to the release of Crayola Colors the World 24 pack of markers (RRP $18.99) in June 2021.