How I Found I Could Save Money on Hair Removal Treatments and Get Permanent Results!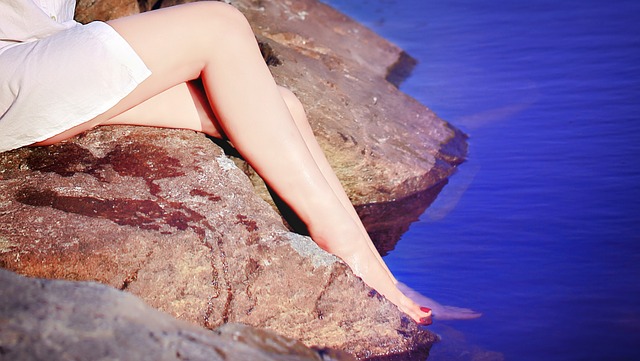 How I Found I Could Save Money on Hair Removal Treatments and Get Permanent Results!
Like most teenage girls, I was in far too much of a hurry to grow up. Despite my mother warning me countless times not to shave my legs, I took to that soft barely-there leg hair with a vengeance, because that's what grown-up women did, wasn't it? Little did I know that of all the much coveted things that grown-ups did that I longed to be able to do too, removing body hair would come to be one that I loathed most. Oh, and those invisible leg hairs that I insisted on needlessly  pruning every time I could get within reaching distance of a razor, well, they rebelled against me, and began sprouting from their follicles thicker, darker and coarser. So while other women wish they could write a letter to their younger self telling her to have confidence and to love herself, I just want to tell my younger self to step the hell away from that razor.
In my eternal quest for smooth silky legs I have literally tried everything! Depilatory creams, lightening treatments, waxing, more shaving, and more recently laser hair removal. I'd been discussing my ongoing battle with body hair with a girlfriend over a few wines one evening when she suggested that I should give laser hair removal a crack.
"But isn't it really expensive?" I asked.
"No way!" she replied flashing her enviably hair-free legs. "If you don't mind me asking, how much do you spend on hair removal now?"
"A full leg wax is $50," I answered.
"And how often do you do that?" she asked.
"They say 4-6 weeks, but it's usually closer to 4 for me. And if I have something on that requires showing my legs off, I might even need to give them a quick going over with the razor in between visits," I grimaced.
"That's crazy! You're spending a small fortune on a short-term treatment when you could be spending less and getting permanent hair reduction! I had 8 sessions to begin with but I only have to go once a year now for a bit of maintenance," she grinned.
ONCE A YEAR!!! Why had I never investigated laser hair removal before?
"How much is a session," I asked, prepared to sell an organ if I had to.
"For full legs, you'll be looking at around $129."
I quickly added it up in my head. It was a no-brainer. 8 sessions at $129 and PERMANENT hair reduction sounded like music to my ears. Not having to endure the painful procedure of having hot wax on my pins and then having the hairs ripped out by the roots once a month was a bonus, as was not later having to deal with unsightly bumps and ingrown hairs.
I made my first appointment the very next day, and I have never looked back! New hair does of course reappear over time, but it is back to being fine and hard to see again and like my friend I make an annual appointment for a quick top up.
Now, I share the secret of ridding yourself of unwanted body hair with as many women (and men) as I can. Body hair can be annoying, time-consuming, and downright embarrassing. But there really is an affordable and effective solution. It's not just legs that can be treated either. You can also have facial hair, underarms, bikini/brazilian etc done too.
Don't waste your time fighting an unwinnable battle armed with a razor, tweezers, creams or wax! Get on the laser hair removal train – trust me, you won't look back!