Griffin + Row – Everyday, Organic, Affordable, Anti-Ageing Skincare GIVEAWAY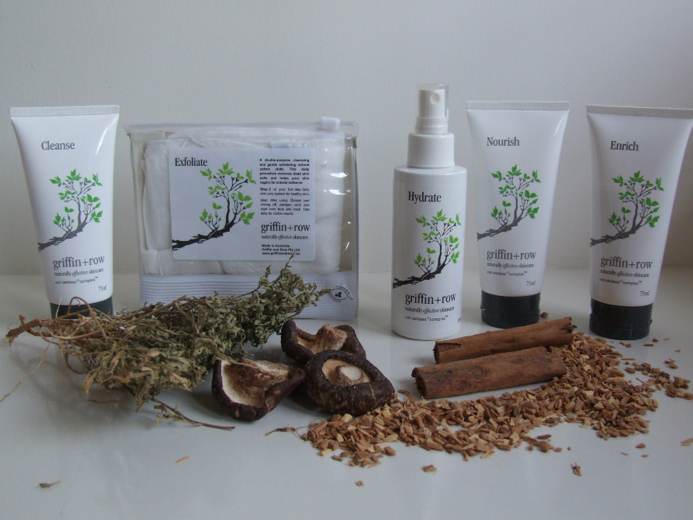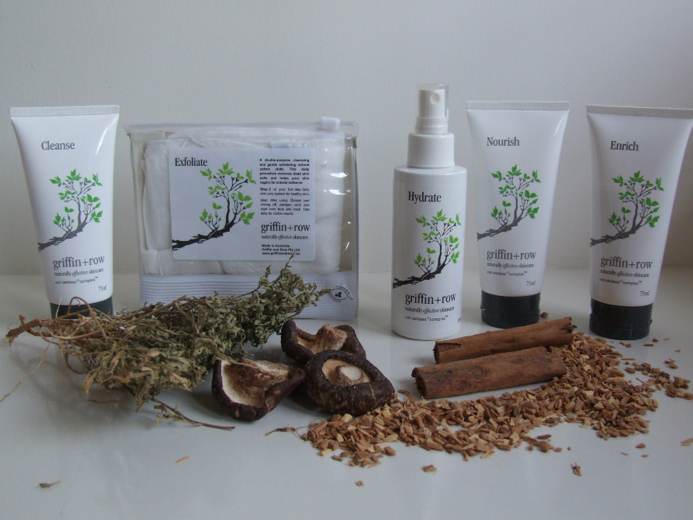 It seems that a mistake that many of us may be making, is assuming that quality equates to price when it comes to skincare. Thanks to Griffin + Row it is possible to establish a healthy skin care regime that won't break the bank or impinge on our busy lives. That's right, even busy mums can afford to take the time to ensure they have healthier, fresher and younger looking skin on a budget.
The lovely ladies at Griffin + Row have developed an easy to use, everyday range of natural skincare products with powerful anti-oxidants to combat the signs of ageing suitable for all age groups…and let's face it, none of us are thrilled at the thought of getting looking older.
Harnessing the secrets of traditional medicine for healthy skin, the Griffin + Row range is made from home-grown, organic pure ingredients so you can rest easy knowing that they don't contain any harmful chemicals or toxic substances.
The Griffin + Row's Contess* Complex contains 6 unique Australian botanical ingredients that work by targeting the four causes of skin ageing.
Lack of oxygenation

Free radical damage

Lack of hydration

Diminished collagen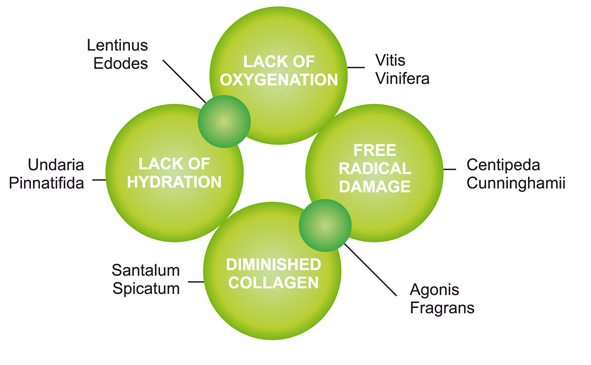 centipeda cunninghamii This traditional Aboriginal medicinal plant extract has amazing anti-inflammatory, anti-bacterial properties. This plant is now being used extensively in natural anti-ageing formulations worldwide.
vitis vinifera A particular South Australian wine grape seed extract with gentle emollient and stabalising properties and a powerful antioxidant capacity.
santalum spicatum The world renown West Australian sandalwood essential oil with powerful antioxidant activity.
undaria pinnatifida A superior marine algae extract with anti-hyaluronidase, (hyalarondise degrades collagen) anti-elastase activity, (elastase degrades collagen) stimulates fibroblasts (fibroblasts are skin surface cells). A magnificent hydrating plant extract.
lentinus edodes An essence derived from a bioactive fungus with anti-allergenic, anti-inflammatory, anti-bacterial and topically active polysaccharides. (chains of sugars which benefit immune cell function). Used extensively in Eastern medicine for renewal.
agonis fragrans From West Australia this previously unknown essential oil has hydrating and balancing properties and a unique fragrance.
I have been using the Griffin + Row Cleanse, Hydrate and Nourish products for the past 10 days and highly recommend that you try them if you haven't already. They have a very pleasant light fragrance and my skin really looks and feels fresh and healthy. The price is also a major bonus for me, as I wouldn't have to wrestle with my mother-guilt to justify spending this amount on myself, and I also love that a little goes a long way.
To sum up, these products definitely get the double mums thumbs up from me. Now…if only they could come up with something to stop the grey hairs sprouting from my noggin I think I would be in seventh heaven!
Mum's Lounge has 5 Griffin + Row starter kits valued at $32.99 to giveaway.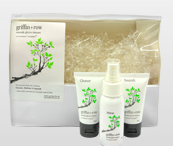 Each kit contains contains Cleanse 30ml, Hydrate 50ml and Nourish 30ml. Packaged in a handy ziplock bag – ideal for travelling
Available now to buy online, selected pharmacies, Thomas Dux and health food stores.
To enter simply follow the instructions on the widget below…and good luck.