Party Inspiration – Rainbow Jelly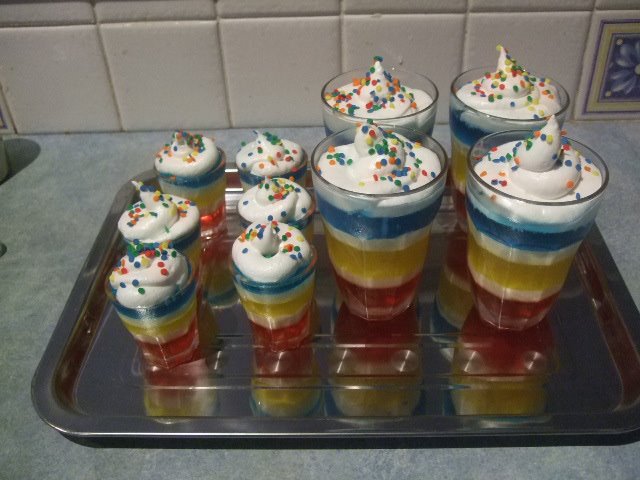 With only a week to go until Foghorn's birthday I have been inactively seeking out new party ideas….and by inactively, I mean I have been scanning my Facebook feed as usual hoping that something might just pop up.
And…surprisingly…pop up it did.
You see, you don't need to spend hours on Pinterest, or Google…sometimes your friends can be the best source of inspiration. Never underestimate the reservoir of awesomeness your friends can be in your hour of party-throwing-need.
So, without further ado feast your eyes on these…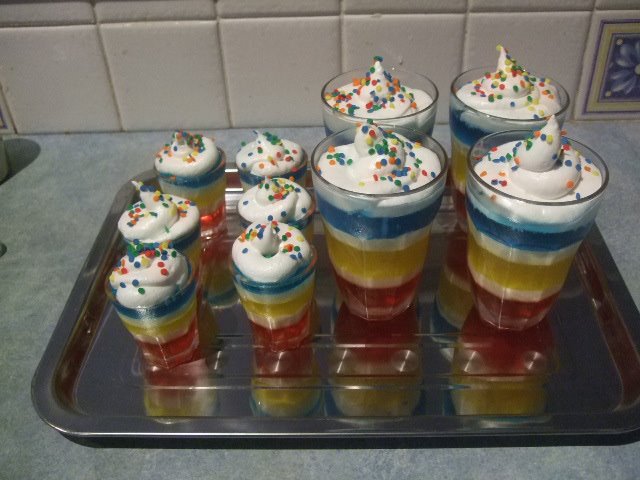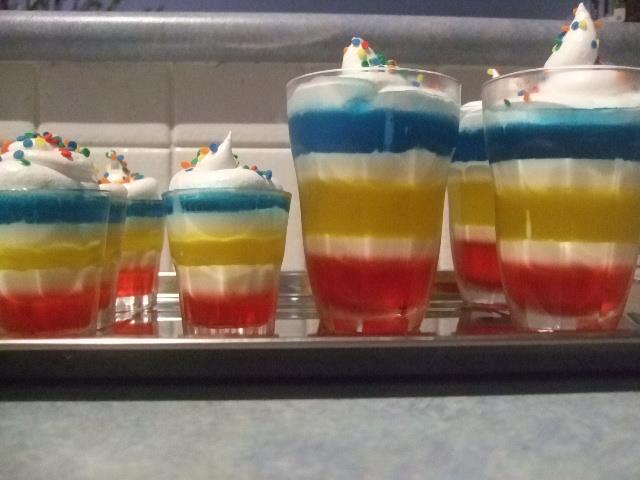 So how did she create this culinary and visual masterpiece?
Kristen used jelly packets with only 1 cup of boiling water per packet and let them set between each layer.
In between the jelly colours, she made the white layer with 1 tin of sweetened condensed milk, a squeeze of lemon and 2 teaspoons of gelatine dissolved in a couple of tablespoons of hot water.
Although it is a little fiddly, as you have to wait and allow eachlayer to set before you add the next layer (and allow the mixture to cool a little before adding the new layer, Kristen assures me it was well worth the effort as the kids LOVED it….and I for one, believe her.
Finally, Kristen topped off her jelly rainbows with an Italian Meringue (sugar syrup with beaten egg white) but she also suggested that whipped cream or canned whipped cream would work well too. (I hate to admit it but I am probably more your canned whipped cream kinda' gal.)
Kristen found her inspiration from a gorgeous Facebook page called Styled by Belle (who has oodles of scrumptious looking party-nom-noms to die for!) You might like to pop by her pae and like love it.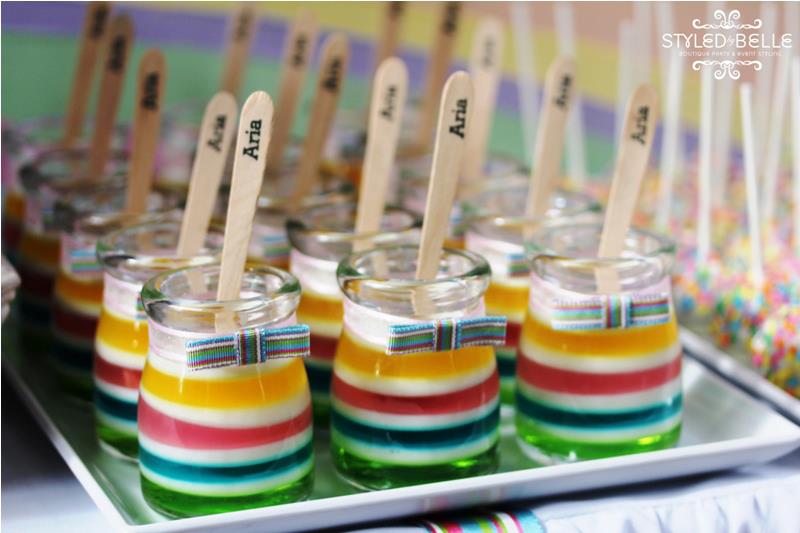 You can check out the Styled by Belle website here
Wish me luck!
What are your favourite go-to party treats? No seriously…tell me! I need all the help I can get!