HUGE Toy Giveaway – Plus Our Top 5 Favourite Moose Toys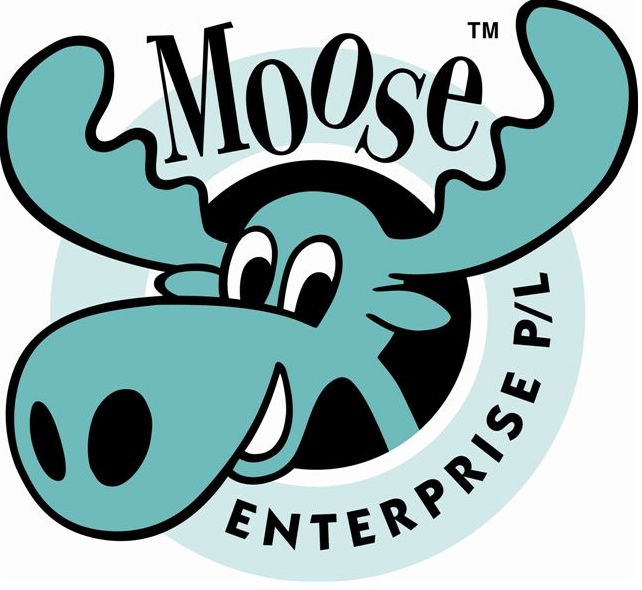 Our Top 5 Favourite Moose Toys
These Easter holidays the Woo, Foghorn and Bubble have had a blast 'toy testing' some of the Moose Toy range so that we can share our favourite with you.
Trash Packs
There is no denying it – like most children of their age, my kids delight in anything gross.  The more disgusting the better, in fact.  They also LOVE to collect –  so a gang of collectable creatures that live in garbage ticks all the right boxes.  The Trash Packs Load n Launch Bulldozer has made it's way onto the boys 'most-wanted' list on account of the fact that they can use it to scoop up their trashies, and shoot bins out of it!  Awesome and gross all at the same time!
Zelfs
Four year old Bubble is besotted with the Zelfs, (and the boys delight in sneaking into her room to give them weird and wonderful hairstyles!)   Like the Trash Packs there are many to collect…which of course Bubble insists she must so they can all ride the Toadstool Twirl N Swing Playset that now sits in pride of place on her toy shelf!
Dobble
Dobble has been a real sanity saver these school holiday – and is a great game to sit down as a family to play together.
Whilst there are a number of different ways to play it – the game relies on observation skills and quick reflexes.  The game consisits of 55 cards.  On each card there are 8 symbols, any two cards have just one symbol in common, and the trick is to spot which symbol it is before your opponents.
Can you spot which symbol is on both of these cards?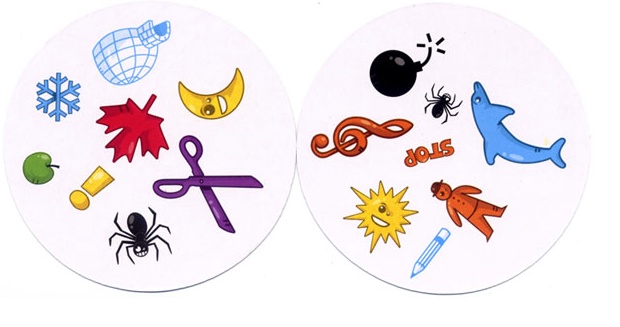 Zooma
What boy doesn't love a slingshot? Thankfully the Zooma toy is designed to be used with soft rubber ammunition (and can't be used with other substitutes like rocks and the like.) With a built in infra-red sight light to line up the target, this toy has proved to be an absolute boy-magnet in my house!
Uggly
Okay, so whilst the children haven't had the pleasure of testing the Uggly electronic puppet yet, I have ordered one for Foghorn's birthday.  Shhhh!  Serioulsy, what child won't squeal with delight when handed this gross hand puppet that burps, and farts (amongst other sounds!)
And, you know…I may also take secret pleasure in the look of horror on my mother-in-laws face when she sees it!
Check out the awesome Moose website for more information on their fantastic toys. www.mooseworld.com.au
Mums Lounge have 5 x Moose Toys Prize Packs worth over $100 each to giveaway!
Each Prize pack includes:
A Trash Packs toy
An Uggly Puppet
3 Zelfs
and either a Glitzi Globes Mega Dome or a Minilicious Workshop bakery playset.
To enter, simply complete the entry form below.  Good luck!