Little Cheeky Charlie's New Lunchbox Juice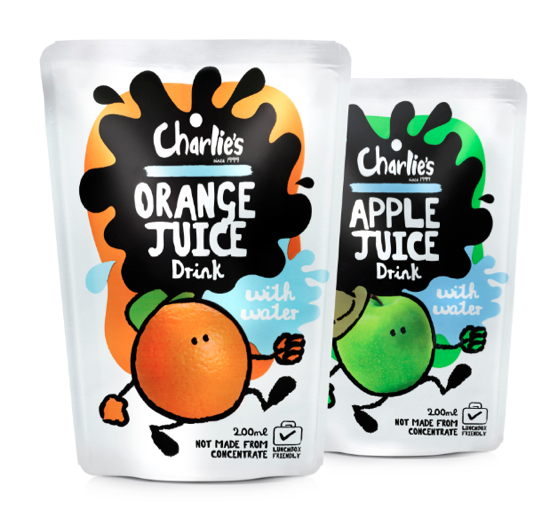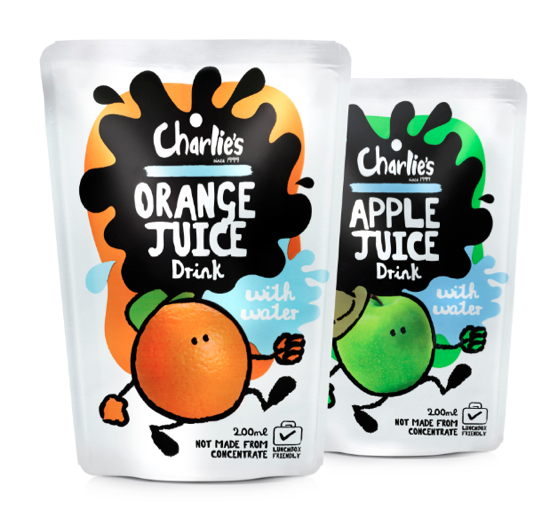 For those of you looking to put an occasional treat into the lunchboxes of your little people, you may be interested in premium beverage company Charlie's new juice for kids. Little Cheeky Charlie's come in two delicious flavours that kids will love and ingredients that parents can feel confident and happy about giving to their children.
Representing the first of it's kind in Australia, the new healthy and convenient drink is made of 50% real juice and 50% pure water. Charlie's never adds concentrated juice, sugar, colours or preservatives to any of their juices, making it a healthy alternative to many other juices on the supermarket shelves.
For those parents (like me) who prefer to dilute their child's fruit juice it makes a convenient beverage choice whilst on the run.
The pouch design makes them easy to fit into lunchboxes and can also be frozen to make a mouth-watering icy-slurpy for lunchtime (whilst also keeping the contents of the lunchbox fresh and cool!) The downside to the packaging however is that it may take smaller children a little practice and direction not to squeeze the packaging too hard and make a mess, but having said that my own children soon got the hang of it.
At a RRP price of $1.25 (available from Coles Supermarkets and leading cafes and convenience throughtout Australia) I think that Charlie's Juice Drink for Kids represents a high quality, healthy and reasonably priced beverage option for my children.
Have you tried Little Cheeky Charlie's yet?