We Love Granny Undies We Cannot Lie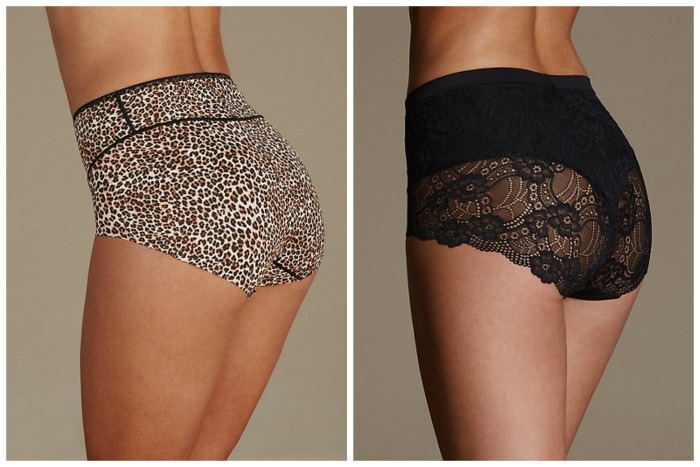 We Love Granny Undies, We Cannot Lie
Ask any woman what her preferred style of undies are to wear and most will admit a 'fuller brief' are their choice in underwear.
Granny undies are my favourite undies to wear. They are the business because they keep my 'business' neat and contained.
After having three pregnancies, which were all caesarean births, I need a little extra support for my belly below. A bum lift is always appreciated too.
With the recent uproar about Samantha Armytage's choice of underwear and having it shamed by the Daily Mail, we thought we'd share some of our favourite 'Granny Undies' from the webs.
Granny undies are comfortable and if Daniel Cleaver isn't put off by the challenge of taking them off, none of us should be worried about putting them on.
Best Granny Undies
If you like a good old basic brief, Bonds have you covered.
The ultimate granny undies look like these. They offer firm control and I can guarantee they look better on than in the flat lay.
Lace panels add a feminine touch.
Peter knows granny undies are the perfect knickers to go to bed in.
Jockey has you covered with full lace coverage and can guarantee not to 'ride up'.
Skin-coloured granny undies work well for under white dresses or when you want to avoid a visible panty line.
You can never have enough granny undies. Buy a two-pack to keep your lingerie drawer well stocked.
Who says granny undies shouldn't come in black and show a bit of 'cheek'?
Get in touch with your inner cougar with this animal print number.
Are you a fan of granny undies?
Disclaimer: There are affiliate links on this post. Should you choose to purchase an item, we will receive a small commission at no extra cost to you.