Mamaway's Top Ten Gift Ideas for Pregnant/Breastfeeding Mummas This Christmas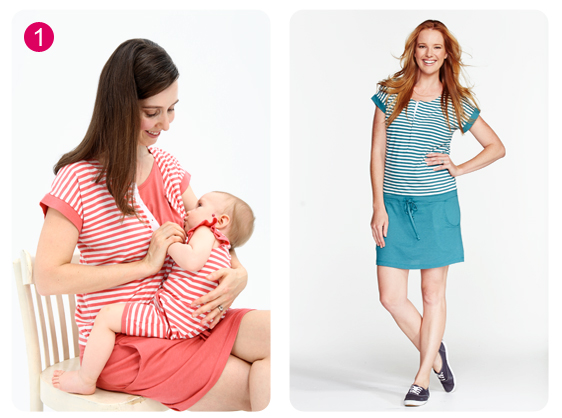 Breastfeeding and maternity wear specialty store, Mamaway, have everything you need and more to see your pregnancy, birth and beyond through in the ultimate comfort and style. Offering a huge range of unique and innovative products, Mamaway makes breastfeeding your child a relaxing, comfortable experience, whether you are at home or on the go.
Check out the Top Ten Mamaway products, we think pregnant and breastfeeding mummas will be adding to their Christmas wish list this festive season.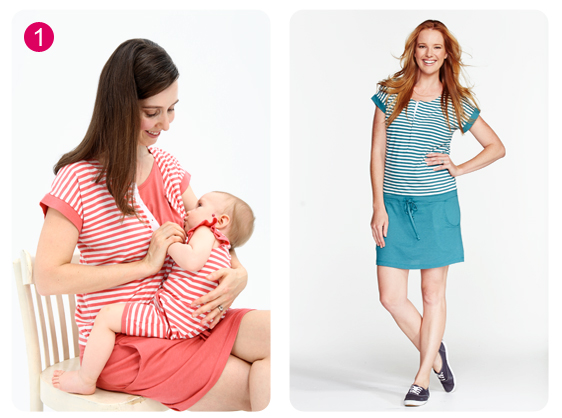 Cotton Block Colour Breastfeeding T-shirt with Stripes
This stylish striped t-shirt features a discreet opening for easy nursing. Matching 'Mum & Bub' outfit also available.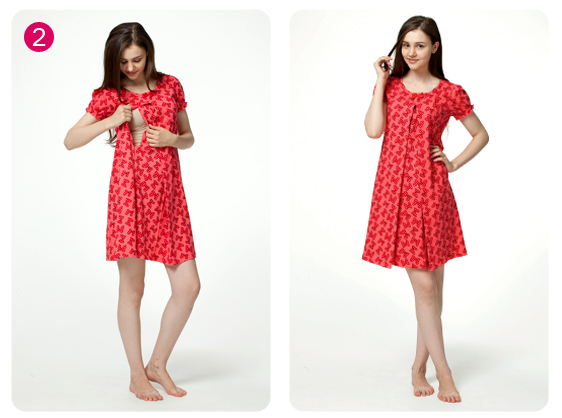 Disney Maternity and Nursing PJ's
These 100% cotton Disney breastfeeding PJ's feature a side opening at the bust to allow for ease of feeding. Waist-adjustable pants allow for this cute and comfy set to see you right through pregnancy, breastfeeding and beyond.
Baby Ring Sling
Really, what is there not to love about the Mamaway baby ring sling?
Easy to use, designed to distribute weight evenly across your shoulders and back, the stylish Mamaway baby ring slings provide comfort and security for both baby and parent. By making some simple adjustments to the carrier, breastfeeding on the go is also possible.

Memosorb Maternity and Nursing Pillow
The hypoallergenic, multi-purpose Memosorb pillow is the perfect companion to see you through pregnancy, breastfeeding and beyond. The gently curved shape provides comfort and support for your growing belly when you sleep, and can be joined to make a ring shaped breastfeeding pillow for your baby, and later as a backrest when they are learning to sit upright.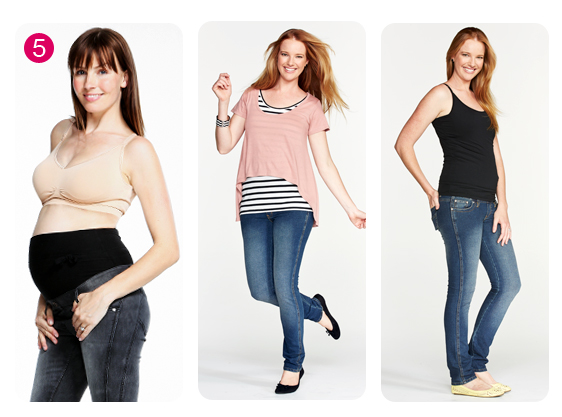 Maternity Jeans
Most people would agree that jeans are a staple of their wardrobe. They can be dressed up or down, and go with pretty much everything. So investing in a great pair of maternity jeans that will see you throughout the pregnancy and beyond is a challenge many of us face. Whether you like a skinny fit, a capri, straight-leg, boyfriend or a boot-cut, Mamaway offer a impressive range of jeans that are supportive and adjustable without skimping on style.

Recovery Shapewear
Aid your bodies recovery after birth with Mamaway's shapewear that contour and shape your abdomen and torso, whilst also allowing for easy breastfeeding. The Mamaway Recovery Nursing Shaper with Built-in Crossover Bra is suitable to be worn straight after delivery and will not affect appetite or milk supply.
Extra-Strength Bambo Tunic Postnatal Corset
Designed to support your body while it recovers post-birth (especially after a caesarean) the extra-strength bamboo corset features easy to adjust velcro straps to allow for secure and comfortable support, whilst also being a light and breathable material.
Ergonomic Maternity Belt
The super-thin Mamaway maternity belt can be worn under your clothing, whilst providing support for your growing belly, to prevent or ease back ache during pregnancy.

Second Skin Seamless Maternity and Nursing Bra
The wireless second skin seamless Maternity bra from Mamaway with it's built in but removable padding, is made of stretchy fabric that allows for changes in your cup size whilst also acting like a T-shirt bra with minimal show-through your clothing. Super-comfortable and soft against the skin, these bras also make a great bra for larger breasted ladies to sleep in.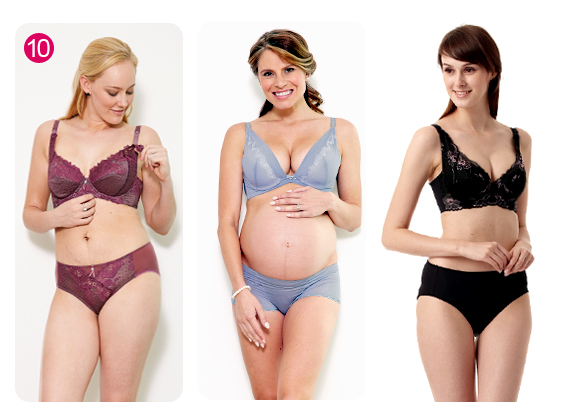 Flexiwire Maternity Bra
For those of us that find the prospect of wearing a bra without wire support in the cup horrifying, fear not! Mamaway's revolutionary Flexiwire bras are designed to offer the necessary support and comfort by incorporating a low gauge flexi-wire that flexes and adjusts with your changing body.
Happy Shopping!