Pizza Cake by Morris Gleitzman GIVEAWAY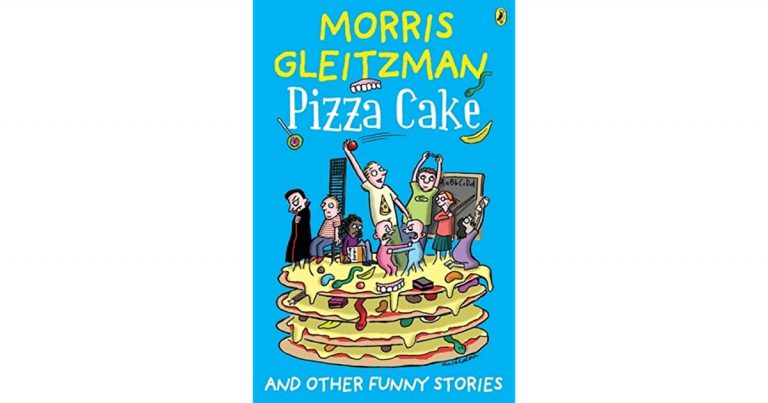 New From Penguin Australia
Pizza Cake by Morris Gleitzman
Puffin RRP $16.95
Save ten lives with a paperclip, discover how a big banana can ruin your sister's holiday, make a new friend in a garbage bin, develop a taste for sheep's spleen and chips, bounce on a vampire's bed, rescue your dad from a dog and a spider, use a toilet roll to get justice, upset the neighbours with a pickaxe, eat a pizza that makes you fearless, and imagine a world where teachers earn more than rock stars.
Fans of bestselling author, Morris Gleitzman will greedily devour his latest publication 'Pizza Cake.'
'Pizza Cake' is a collection of ten funny stories guaranteed to delight and entertain young readers, and the young at heart.
It is easy to see why Gleitzman, now with thirty books under his belt, has amassed such a large following of readers spanning twenty countries.  These cleverly written short stories are sure to hook in even the most reluctant of readers with their humour and childlike perspective.
Get your child off the computer and put a smile on their face with this hilarious collection of short stories.  Much like a meal of pizza and cake, this book will  appeal and satisfy every young readers appettite!
Mums Lounge has a copy of 'Pizza Cake' to give away to one lucky reader.
To enter simply click here to visit the Penguin website then pop back here and tell me the name of one other book written by Morris Gleitzman.
As always, don't forget to click the 'I did this' button on the widget below.  It will ask you for your name and email so that I can contact you if you win.
Follow instructions on the widget for details on how to gain bonus entries.
Good luck!