Ryka Athletics Footwear for Women: Review and Giveaway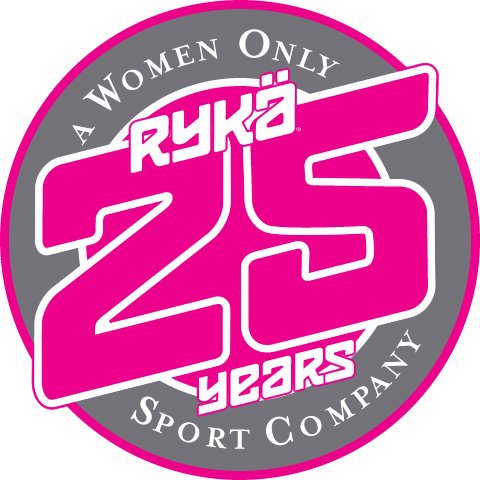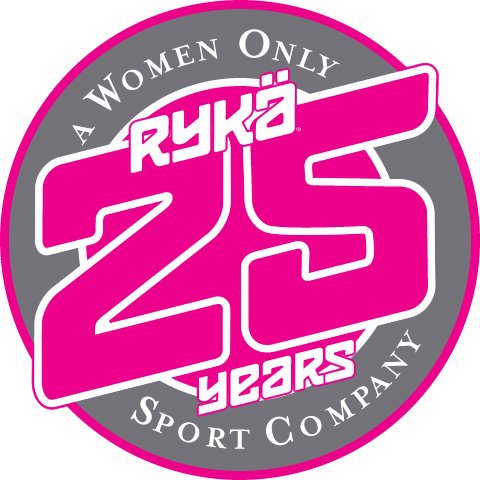 What do you usually look for in athletic footwear? Fit and comfort are paramount of course, but are there any other features that we should take into account?
Ryka, a women only sports company, knows that a woman's foot shape, muscle movement and skeletal structure are all inherently different from a man's. For example, women naturally have a wider pelvis than men. This results in a 5-7% variation between the hip and knee (the Q-angle) between men and women, meaning that women tend to shift more weight to the outsides of their feet which leads to over-pronation (fallen arches), instability at foot strike and higher risk of injury.
Ryka are designed by women for women, taking into account a woman's unique fitting needs, because they know that women need more than just a downsized version of men's athletic shoes. In particular, Ryka shoes are narrower in the heel and wider in the forefoot, making for an outstanding fit and exceptional comfort.
Recently, some friends and I had the opportunity to trial shoes from the Ryka range for ourselves, and were struck with 1) the gorgeous colours 2) how each shoe was purpose engineered for different training needs. Whether you are into walking, running, studio fitness, cardio etc, they have a high performance shoe for you.
Testimonials

Ryka – Desire black/pink (Flex-training) RRP $159.95
My own efforts at running have been thwarted in the passed by pains in my knee. At the time, Hubbster told me it was no-doubt down to the cheap running shoes I was wearing…and intimated that I should buy myself some new ones and stop making excuses! At the time I couldn't see how my shoes could make any difference to my knees, but now, since learning about the Q-angle, I see that it makes the world of difference. I have been running in the Ryka Desire shoes now for a little over 3 weeks, and NO KNEE PAIN!!
They are incredibly light-weight, and give a lovely snug fit (without being tight) leaving my feet feeling supported and comfortable. So, it seems like I am now out of excuses for not running! Lol! ~ Jolene

Ryka Desire coral rose/blazing yellow/white RRP $159.95
I love them! They are so light and comfortable, it feels like I'm wearing gloves on my feet. They are easily the most comfortable pair of shoes I own. I don't want to take them off. I would highly recommend them to other women, whether they are hard-core fitness fanatics or just looking for something more comfortable to walk in. ~ Dee

Ryka Avert (Core Light Running) Matte silver/cool mist/damask/black RRP $159.95
Very light and comfortable to wear during exercises. I have wide feet and they are firm without being uncomfortably tight. I would recommend them as a good quality exercise/running shoe. ~ Wendy

Ryka Dynamic (Core-trainer) chrome silver/ash grey/coral rose/white/black RRP $169.95
I chose to review the Ryka Dynamics Core-trainer shoe, as I like to work out on the running machine and other cardio equipment at the gym, so they were more suited to my needs. The first thing I noticed was how lovely and light they were on my feet, and the cushioning they provided…and of course, they look good. Working out and getting hot and sweaty is no excuse not to have good-looking shoes on your feet! Lol! ~ Gabby
Rykä Footwear is exclusively fitted at The Athlete's Foot chain of footwear stores across Australia. Find your nearest store or visit The Athlete's Foot online.

Ryka would like to give Mums Lounge readers the chance to win a pair of their trainers. We have one of each model pictured below to giveaway. Winners will be sent a random pair in their size. (Sorry no choice).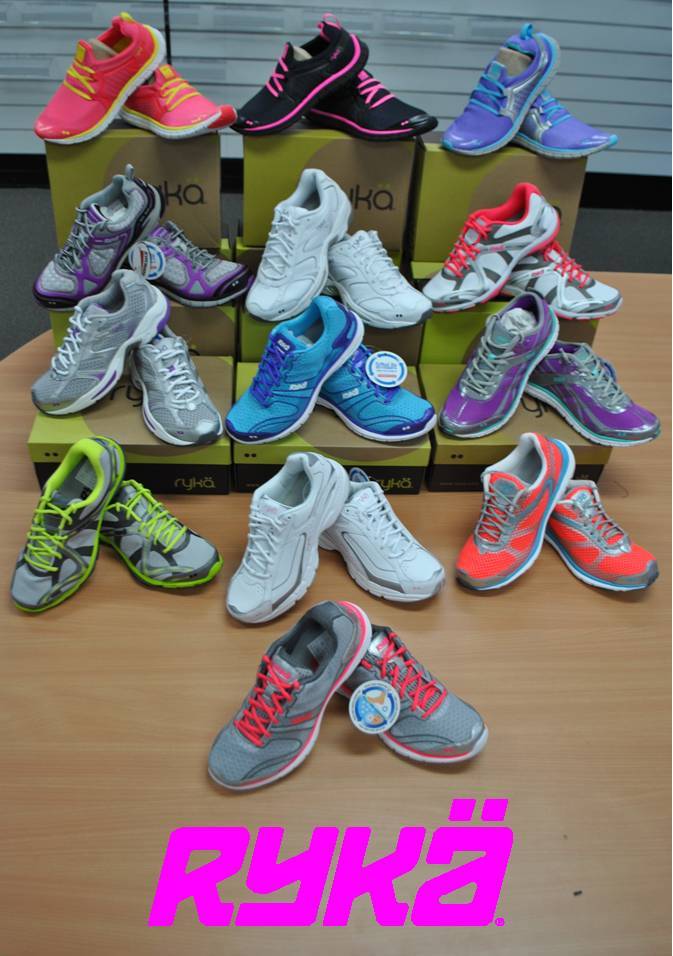 To enter, follow the instructions on the rafflecopter widget below. Good Luck!