Scoot Toot- You Pull They Follow (Giveaway)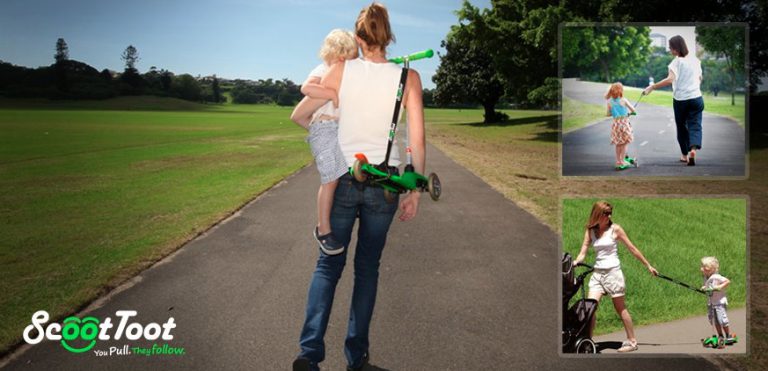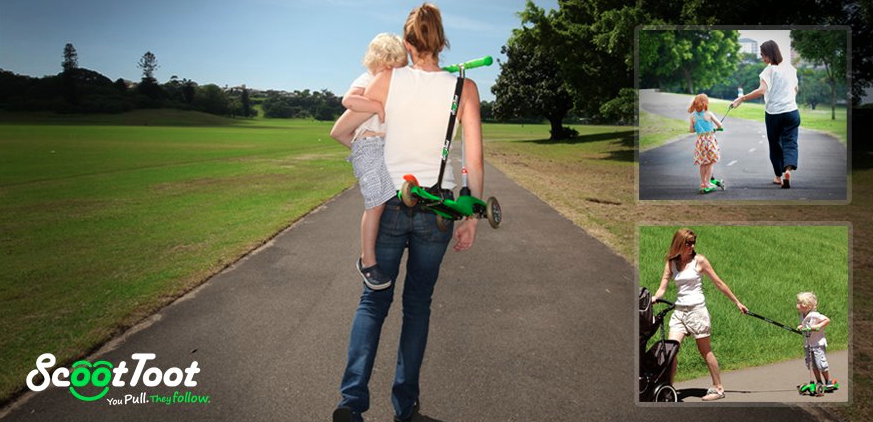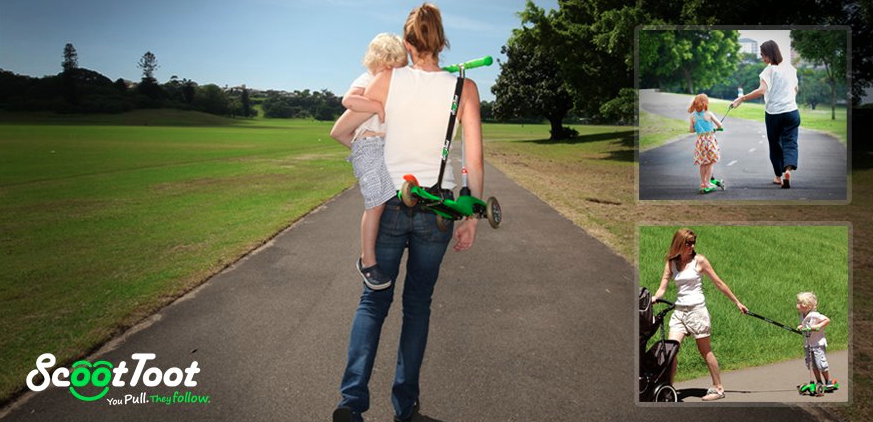 Whilst there is something extremely rewarding for parents watching their toddlers become increasingly independent, there are also times when…well, let's be honest, it can become tedious or even frustrating.
What parent hasn't, at one time or another, been caught out by the preschooler who insisted on taking their scooter to the shops, only to become tired and cranky halfway home and refused to go any further?
Well, a Sydney mum of two has come up with the solution to your scooter woes with this simple, yet effective strap called the Scoot Toot.
The Scoot Toot is attached to your child's scooter in a matter of seconds, and allows you to give them a helping hand, keep them safe and close to you whilst also giving them the chance to develop independence and confidence with the scooter. Needless to say, this product is fantastic for parents trying to juggle more than one child, and/or a pram too.
But wait, there's more. The strap also allows you to carry the scooter or place it on the pram more easily, should your toddler wish to abandon scooting altogether (which as we know, is always a distinct possibility) and hold your hand instead.
At only $12.99 including postage and packaging, this handy little strap is a must-have handbag item for mums with preschoolers on the go. It may just save your back as well as your sanity!
50% OFF Special Offer
Mums Lounge readers can enjoy a special 50% discount on the Scoot Toot until 1st October
2012. That's just $6.50 with postage! To redeem this order simply head to the Scoot Toot website, and use the
CODE: MUMSLOUNGE
at the checkout for your discount to be applied. Click here to order yours now.
We also have five Scoot Toots to giveaway. For your chance to win simply follow the instructions on the widget below. Good luck!