What's on in Queensland: September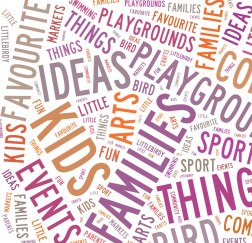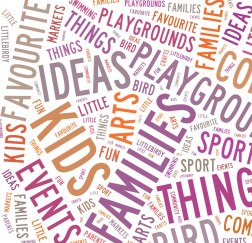 The September school holidays in Queensland bring with them Pirates Week hosted by the Maritime Museum and, for little girls who love dressing up, there is the Barbie's Dream Closet event. Earlier in September, active kiddies can enjoy kids sports and story time in the Botanic Gardens plus you can take your teeny ones to the cinema at the Babes in Arms events where films are specially reserved for new mums and dads. We hope you enjoy all September has to offer
Story time in the Gardens plus Kids Sports
when: 4th, 11th, 18th and 25th September from 9.30 am
where: Brisbane Botanic Gardens
Meet under the big, shady fig tree (on Wedding Lawn 2) to enjoy a delightful children's story being read. Afterwards, there are plenty of fun sports aimed at kids who love being active. This super event is suitable for kids aged 10 and under.
when: 5th, 12th and 19th September: 10am and 10.30am
where: Event Cinemas
If you have been missing going to the cinema now you have a new bundle of joy or a busy, noisy toddler then the Babes in Arms Cinema Sessions are for you. These are films which are specially screened for mums and dads with wiggling, giggling, chatty little ones. The light is left dimmed to help with feeding and noisy toddlers are expected and welcomed! Come and enjoy some time-out with your family.
when: 9th September: 8am-5pm
where: Rosewood
Come and cuddle the adorable baby animals! Your kids will love patting and grooming the animals, plus every child is entitled to a pony ride and a bag of feed for hand-feeding to some of the many animals. There's a hay bale slide and a huge trampoline for your own little monkeys to enjoy! Wannabe farmers can also sit on the tractor. What an awesome family day out.
when: 15th-16th September: 9am-4pm
where: Redcliffe Seaside Village
The Redcliffe Festival is going to be a weekend of action packed entertainment! There will be a loud, colourful street fiesta plus the wonderful Redcliffe Parade which takes place both on and off the water. There's also a planned re-enactment of Queensland's first European settlement. Add to this tonnes of entertainment aimed specially at kids and you get an idea of the energetic, unmissable Redcliffe Festival.
when: 15th-28th September: 5.30pm-6.30pm
where: Cultural Forecourt, South Bank
Enjoy the latest talent from the Queensland University of Technology. You may even be witnessing a future star in action! You will be able to watch the sun go down as you enjoy these original and catchy performances.
when: 21st September: 7pm
where: Roma Street Parklands
Indulge in some beautiful classical music in the stunning grounds of the Roma Street Parklands. Bring your whole family to enjoy the superb Queensland Symphony Orchestra while you devour a yummy picnic. What a perfect evening.
when: 24th-28th September: 8am-5pm
where: Queensland Maritime Museum
Shiver me timbers; it's a week fit for a pirate! There's so much pirate-themed fun to be had, from rowing a boat (on dry land), tying knots, tasting special pirate's food, searching for buried treasure and hearing pirates tales. This is a wonderfully creative, fun event for kiddies aged 5-10 years.
when: 27th-30th September: 9.30am-11.30am and 1.30pm-4.30pm
where: Westfield Chermside
I'm a Barbie girl, in the Barbie world! For little girls who like all things pink and girlie; this event gives them the chance to dress up in one of Barbie's iconic outfits and have a photo taken as a souvenir too. Suitable for little ladies of all ages there are also an interactive dream closet for extra, personalised fashion fun.
when: 30th September: 8am-2.30pm
where: Justins Park
This delightful market features Australian made arts and crafts. If you are looking for something unique which is a little bit special then this is the place to shop. The atmosphere's bound to be buzzing and there will be over 150 stalls for you to browse at your leisure.
alittlebird.com.au – your best place for comprehensive listings of events and what's on for kids and bubs along with fantastic fun ideas to keep the kid occupied. Join our Facebook Community for daily updates.
Melissa Rogers – Director and Mum