Are You Obsessed With The Right Things? Breast Cancer Awareness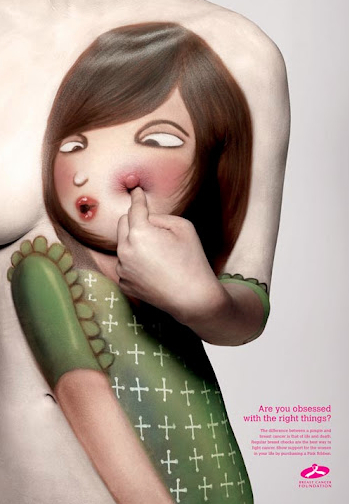 Incase you haven't already seen it, I wanted to share the striking advertising campaign by the Singaporean Breast Cancer Foundation.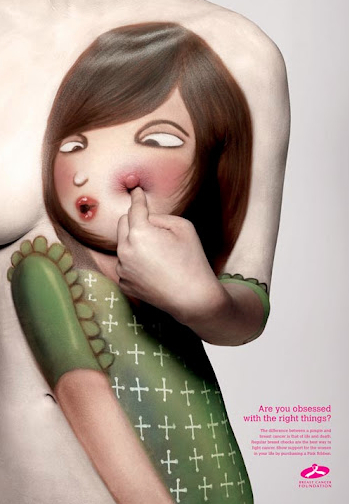 The posters cleverly depict the trivial things that can often occupy womens attention: bad skin, the state of our hair, and yes…you guessed it…the size of our derrieres! The canvas for these colourful portraits is a woman's torso, and on the second glance we notice that the breasts are central to the image.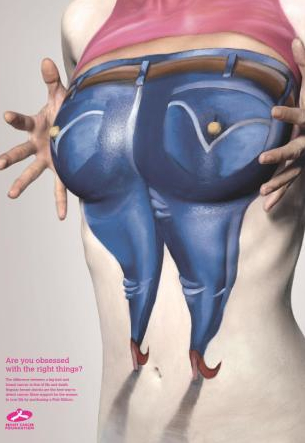 'Getting people to see the significance of breast cancer screening can mean the difference between life and death…
The visual was arresting. It drew upon issues women were naturally drawn to.
And then pointed to a far more significant issue about breast cancer screening.' (DDB Group Singapore)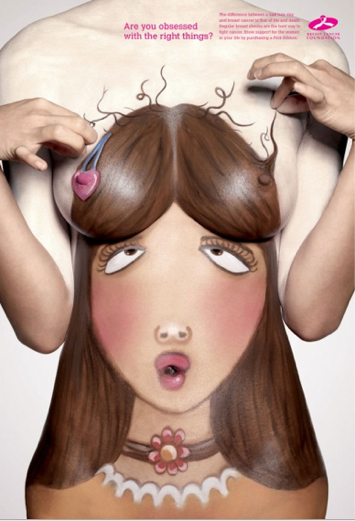 So…are you obsessed about the right things? Do you check your breasts regularly?