How to Teach Children to Earn, Save and Spend Money Responsibly: Spriggy Review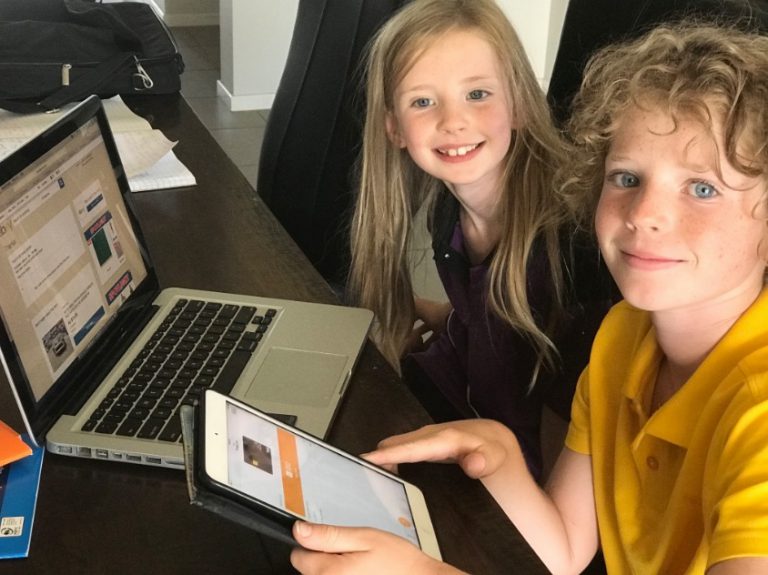 How to Teach Children to Earn, Save and Spend Money Responsibly: Spriggy Review
Sponsored post
Do you remember when you were a kid, and your parents used to have a list of sayings that they'd have on repeat that left you wondering what on Earth they were talking about? You know, like "If the wind changes you'll stay like it,' or "If all your friends jumped off a bridge, would you?"
You can still distinctly remember your younger self rolling your eyes so hard you almost sprained your eyeball and silently vowing never to become as 'uncool' as them. Am I right?
Then one day, you are standing in the queue at the supermarket with a child hanging off you, clutching at their nether regions desperately doing 'the wee dance,' whilst another child asks for the twenty-seventh time if they can have something bright and shiny that has caught their eye, and before you know what is happening you hear the word escape from your mouth…
"I said no! Money doesn't grow on trees, you know!"
And it is in that moment, that you realise, you have done exactly what you promised never to do. You have become your parents!
At least, that's the way it happened for me. But, as I said it, I realised that those words would no doubt leave them just as dumbfounded as they had left me all those years ago. So how do you teach children the value of money?
Personally, I've found that introducing pocket money has worked wonders in this regard. My children are all primary school age now so they are the perfect age to understand the concepts of earning money (doing extra chores around the home), saving money (for things they especially want) and spending money (the easy part!)
For example, now when we are out and one of my children (usually my youngest daughter) asks for something I simply say, "You have your own money, you can buy it."
It's amazing to see how quickly that she can weigh up whether it really is worth spending money on, or whether she can in fact live without it when it is coming out of her pocket instead of mine! Often we just move on and I don't hear anything more about it! Winning!
But, whilst the concept of pocket money does work wonders, I will hold my hand up and admit that often times I didn't have cash in my purse to pay up when pocket money was due, and would end up saying, "I'll just keep hold of it, and if you need something when we are out, I'll get it with my card out of your pocket money."
The trouble is, trying to keep up with who'd spent what and who had what left started to get very confusing. So when I was presented with the opportunity to trial Spriggy I was very intrigued.

As I explained a couple of weeks back, Spriggy makes giving kids pocket money simple and convenient. No more dashes to the ATM to get cash out to pay them on time.  It also helps to teach them to make smart decisions about the money they receive, and the visual prompts on the app promote healthy spending habits.  Plus, we get to keep an eye on everything as it happens – how good is that!
Our Thoughts and Experience with Spriggy
The first step was to complete the online form and request cards for all three of my children. This was really simple and only took a few minutes, and we were able to request the design we wanted on each card. My 8 year old daughter wanted the Spriggy pig card, whilst my 9 and 11 year old boys opted for the 'more mature' looking black card.
About 5 days later the cards arrived in the mail, and we were able to activate them by downloading the app and following the prompts. I did the initial set up on my mobile phone with each child's account, and then also downloaded the app onto each of my children's personal devices so that they can track their own spending and saving when they want to. Each child has their own passcode to access their account (which I can manage from my app) so whilst I can oversee everyone's accounts they can't get into each other's. (We can just imagine the problems that could arise otherwise, right?)
The next step was to transfer some money from my own bank account into the Spriggy Parent Wallet. These are the funds that are then available to me to transfer to my children as pocket money on a regular basis. If you enter the details of a debit card (not credit) the funds will be transferred and be available in your Parent Wallet immediately.
Once the money is sitting in your Parent Wallet, it takes just a few seconds to transfer it where you want to. I was able to transfer money I had been holding onto for them from birthday and Christmas onto their own cards immediately and set up a weekly allowance to come out automatically. Don't worry, if they don't clean their room or do their chores I can stop this automatically transfer just as quickly!
I can't even tell you how excited they were to be able to sign into the app, see their balance and set up goals for things they really want to buy. Once the money hits their account they have the choice whether to place it towards a goal (they can set these up themselves or with help), save it or make it available to be spent on the card. I found this particularly helpful in helping my eldest son understand the value of saving money. Usually if he has money it burns a hole in his pocket until he can spend it, but I have been watching in amazement as he takes pride in putting money each week towards his goal of buying a new Xbox One game (instead of wasting it on any old thing that catches his notice in the moment.) Result!
The cards can be used just like any Visa debit card in stores or online, and they can only spend the funds that are available, so there is no risk of them accidentally overspending in the app store!
I love that having a card means that there are no more tears over lost coins (my daughter is particularly good at this one), and in the event that the cards are lost or stolen we can immediately disable it from the app, and order a new one.
Some important things to note:
Spriggy cards are suitable for children aged 8-17 years
The maximum funds that can be held on each child's Spriggy card, available to be spent, is $1000. In addition to this, each account (this is made up of the Parent Wallet, and money that is stored in each child's savings and goals accounts) cannot exceed $1000 when added together. Although, this should increase in the near future.
Spriggy cards can't currently be used in ATMs, although this is something that Spriggy say they are looking into. Personally, I like that my children can't take the money out and lose it, so no ATMs works for me!
The Verdict
Spriggy gets a double thumbs up from all of us. Although we were able to take part in this review trial free of charge, I personally think it is worth the $30 annual fee and we will continue using them. It has made giving pocket money to my children much easier (and getting chores done without complaints…most of the time) and not only are they learning to be smart with their money, they are also learning how to spend and save in a digital economy. No more lost coins!
If you are interested in trying Spriggy out for yourself, you can sign up now and get a free 30 day trial. Creating an account online only takes 2 minutes, you don't need to visit a branch and you get a free 30 day trial – so there is no risk.
Find out more at www.spriggy.com.au
Giveaway
Thanks to Spriggy, we have 10x FREE accounts up for grabs and one lucky winner will also win an extra $100 added to their account. For your chance to win complete the entry form below. Good luck!
a Rafflecopter giveaway

Terms and conditions of entry
Instructions on how to enter this competition form part of the conditions of entry. By participating, entrants agree to be bound by these conditions. 
By entering this Promotion, Entrants agree to abide by these Conditions of Entry. The promoter is Mums Lounge.
This Promotion is not sponsored, endorsed, administered by or associated with Facebook/Instagram. 
Entry to the Promotion constitutes acceptance of these conditions. All entry instructions and prize information published by the Promoter form part of these conditions. 
The Promotion commences at 12am AEST on 1 March 2018 and closes at 12am AEST 15 March 2018.
Entry is open to Australian residents aged 18 years or older ("Entrant").
To enter the Promotion, Entrants must visit Spriggy's Facebook page and leave a comment at the bottom of the Mums Lounge article.
Incomplete, indecipherable or inaccurate Entries will be deemed invalid. Entries are deemed to be received at the time of receipt into the Promotion database. The Promoter is not responsible for any delay in, or failure of, transmission which causes an Entry not to be received within the Promotion Period. 
No purchase is necessary to enter. Purchasing products will not help your chances of winning. 
The Prize is 1x Major Prize of a Spriggy Account that will last for one year with $100 included on the card, and 9x Minor Prizes of Spriggy Accounts that will last for one year. The prize does not include any additional costs relating to accessing and using the prize. 
The prize can only be redeemed to open a Spriggy account for a child between the ages of 8 and 17 years old.
Winners will be drawn at random via Rafflecopter on 15 March 2018 at 12pm by Mums Lounge.
Allow up to fourteen days for the delivery of prize. 
Acceptance and use of the Prize is subject to any terms and conditions imposed by those involved in providing goods and/or services as part of or in connection with the Prize ("Third Party Terms").  The Winner is responsible for complying with all applicable Third Party Terms, and bears all risk associated with failure to comply with any of them.  The Promoter assumes no liability (and will provide no compensation) as a result of any failure to comply with any Third Party Terms.
Supplying your valid contact details on request of the Promoter if you are the winner is part of the conditions of entry to this promotion. All contact details entered incorrectly shall be deemed invalid. 
The Promoter's decision is final and binding and no correspondence will be entered into. The Promoter reserves the right, at any time, to verify the validity of Entries and Entrants and to delete any post or disqualify any Entrant who submits an Entry that is not in accordance with these Conditions of Entry or the spirit of this promotion, including anyone who tampers with the Entry process including the use of any form of automated entry device or software. 
The Promoter is not liable for any loss, damage or personal injury suffered or sustained as a result of, in connection with, or arising out of the Promotion or taking the Prize, except for any liability which cannot be excluded by law. 
If for any reason the Promotion is not capable of running as planned, including but not limited to fraud or causes beyond the control of the Promoter or anything which corrupts or affects the administration, security, fairness, integrity or proper conduct of the Promotion, the Promoter reserves the right in their sole discretion to cancel, terminate, modify or suspend the Promotion, subject to any directions from a regulatory authority. 
The collection, use and disclosure of personal information in connection with the Promotion is governed by the Privacy Act 1988 (Cth) and the Privacy Act 1993 (NZ) (as applicable). By entering the Promotion, Entrants agree and consent to the Promoter using and disclosing the Entrant's personal information for the purposes of conducting the Promotion, redeeming the Prizes and any other matter connected to or incidental to the Promotion.  Entrants have the right to ask for a copy of any personal information about them that is held by the Promoter, and to ask for it to be corrected if the Entrant believes it is wrong. If you'd like to ask for a copy of your information, or to have it corrected, please contact the Promoter at [email protected]