Storksak Elizabeth Bag Review and Giveaway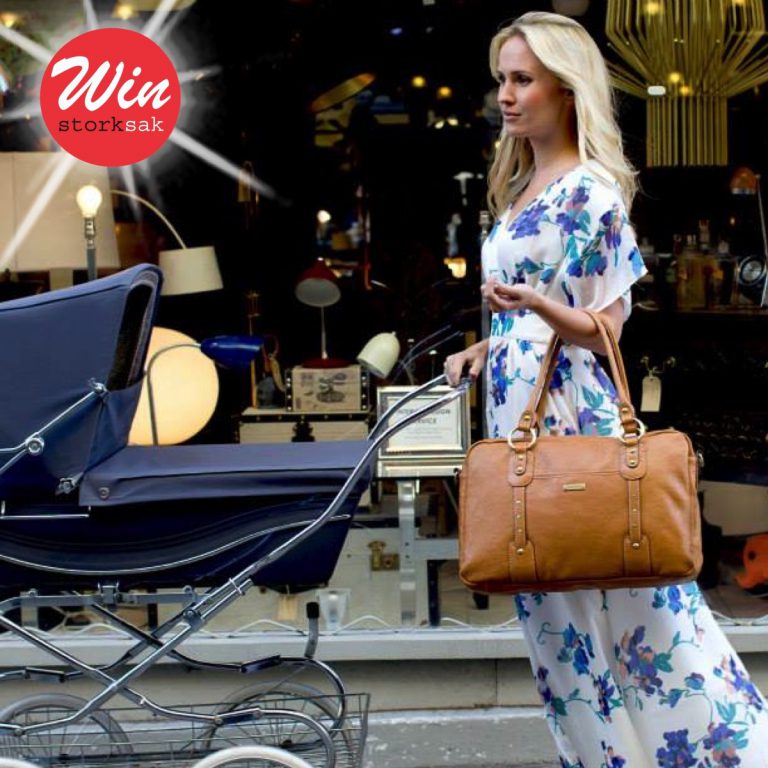 Win a Storksak Elizabeth Bag
This year Mothers Day came a little early for me as I have been treated to a rather gorgeous new Nappy bag from Storksak. I have to admit that I have been quite enjoying that celebrity feel as I don my 'Elizabeth' bag and head out the door, knowing that the likes of Angelina Jolene have sported the same brand of bag.
The Storsak Elizabeth bag was the winner of the 'Best Changing Bag' in the Junior Design Awards 2011, recognising excellence in design, style and quality and it's easy to see why.
When I first received the gorgeous Elizabeth bag I was quite taken by how luxurious it looks and feels. You can literally smell the quality of the luxurious lake washed leather, which is soft and supple yet very durable. The flawless seams, faultless stitching and attention to detail with antique brass hardware all add to that quality finish that you would expect from a Storksak bag.
Once I stopped drooling over the sophisticated beauty of the Elizabeth, I was incredibly surprised and delighted to find that inside this rather elegant looking handbag was a super organized change bag with compartments for everything. On top of the two external pockets for those things that you need to keep close to hand, there are an amazing further 10 pockets inside to help keep everything in it's place and therefore easy to find….no more rummaging through the bag or emptying everything out to find that one thing you need. During the day I certainly made the most of all the extra things that come with the Elizabeth, such as the removable vanity case for keeping a few essential items for Mummy, a Thermo-insulated bottle holder to keep my little ones drink cool and a padded change mat so that we are never caught out. Having known many mishaps in my time as a Mum I admit that I was equally thrilled to learn that the inside of the bag was wipe clean….a must have for any Mum!
The design of the Elizabeth bag is timeless and goes amazing well with any outfit and any occasion. I have enjoyed filling it with everything I need for a day trip with little ones and heading out the door with a bit of style added to my everyday casual mummy look.  I also indulged recently in a rare evening out to the city to have dinner with my Husband and my Elizabeth bag worked beautifully as a more sophisticated handbag to accompany my more elegant attire. I just love the flexibility of use that the Elizabeth bag offers, which is owed to that fact that it is an amazingly organised nappy bag on the inside and a stylish and classy handbag on the outside….who could resist that!
The Storksak Elizabeth bag is everything a Mum needs all rolled into one beautiful bag; a gorgeous and timeless handbag for every occasion, an organised and well thought out nappy bag and I even discovered that it holds my laptop to double as a work bag. I am totally in love with the Elizabeth bag and would highly recommend this to any Mum that needs a little Glam in her life. If you have someone that loves you and thinks you deserve spoiling this Mothers Day, I would highly recommend you leave some strong clues for this as a gift….lets face it us Mums certainly earn a little indulgence every now and then.
Thanks to the wonderful ladies at Storksak Australia, they are offering our lovely readers the change to WIN a beautiful Elizabeth bag worth $425.99. Simply enter below and good luck x
Written by Julie Williams
Disclosure: The author was gifted this product for the purpose of an honest review. All thoughts and opinions expressed here are her own.