Banana Bread with Cinnamon Crunch Recipe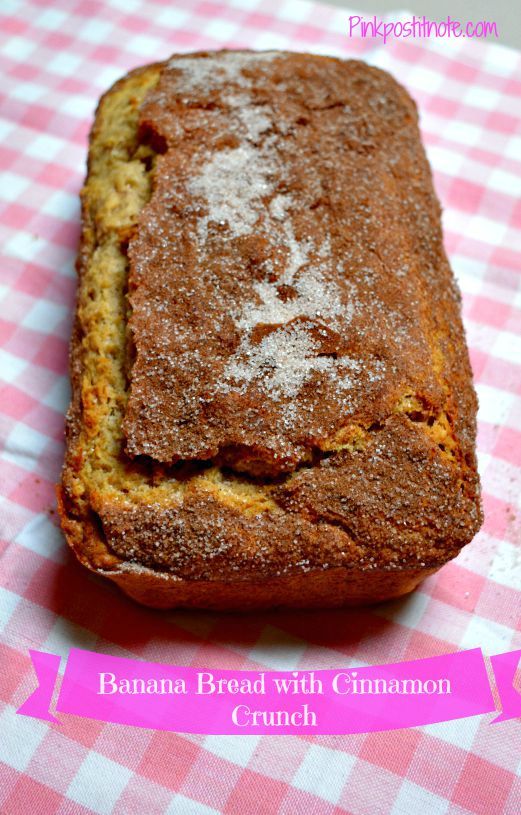 Banana Bread with Cinnamon Crunch Recipe
I called this Banana Bread the Best Banana Bread and it's not a title I would bestow lightly to any recipe. It's the best banana bread for good reasons – the top is super crunchy and that's without the cinnamon sugar – with the cinnamon sugar it's a to-die-for crust. The centre is moist and delicious and it's got cinnamon inside as well as on top PLUS buttermilk. Buttermilk makes everything way more delicious and this is particularly the case with this bread. It's not over complicated and doesn't cheat by using dates or prunes. It doesn't need added texture from walnuts (although you could totally throw some in if that's your thing).
We have an employee who made this one weekend on a day off and two years later he is making every. single. Saturday. And apparently he gets requested to bring it everywhere he goes too!
Banana Bread with Cinnamon Crunch Recipe
Ingredients
1/2 cup (125ml) butter, softened
1/2 cup white sugar
1/4 cup brown sugar
1 egg
2 cups plain flour
1/2 tsp baking soda
1/4 tsp salt
1 tsp cinnamon
2 tsp baking powder
1 cup mashed banana (about 2 very ripe bananas)
1/4 cup buttermilk
1/2 tsp cinnamon (extra)
2 tbsp sugar (extra)
Instructions
Pre-heat oven to 160C. Line a 9 x 5" loaf pan, set aside.
Mash the bananas in a bowl and add the buttermilk to the bananas and stir to combine.
Cream butter with sugars until fluffy. Add egg and beat well. Add flour, baking soda, salt, cinnamon and baking powder then mix in the banana/buttermilk mixture. If it seems dry at all (which sometimes the mixture can be depending on the ripeness and size of the bananas), add more buttermilk gradually until you have a moist, but thick batter.
Spoon batter into prepared pan.
Combine extra cinnamon and sugar, mix well and sprinkle over the top.
Bake for 45-60 minutes (test with a skewer after 45 minutes to see if it comes out clean, if it's just slightly sticky - bake for another 5 minutes, then check again).
Remove from oven, rest for five minutes, then remove from pan and cool completely on wire rack.
https://mumslounge.com.au/lifestyle/food/best-banana-bread/