Does Your Baby Have Nappy Rash, Eczema or Sensitive Skin? Your Baby Wipe May Be the Culprit!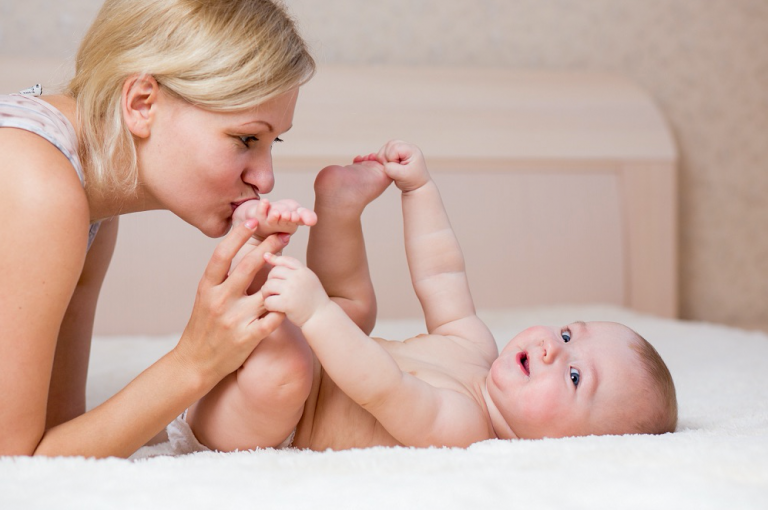 Does Your Baby Have Nappy Rash, Eczema or Sensitive Skin? Your Baby Wipe May Be the Culprit!
Did you know that the top layer (the Stratum corneum) of a young infant's skin is 30% thinner than that of an adult, and that the other layers of the epidermis are also incomplete? This weaker barrier means that your baby's skin is extremely vulnerable and needs special care and protection. Products that are applied to the skin and not rinsed off can be readily absorbed, so it is important to know exactly what you are putting onto their skin.
Some parents may be surprised to learn that for newborns and infants it is recommended to use water alone for cleaning their skin. That means skipping the cleansing agents, lotions and medicated wipes that invariably contain chemicals. In fact, most of us would be surprised to find that the cleaning staple of every parent's nappy bag – the beloved wet wipe – contains a myriad of chemicals and preservatives. Even so called 'sensitive' wipes contain multiple chemicals.
Have a look at the ingredients list on the back of your packet and you'll see just what we mean! 
The irony is that parent who use these baby wipes with the well-intentioned aim of keeping their baby's skin clean and fresh, may actually be exacerbating nappy rash symptoms by applying chemical ingredients to their skin several times a day. As parents we tend to assume that if it is marketed for use on babies that it is automatically what is best for them. But this simply isn't the case.
For example, in June last year, the South Australian Government issued a health warning after national figures showed 15 per cent of people tested had reacted to the preservative Methylisothiazolinone (MI), which is used in some brands of wipes.
"Allergic reactions to MI, such as hand-dermatitis, are being found in people using wet wipes, such as mothers and babies who are frequently in contact with baby wipes,' Health Minister Jack Snelling explained.
Reactions to the preservative range from mild to severe. 
In contrast you'll see that WaterWipes, the world's purest baby wipes, only contain 99.9% water and 0.1% fruit extract.
The water is purified through a chemical-free process that sterilises the wipe material and the grapefruit seed extract has skin conditioning and moisturising benefits. It is a mild, natural, antimicrobial agent that helps to maintain good skin condition and reduce any inflammatory response on the skin.
You can see what mum Marnie and son River thought of WaterWipes after trialling them for themselves in the video review below.

97% of healthcare professionals recommend WaterWipes for use on newborn baby skin. They are the only baby wipes to ever be approved by Allergy UK and the National Eczema Association of America also awarded WaterWipes the Seal of Acceptance.
I recommend the use of WaterWipes on newborn baby's skin for the following reason. The baby is in a sterile environment in the womb. So it makes sense that if baby has come from a sterile environment where theya re not exposed to pooing/weeing/fabric softener/detergent/soaps etc that they need to keep it simple with water/cotton wool or WaterWipes as their skin cannot tolerate all the other chemicals in ordinary wipes.
Emma Thorpe, BSc (Hons) Midwifery R.G.N.
WaterWipes are available from Coles, Woolworths, selected pharmacies and online.
Giveaway
WaterWipes are giving Mums Lounge readers the chance to win a 6 month supply of WaterWipes.
That's 24 packs with a total value of $180!
To enter simply complete the entry form below.  Good luck!