Find Out Why Mums Lounge Mums Are Loving WaterWipes Baby Wipes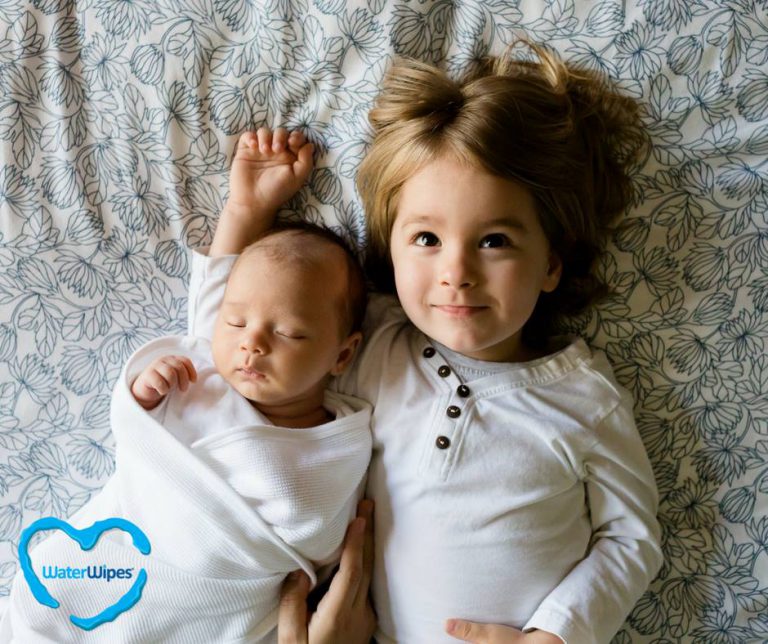 Find Out Why Mums Lounge Mums Are Loving WaterWipes Baby Wipes
Hailed as the world's purest baby wipes, WaterWipes contain 99.9% purified water, and grapefruit seed extract…and that is it! Unlike other wipes on the market they contain no parabens, lanolin, alcohol, perfume/fragrance, or any of those other hard to pronounce chemicals (that we would probably all think twice about putting on our families skin, if only we knew what they were, or what they did!)
WaterWipes, are as pure as the cotton wool and boiled water that midwives worldwide recommend for use on your baby's skin, in a more convenient and effective form. Being the only baby wipes that contain no chemicals, they are great for nappy rash and other sensitive skin conditions like eczema or psoriasis, and can be used from birth.
You can read more about the chemicals and preservatives in other baby wipe products here.

Last month we invited 9 Mums Lounge readers to trial WaterWipes for themselves and share their thoughts on what liked and disliked most about them.
WaterWipes are a fantastic product that are all natural.
Melissa, SA , trialled with her 4 month old
I was aware that other baby wipe brands contain chemicals and it was always at the back of my mind when buying wipes. The thing that appeals to me about WaterWipes is the lack of chemicals used. I don't dislike anything about them but if I had to choose something it would be the price, if I were to buy them weekly as I have 4 kids under 5 ½. I'd definitely tell friends and family that they are worth trying.
Jess, VIC,  trialled with her 7 month old
I am so impressed with WaterWipes. My son has very dry skin that is easily aggravated. A week of using WaterWipes with some coconut oil moisturiser has made such a difference! Here are some before and after photos and a photo of my son looking very happy about it. I can't wait to see the results after even longer use!
Amanda, QLD trialled with her 11 week old
My daughter has eczema and as she has started to teeth and eat solids her bum would get very red.
I used the WaterWipes on her face and around her cheeks which would get a bit rashy. It went away and most of the redness has gone from her bum too.
I did use a wet face washer when at home because of her sensitive skin but didn't have the same choice when I was out. WaterWipes have no chemicals, so using them is the same as using a wet face washer but WAY more convenient
I found that towards the end of the pack the seal did not seal properly on the packet so they did dry out and I couldn't use the last few. An opening that had a lid that clipped may be a better option as they don't recommend transferring them into another container as they are sterilised.
It's a great product to use on bubs and have in your hand bag (even for adults to use). They are safe for even the most sensitive skin and work as a great alternative to water and a cloth! I felt so comfortable using them on my whole family!
Tamara, VIC, trialled with her 5 month old
My 2 month old has suffered previously with nappy rash. WaterWipes appeals to me because they contain only water and no nasty chemicals.  Unfortunately, the price of the wipes is quite expensive for a weekly purchase on top of nappies etc. But it's a great product as it is organic with no nasty chemicals and the wipes themselves were quite wet (not like other wipes where they are quite dry).
Joanna, SA, trialled with her 2 month old
I liked how much wetness they have in them, so you need to use less wipes than you do with other brands.
Nicole, QLD, trialed with her 6 months
My six month old has dribble rash, dryness, eczema and nappy rash. I only used the WaterWipes for changing nappies and it seemed to help with nappy rash and drying out of the bum skin.
Prior to the trial I knew that there were chemicals in other baby wipe brands but I was not sure of what they were and the impacts they could have.
I disliked how wet the wipes were. For nappy changes I had to let the skin dry before putting a clean nappy back on. They were fine for wiping hands and feet though. They are good at cleaning and natural and smooth on the skin.
Courtney, ACT trialed with her 6 month old
I liked that WaterWipes contain no chemicals! Other wipes are filled with them!
Skin issues that my child has are eczema and a rash. After using WaterWipes the skin was less red and rough.
The thing I disliked was probably the price of them in the supermarket. Going through a fair few wipes makes the price for them pretty important.
Keira, NSW, trialled with her 6 month and 2 year old
My child has had nappy rash that has become inflamed and is also suffering from some bad dribble rash from teething.
I have found WaterWipes to be very moist and gentle. I love that when you use them you know that it's cleaning. Some wipes are not moist and I find it difficult especially after a night sleep to know if what you are wiping is clean. I only have to use one water wipe as I know it's cleaning well. It's gentle enough to use on the face of both my baby and my child too.
I did know that some big brands do us chemicals and artificial smells. I think quality over quantity is important.
I will definitely tell my friends and mother's group about WaterWipes. A great product that is gentle and you only need to use one. They are easy to pull out of the packaging and they don't have any smell.
Lauren, TAS, trialed with her 11 month old and 3 year old
WaterWipes are available from Coles, Woolworths, selected pharmacies and online.

Giveaway
WaterWipes are giving you the chance to win a year's supply of WaterWipes valued at $390.
For your chance to win, complete the entry form below. Good luck!
a Rafflecopter giveaway