Win 1 of 20 L'Oreal Paris Hair Expertise EverCreme Sulfate-Free 48H Moisture System Packs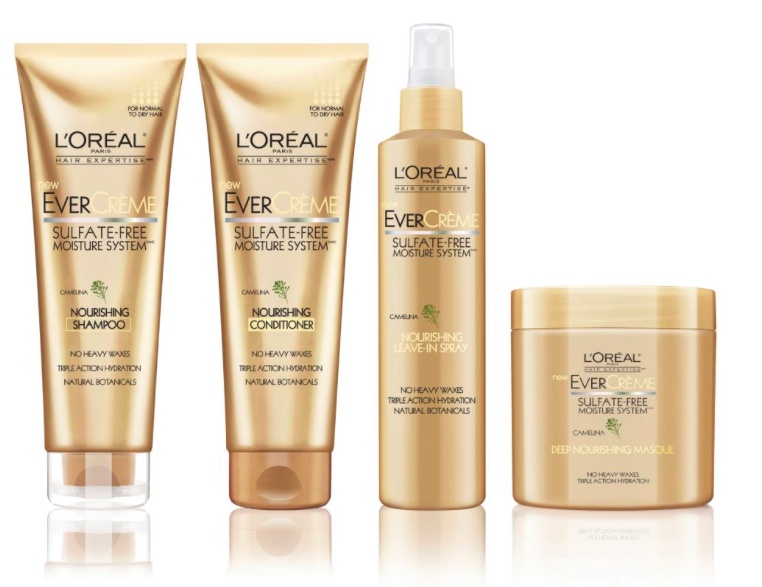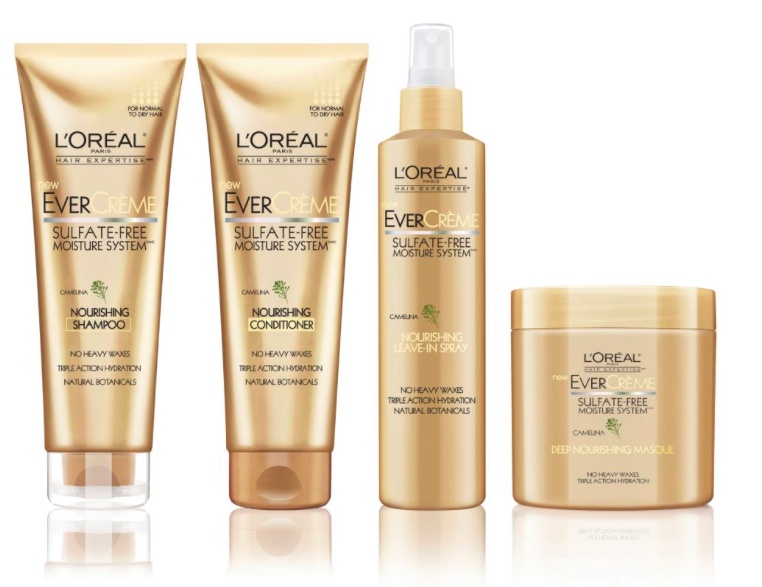 Sponsored post
Those of you who visit me on the Jolene's Mumbo Jumbo Facebook page may have seen a photograph of me last week, in all my pre-styled bad hair day glory. Those of you who didn't…fear not…I've included it below for your enjoyment. It may very well have you reassessing your own definition of 'bad hair' and leave you thankful for whatever tresses you manage on a daily basis.
My hair is thick, curly, coarse and dry. It is colour treated, heat-styled and I have struggled most of my life to tame it to no avail. Through neccessity, I am very fussy about the hair products I use on it. I know what you are thinking…it couldn't possibly get any worse…but sadly, you'd be wrong!

When I first discovered the L'Oreal Paris EverSleek Silicone-Free 48H Frizz Control shampoo and conditioner I was so impressed I shared my thoughts on it on my Facebook page, and I have continued to use it ever since. More recently though, L'Oreal Paris have sent me their Hair Expertise Evercreme Sulfate-Free 48H Moisture Stystem range to try.
Whilst for my hair, I don't think I will be replacing the Hair Expertise Eversleek with the Evercreme entirely, I have been using the deep nourishing hair masque once a week to give my hair that much needed deep moisturising, and I use the leave in spray most days. Let's face it, if anybody's hair is in need of 'rehab' it is mine!
L'Oreal Hair Expertise Evercreme is designed for dry hair and formulated with an ingenious combination of three highly nourishing botanical oils – including Camelia, Apricot and Grape pip oils (and yes…it smells divine!) These wonder oils replenish vital lipids in the hair, and are rich in Omega-3 fatty acids which, when exposed to air, form a protective shield for the hair, providing the hair with both immediate nutrition and ongoing defence.
Unlike many other hair care products on the market, L'Oreal's Hair Expertise ranges do not contain any harsh ingredients such as sulfates, parabens, detergents, or salts, which can strip colour and essential oils, leaving hair dull and prone to breakage. If you do suffer from dry hair, I highly recommend giving the range a try – especially the masque – which leaves my dry brittle hair feeling really soft.
L'Oreal Paris Australia are giving 20 lucky readers the chance to win a Hair Expertise Evercreme Sulfate-Free 48H Moisture System pack consisting of the shampoo, conditioner, masque and leave-in spray (RRP $53.80).
For your chance to win follow the instructions on the rafflecopter widget below. Good luck!
Disclaimer: This is a sponsored post. Howevere, all thoughts and opinions expressed here are my own.