Win 1 of 7 Mother's Corn Prize Packs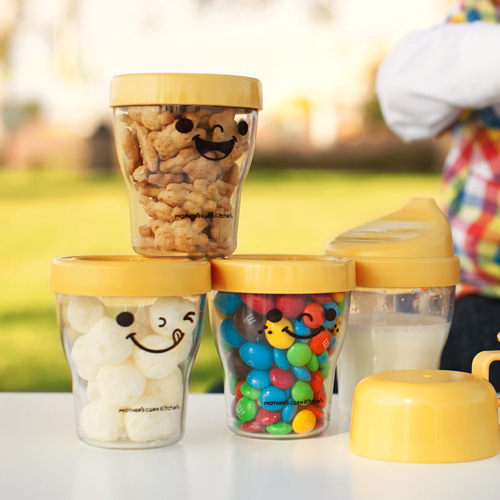 Sponsored post
I was recently given the opportunity to review some products from the Mother's Corn range. I am always interested in, and keen to learn more about eco-friendly brands, but Mother's Corn managed to pique my interest more than usual.
What makes Mother's Corn products so unique?
The Mother's Corn range is made from a natural, biodegradable material called PLA (Poly Lactic Acid) which is extracted from corn starch. Unlike other tableware for baby and children that is available, it is free of hazardous materials like BPA, carcinogenic substances and heavy metals. In terms of strength of the material, it is equal to traditional plastics, and can be safely used in the freezer and microwave.
I think you'll be pleasantly surprised to find in this case too, that eco-friendly and non-toxic doesn't automatically equal expensive. Not only does Mother's Corn provide a safe alternative to plastic, it is also very affordable.
Mother's Corn Ecotainers (set of 6)
From the Mother's Corn Kitchen range, the children and I have been using the ecotainers, both at home and out on the go. (The lids fit lovely and securely so I am not worried about the contents emptying themselves into the bottom of my handbag!)
The ecotainers are antibacterial, BPA free, non toxic and recyclable…not to mention cute! They have also been designed to be stackable, so they are a great space-saver in the pantry, and are microwavable and freezable.
Mother's Corn Bubble Play Set
The Bubble set was an instant hit with all three of my children (aged 3,5,and 6). The tray design made it easy for them to get the solution where it needed to be, and even 3 year old Bubble (who can often struggle and get very frustrated trying to blow bubble's with a traditional wand) was delighted to produce lots of lovely little bubbles with a simple blow on the mouthpiece.
The thing that made this play set so 'awesome' (as the kids kept repeated in amidst the whoops and laughter) was the biodegradable bubble solution (which is made from natural cellulose extracted from trees.) Of course, the kids had no idea about why it was so awesome, they just loved the fact that the bubble's were so long-lasting and touchable. The boys had a great time seeing who could stack the most bubble's onto of one another!
Giveaway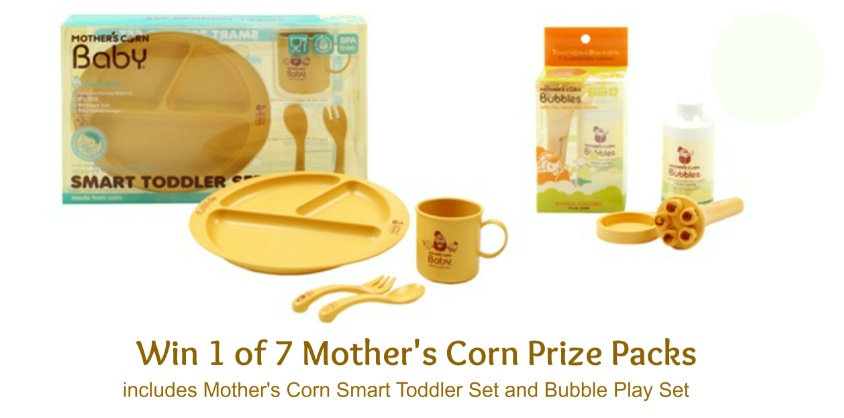 Mother's Corn are celebrating their recent launch into Australia (they are already very popular in many countries) by giving away 7 x prize packs, containing the Mother's Corn Toddler Set and the Bubble Play Set.
To enter, simply follow the instructions on the rafflecopter widget at the bottom of the page. Good luck!