Repurposing kids art – a place to store children's artwork!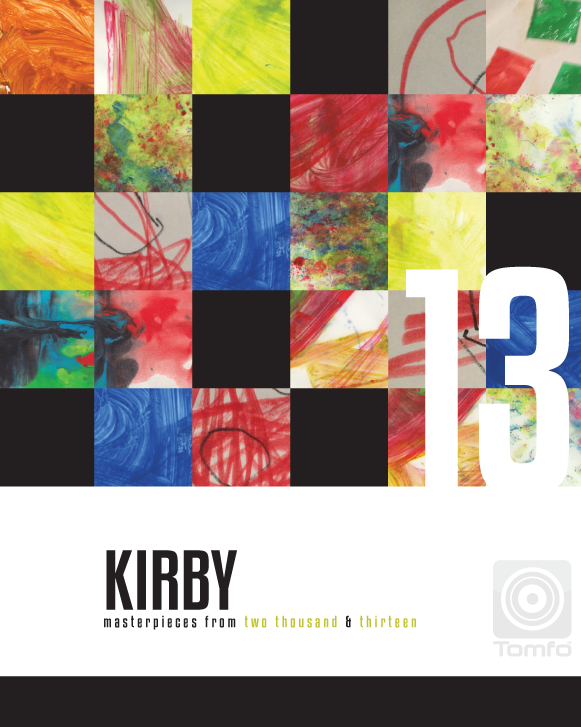 Where do you put all those beautiful artworks that come home from kindy or school? Sometimes you just can't keep them all, but you can keep a few and make up a folder like this to store them in.
I used an A3 – 3 ring binder from Officeworks and made up this cover and spine, then printed out the repurposed art onto some photographic paper and inserted it in the folder.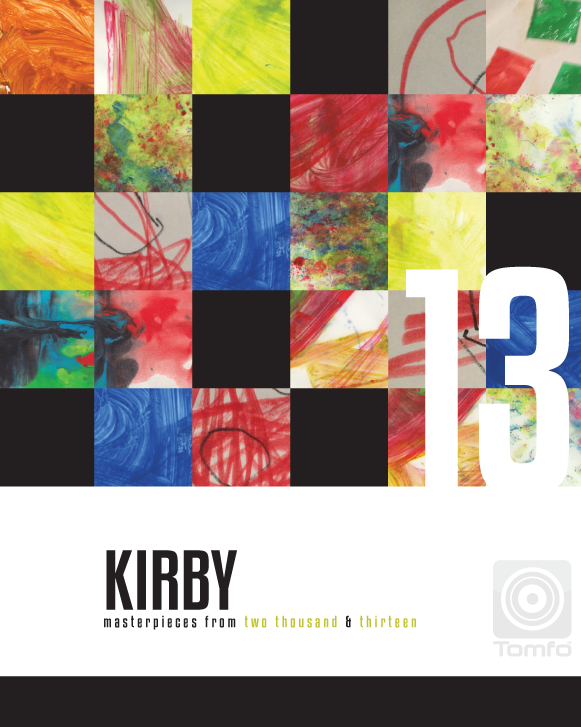 Using some of the paintings we had done recently, I made up a patchwork effect using my Indesign program, highlighting a few squares with black to make the new artwork. The number 13 represents the year and I gave it a cute title.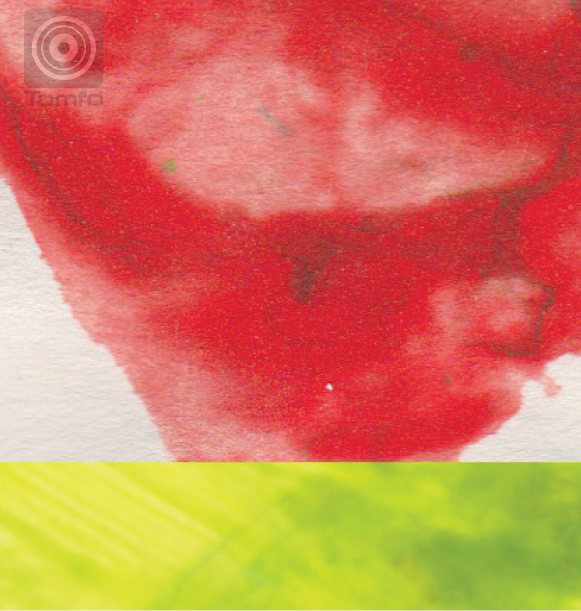 I love the texture of the paper and the mark it leaves behind. (Sorry got sidetracked there!) Too beautiful…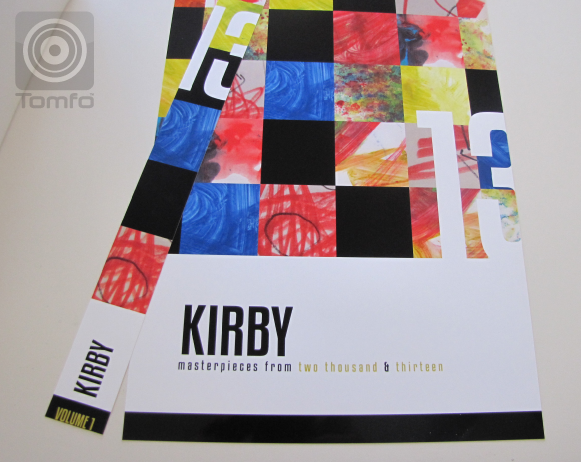 I resized the front artwork to fit into the spine also. With the help of an A3 printer I printed these out on photographic paper so they were opaque and glossy. (You could also try doing an A4 version if you don't have access to a large format printer or take your creation to a local print shop such as Officeworks to print)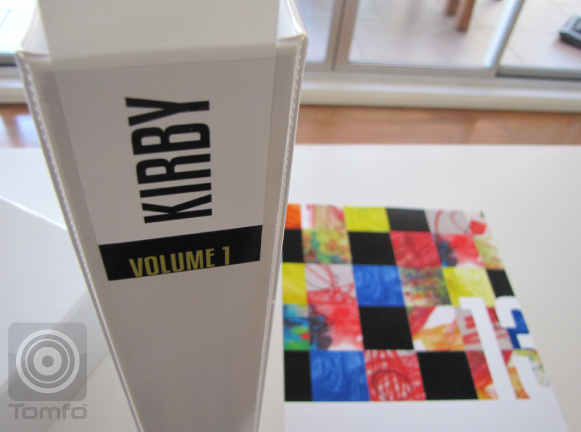 The folder had clear sleeves in it so it was just a matter of cutting out the spine and inserting the printouts into the sleeves.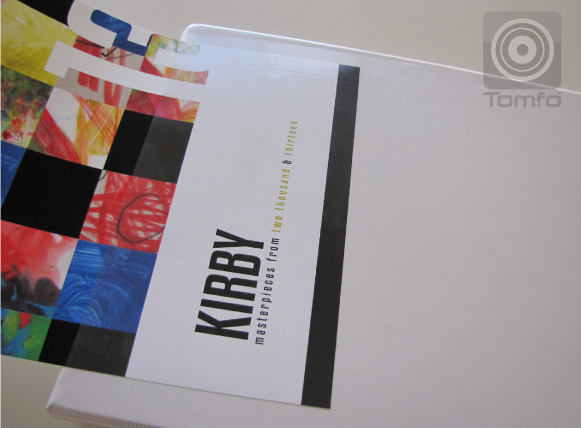 All that remained to do then was "hole punch" the artworks and add them into the folder. I like this idea as we often have larger sized artworks or bulky pieces.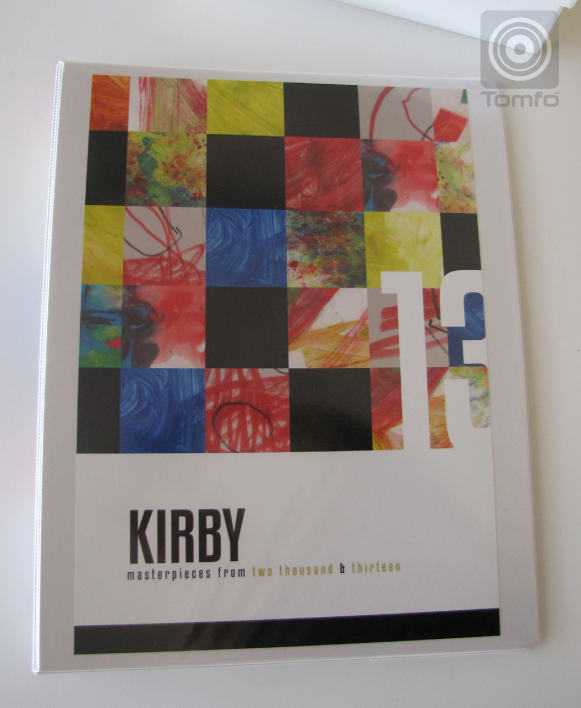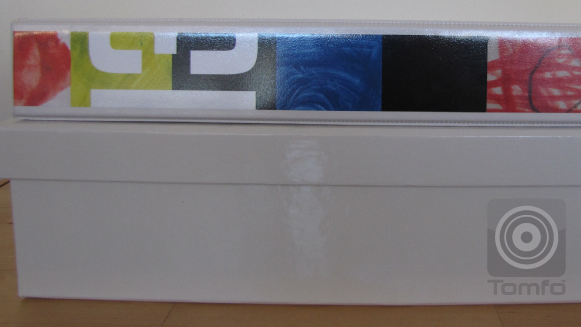 My plan is to make up more as we need them and add new volume numbers and different pics as we go.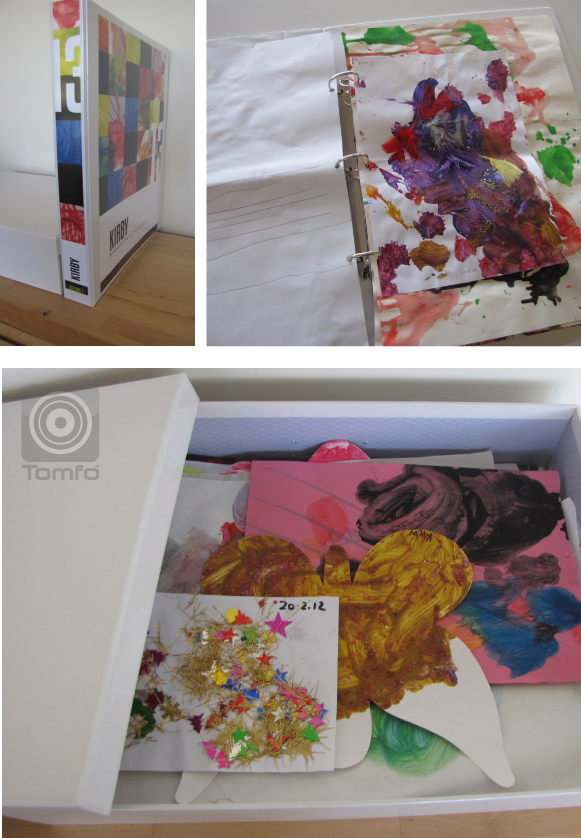 I love my little guys artwork, (I'm biased I know) it's now repurposed to become an organising piece at the same time – a special place to keep those beautiful masterpieces and memories.
If you need help getting organised why not try Tomfo? I have 25 to giveaway here. It's the perfect family organiser, get organised so you can do more of the things you love!
How do you store your children's art? Or do you throw it away? I'd love to hear.
Interested in being part of my Repurpose Challenge?
Take a squiz here, I'll repurpose your art and make it into something new. Stay tuned… you could be my next project.
Live with Love,
Sarah Preston
Hi there and thanks for dropping by, my name is Sarah, you can find out more about me over at my blog www.tomfo.com
I'm a mum and a graphic artist, run my own business and enjoy creating things, organising a great get-together with family and friends and spending time with the people I love. I design a product called Tomfo (Tomorrow's Family Organiser) it helps me get organised so I can do just that.
Making a house a home is one of my passions, and yep… every day I get to make dinner! I'm making a list of all the recipes we've tried and loved over at Tomfo so when I get asked" What's for dinner tonight?" it's not such a scary question. Because eating a meal at the end of the day with the two guys I love is pretty special, I think.
I choose to live with love, even though some days it can be a challenge, it's inspired by my beautiful cousin and family and friends.
Come, join me… Live with Love,
Sarah Preston