Win 1 of 5 $75 Gift Vouchers to Spend at Eternal Creation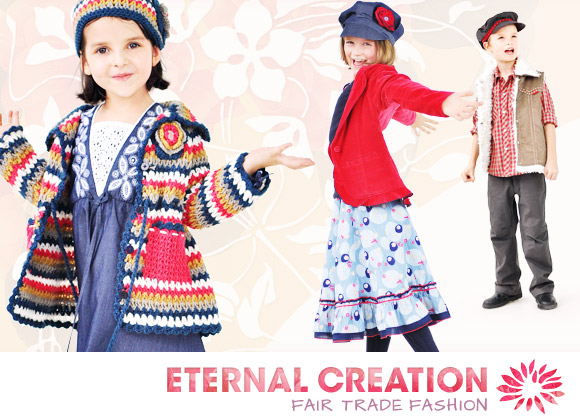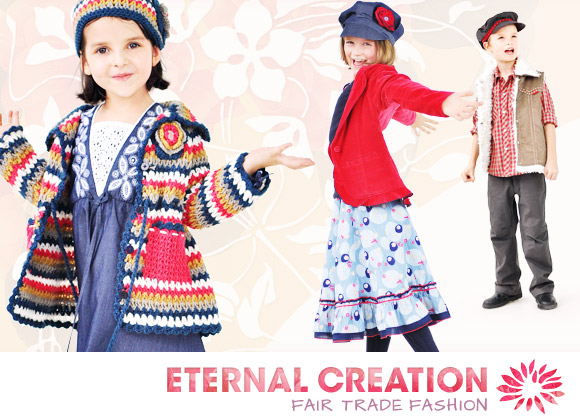 With the cooler weather on the horizon many of us now are beginning to think about investing in some warmer clothes for our children to see them through the winter months.
This season Eternal Creation's collection combines a delightful infusion of strawberry, sky blue, navy, pink and ever-fashionable denim, for little girls, and draws on the masculine and fun wild west theme, with reds, blues, denim and fur-lined vests for little boys. What child wouldn't look completely adorable on one of these outfits?
But there is more to the Eternal Creation story than just producing stunning fashion for women and children. (Yes, there is also a gorgeous collection of dresses, kaftans, wrap tops, tailored jackets, sleepwear and accessories for women too.) Eternal Creation is a registered member if the Fair Trade Association in Australia and New Zealand. All garments are hand crafted in a supportive environment, with fair pay in a workshop in the Himalayas. Employees at the workshop enjoy job security, paid public holidays, paid maternity leave plus a bonus as well as child-care, and English classes, which as we know, is not the norm in the garment industry. You can read more about Eternal Creation's fair trade practices and meet the tailors at their Himalayan workshop here.
Eternal Creation is offering Mums Lounge readers the opportunity to discover the exquisite styling and hand tailoring of their garments, by giving away 5 x $75 gift vouchers.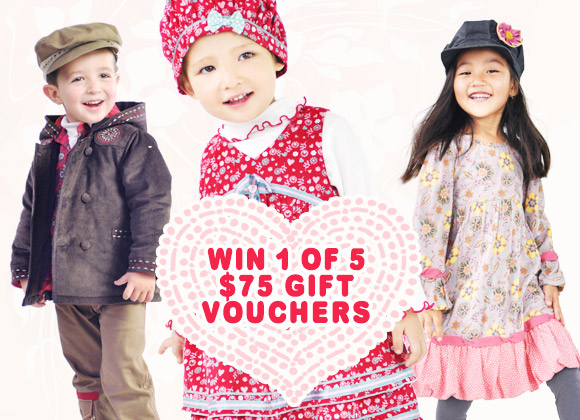 Mums Lounge fans can also enjoy 15% off whilst shopping online at www.eternalcreation.com by using the CODE: ML15 between now and 10th May 2013.
For your chance to win a $75 gift voucher to spend at Eternal Creation visit the Eternal Creations website to see what you would like, and then follow the instructions on the rafflecopter widget below.
Good Luck!