WIN: The Safest Kids Bike on the Planet from ByK Bikes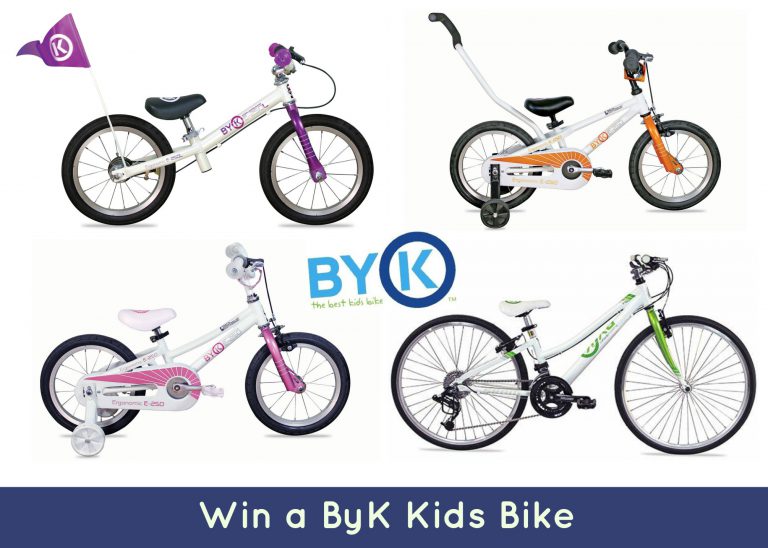 There are times, I have no doubt, when being the child of a blogger can have it's down sides (like the endless smiling for photographs, and opening your lunchbox at school to find that there is yet another healthy snack sample in there whilst your mates chomp their way through a packet of chips.) Groan!
Last week though, I earned the title of 'coolest mum in the whole wide world' when the Woo received the newly released e-540 bike from the Byk Kids Bike Company to review, and if that wasn't cool enough, it arrived on his 7th birthday!
To a 7 year old, the bike looks awesome, and I'm told it's much cooler and easier to ride than his old bike, and don't even get me started on the excitement that came when Dad showed him that he can change gears on it (which by the way is very easy and smooth, and the Woo is having great fun getting used to the feel of them all).
"WHOA! AWESOME!"
That…unfortunately, is about as good as a review from my seven year old gets, but the fact that he rides it at any given opportunity and parades it proudly for all to see speaks volumes.
So, I'll tell you why I like the ByK range (and it's probably the thing that all parents look for way before how 'cool' it looks) – safety!
So, what makes ByK bikes special?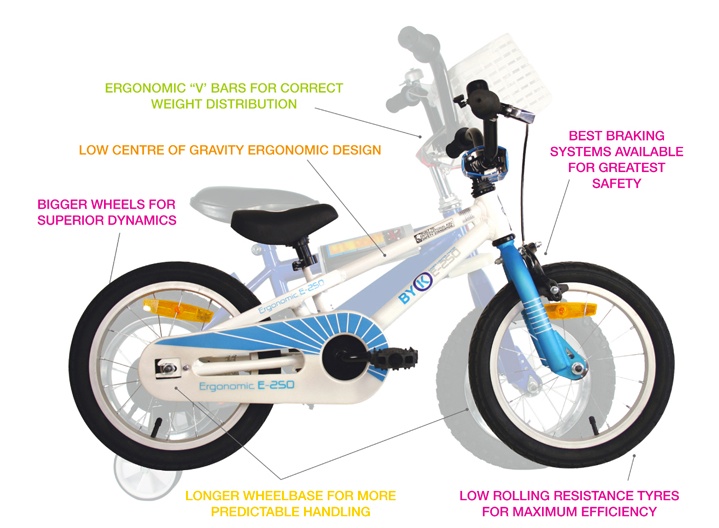 The ByK [prounounced 'bi-kay'] bike was born from one father's desire to build a bike that was made specifically for children. One that was suitable for a child's growing body and differing proportions to that of an adult. Warren Key has owned bicycle stores his whole life and knows a thing or two about bike design.
'The key elements that make the ByK Bike so different is that I have lowered the weight of the bike and the rider deeper into the wheels. This makes the centre of gravity lower and the rider more stable. At the same time I have reduced rolling resistance and the overall weight to improve control.
My ByK bikes are safer. Safer than any other kids bike I know of anywhere in the world. It is enough for me to know that I have really helped my own children, but I am really happy to think that I can help other kids too and just may change the way kids bikes are designed forever."
The Giveaway
ByK are offering one Mums Lounge reader the chance to win one of their fantastic ergonomically designed, super-safe kids bikes. The winner will be given a choice from the entire ByK range – meaning, whatever age or stage your child is at, ByK will have the perfect bike for your child…and just in time for Christmas too!
To enter, simply follow the instructions on the rafflecopter widget below. Good luck!