Ask the Childbirth Educator: Preeclampsia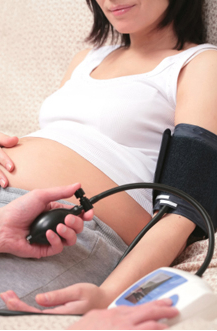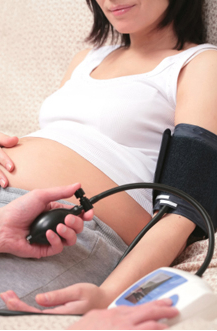 I am on my second pregnancy and am at 17 weeks, I get a lot of pain in my hips and tummy and wake up with bad headaches every morning, I got preeclampsia with my first and my kidneys nearly gave out, I am worried that this will come back and the hospital I am seeing for antenatal care don't seem to care, I am 38 years old and am a little scared.
Anne-marie
Hi Anne-marie,
My best advice to you is this: go to another hospital (if you can) and change your doctor! Ensuring you have got excellent, supportive and caring prenatal care is critical for both you and your baby's wellbeing. I find it really disturbing that your symptoms (hip and tummy pain, as well as regular headaches) are essentially being ignored and you must find an alternative healthcare provider who will check these symptoms out thoroughly for you.
As you had preeclampsia with your first pregnancy, you do have an increased risk of developing it in this (and any subsequent) pregnancies. Symptoms usually don't present themselves this early though. They typically occur after the 20th week of pregnancy – but again, it is important to get checked out sooner rather than later.
I can sense your fear and apprehension, but I am sure you will feel a million times better once you are receiving the kind of supportive pregnancy care you deserve and are entitled to.
Wishing you all the best!
Tanya Strusberg is a Lamaze Certified Childbirth Educator (LCCE) and teaches prenatal education to pregnant women and their partners in Melbourne.
She and her husband Doron have two beautiful children, Liev and Amalia.
To learn more visit www.birthwellbirthright.com
Facebook: https://www.facebook.com/birthwellbirthright
Disclaimer: The information contained in this column is of a general nature only and does not constitute formal medical advice. Any specific medical problem should be referred directly to a qualified health professional.