Ask the Childbirth Educator: The Final Push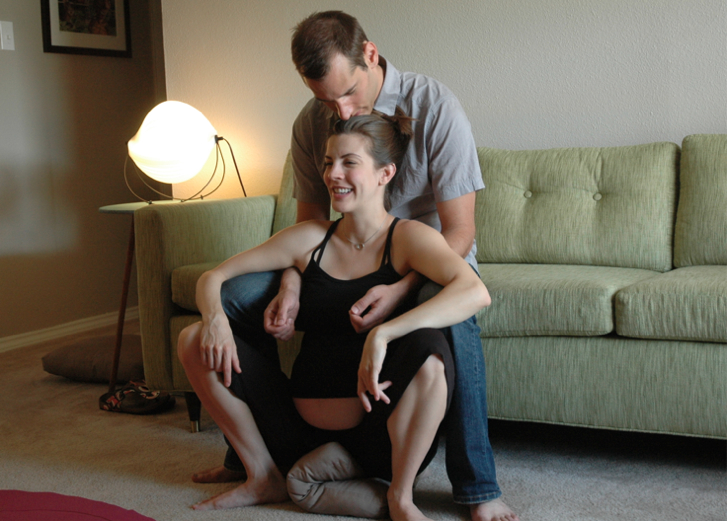 "I have read that hospitals have a 2 hour time window when it comes to the pushing stage. As in, if you aren't able to deliver your baby within that 2 hour window, they will attempt to intervene. I was wondering if this was true and what, if any, are my options if it gets to that point? I have read that you can ask to keep trying to push. Should I be specific about this situation in my birth plan?"
Lisa
Hi Lisa,
Yes, it is generally true that in a hospital setting, once you are 10 cm dilated, you will have up to about 2 hours to push your baby out (possibly 2.5 hrs if you have an epidural). That "timer" is set once you are fully dilated, and not necessarily once you start having the urge to push – so another good reason not to get checked! If they don't know you are 10 cms dilated, they can't give you a 2 hour time limit!
While it is true that there is an increased risk of foetal distress if the baby is in the birth canal for too long, careful, intermittent (not continuous) monitoring will inform the hospital team exactly how your baby is doing.
If there is no foetal distress, then you can definitely ask to keep trying to push and I would suggest you try different positions – be as upright or forward-leaning as possible. Try leaning over the bed, or try squatting – either using the bed bar, or a supported squat which your support partner can help you with (see photo below).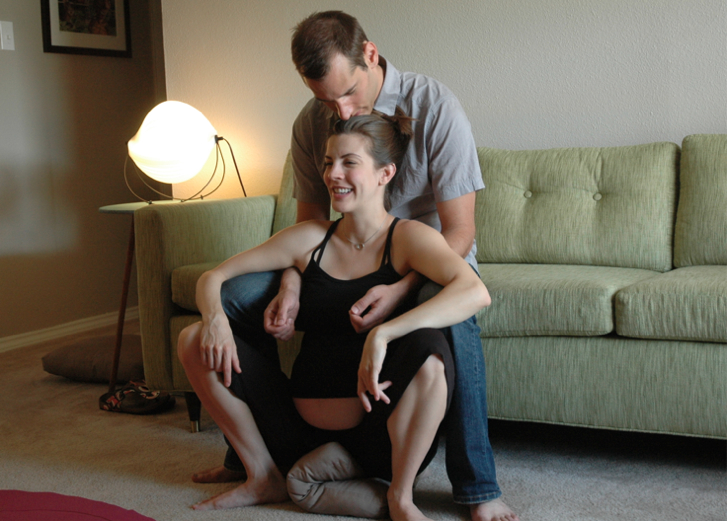 Supported squatting position for pushing stage
Your actual pushing needs to be focused so that you are pushing deep into your pelvic floor (not unlike the sensation of going to do a poo I'm afraid!). Remember also to keep your face soft and relaxed – especially your jaw. We have sphincter muscles in our throats (in the oesophagus) and anus – so if you tighten one set – chances are you'll tighten the other set too! It's natural to want to tense everything, so it can also be your partner's job to help make sure your face and jaw is nice and relaxed.
Finally, it's important not to hold your breath during pushing and only push when you have the urge. This is often referred to as "purple pushing" because of that's what colour your face turns when you push while holding your breath! All that does is exhaust you mama and cause your oxygen levels to take a dive – which means your baby's oxygen levels are also compromised, which in turn can lead to foetal distress. Instead, try to use visualisations to help push deep into your pelvic floor and push into your bottom. The midwife will also be a great help to you and will help guide you through the pushing stage.
Tanya Strusberg is a Lamaze Certified Childbirth Educator (LCCE) and teaches prenatal education to pregnant women and their partners in Melbourne.
She and her husband Doron have two beautiful children, Liev and Amalia.
To learn more visit www.birthwellbirthright.com
Facebook: https://www.facebook.com/birthwellbirthright
Disclaimer: The information contained in this column is of a general nature only and does not constitute formal medical advice. Any specific medical problem should be referred directly to a qualified health professional.