Your Child Will Always Need You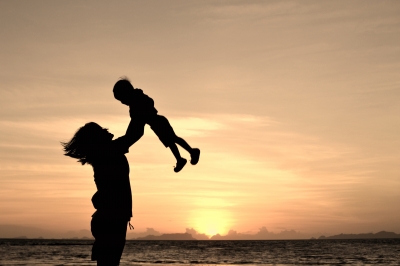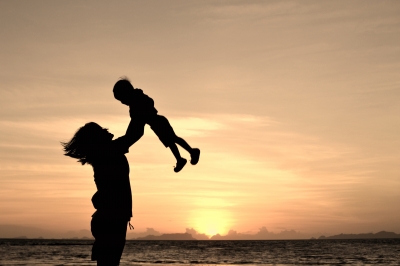 Image courtesy of arztsamui / FreeDigitalPhotos.net
It probably feels just like yesterday. The day your beautiful child was born. The day you gazed lovingly into their eyes, held them close, and planted kisses on their forehead for the very first time. The day you started your life as a parent. And before you knew it, they were walking, talking, and laughing on their own. As you grew prouder of their independence, part of you cried a little on the inside at the prospect of them growing up.
With the new school year having just begun, many of us have had to hug our children goodbye. We've had to watch our kids put on their grown-up uniforms, pack their schoolbags, and send them off to explore their future; to build their independence. As we felt immense excitement, we probably felt a bit of sadness. We probably thought to ourselves, "My child doesn't need me any more." All parents feel this way, though, at one stage or another.
The relationship you have with your child
The bond between a parent and child is such a beautiful one. It is a relationship like no other.
Some of us may be parents to newborns, some to toddlers, others to school-aged children. Maybe even to teenagers and adults! But all of us have built a relationship with our child and helped them to become who they are today. All of us like knowing that our child needs us.
Regardless of your child's age, though, they will always need you. Whether they are 5 or 15 years old, they will need you in their life. Their specific needs may change as they grow older, but that doesn't mean your love and support won't always have a place in their heart.
They may not need you to bath them any more, to clothe them, or maybe even to cook for them one day; but they will need your emotional support, your wisdom, your unconditional love.
Learn to let go
So don't let your fear stop you from letting go of your child. Let them explore the world, let them spread their wings, let them learn independence.
Let them try new things, meet new friends, explore new places. Let them appreciate the wonder of the world. Let them see the world through their own eyes.
Never stop giving them guidance, but help them to learn who they are on their own. Teach them what it means to be an individual.
Your child will always need you
No matter what happens, you will always be a part of your child's life, in one form or another. You will always be someone they come to when they need help. Your role as a parent doesn't stop the day they move out, it continues for the rest of their life.
So enjoy the moments that you do have with your child; cherish the laughter, cherish the tears, cherish each and every day.
And know that, life may move forward and things may change…
But your child's need for you never will.
Thuy Yau is a freelance writer and mother of 3. It is her passion in life to help others and she loves doing so through writing. She writes for her personal development blog, Inside a Mother's Mind, contributes to several websites, and is working on a memoir of her life.