This Man's Wife Didn't Want to Do a Maternity Shoot, So He Did One Instead!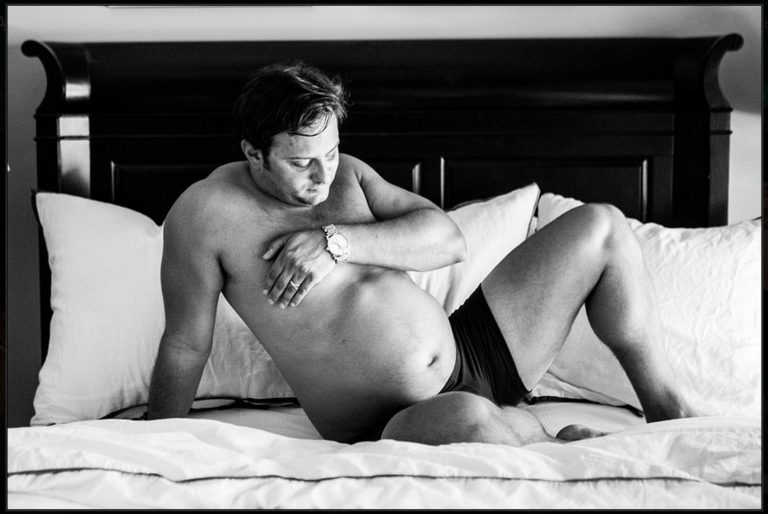 This Man's Wife Didn't Want to Do a Maternity Shoot, So He Did One Instead!
Step aside, Beyoncé — you're not the only one rocking a maternity photo shoot!
Documenting a pregnancy with a photo shoot is fast becoming a tradition for new mothers, who show off their baby bumps in meaningful poses with fresh glowing skin, softly draped fabric and flowers… don't forget the flippin' flowers. Rusty old red utes are still optional.
But one expectant mother didn't want to do a semi-naked photoshoot to capture the glory of pregnancy. Happily though, her husband stepped in. He hired a photographer and had a photo shoot of his own!
Check out his hilariously adorable paternity photos!
We're especially digging his Superman underpants. He's positively glowing!!
Ahh yes, the trademark "shovelling ice cream in your gob" pose…
So real, so clichéd, I love it!
"What do you mean I have something on my face?"
These are truly touching. The symbolism, the emotions… 
I think this one is my personal favourite… his raw sexuality just leaps from the screen.
Another time honoured traditional pose:
In this next one, the photographer got a bit clever, ensuring that they still got a photo of the dad kissing the pregnant belly. He's just subbing in for his wife, remember! He has to play both parts of the maternity shoot!
He nailed it! I can only imagine the look on the photographer's face as they were taking these pictures, possibly internally questioning their career choice.
He's quite a good-looking rooster, too!
Thanks for the laughs, man! And best of luck with the birth.
Images: Imgur